Podcast: Play in new window | Download (Duration: 34:09 — 46.9MB)
Subscribe: Apple Podcasts | Spotify | More
Selecting the cars of the year helps celebrate another year reviewing new cars and trucks, visiting auto shows and talking with vintage car owners, book authors and industry experts about their cars of the year.
There are always great and not-so-great moments driving vehicles. The industry is always abuzz. There are always changes, oddball statistics, recalls and new models and makes.
What has Elon Musk done now? Will autonomous driving and EVs ever make a significant difference? Will low-profile tires stop blowing while negotiating small divots in the road? Will Audi ever change its front-grille design?
As much as the automotive industry changes, sometimes not much happens.
In 2007, the year the iPhone debuted, the starting price of the Toyota Corolla was $14,925; In 2022, the year a robotic toy cat that nibbles for human comfort made its debut, the starting price of a Toyota Corolla was $20,245.
The average price of a new car in 2007 was $27,958. In 2022, the new car price average surpassed $48,000.
Three years after TheWeeklyDriver.com debuted, I began to compile a list of top-10 cars of the year. It was also in 2007. The list is now in its 16th year.
As co-hosts of The Weekly Driver Podcast, Bruce Aldrich and I have expanded my yearly list of cars of the year and detailed the choices during a podcast episode. We're now in our sixth year.
Many automotive publications select their best vehicles of the year at the start of the calendar year. I've always announced the selections at the end of the year. Bruce and I agree it's a better approach while reviewing current model year cars throughout the calendar year.
Sometimes, a new year's model debuts prior to its corresponding calendar year. Sometimes, new models arrive later in the year.
This year, as per usual, I reviewed about 40 cars. Bruce also drove most of them, often to lunch after our podcasts and sometimes for extended review sessions. For several years, we made videos before switching to a podcast format.
During some years, we've picked a car of the year, like the 2020 Corvette Stingray, the debut year of the mid-engine model. In 2017, the Bentley Bentayga was easily our favorite.
In our 250th episode, Bruce and I discuss our respective lists of cars of the year, an exercise we compile individually and then share during the podcast. We mostly make the same selections.
One exception this year: Bruce selected the BMW M3 Competition; it didn't make my list.
We didn't pick a top car of the year in 2022, but we agreed the Ford Lighting was the vehicle we liked the most for its innovation in the expanding electric vehicle segment. The rest of the list doesn't represent the most expensive, most powerful or most of anything else. It's just 10 cars and trucks that stood out for  a reason or two.
My lists dating to 2004 are listed below. Follow the year links for more details on each vehicle.
Bruce discusses his list on the podcast episode. Enjoy.
2022
Ford Lightning, Genesis GV70, Kia EV6, Mercedes-AMG ESQ, Cadillac CT5, Mazda MX-5 Miata, Genesis G70, Toyota Corolla Hybrid, Mercedes-Maybach, Subaru Outback.
2021
Honda Odyssey, Honda Accord Hybrid, Chevrolet Silverado, Ford F-150, Genesis GV80, Toyota RAV4 Prime XSE, Genesis GV90, Aston Martin Vantage, Mustang Mach-E, Rolls-Royce Ghost
2020
Corvette Stingray, Aston Martin Vantage, Genesis G90, Ford Bullitt Mustang, Hyundai Palisade, Jeep Gladiator, Kia Telluride, Mazda MX5 Miata, Volvo XC40 T5, Honda Civic.
2019
Chevrolet Camaro Z1, Chrysler Pacifica (Hybrid), GMC Sierra, Honda Civic, Hyundai Ioniq (Hybrid), Infiniti QX90, Lexus LS500, Kia K900, Subaru Ascent, Toyota Camry.
2018
Audi A5, Genesis G80, Genesis G90, Honda Accord, Hyundai Ioniq, Infiniti QX60, Lexus GS300, Mazda3, Range Rover Velar, Volkswagen Golf SportWagen.
2017
Bentley Bentayga, Genesis G90, Honda CR-V, Kia Niro, Lincoln MKZ (Hybrid), Mazda3, Volvo S90, Volvo V90 Cross Country, Volkswagen Jetta, Toyota Prius Prime.
2016
Honda Accord (Sport), Honda Civic, Honda Fit, Honda Odyssey, Kia Optima, Lexus IS200t, Lexus RC F, Lincoln MKX, Mazda6, Scion iA, Toyota Avalon (Hybrid), Toyota Sienna.
2015
Buick Lacrosse, Chrysler 200, Ford F150, Ford Mustang, Honda Accord (Hybrid), Honda Civic, Hyundai Genesis, Hyundai Sonata, Kia K-900, Lexus ES350, Subaru Outback, Toyota Camry (Hybrid).
2014
Chevrolet Impala, Chevrolet SS, Ford Focus, Ford Fusion (Hybrid), Honda Accord, Honda Accord (Hybrid), Honda Odyssey, Hyundai Equus, Kia Cadenza, Volkswagen Jetta, TDI. Special Mention: Rolls Royce Wraith.
2013
Acura ILX, Audi Allroad, BMW 750 Li, Ford Fusion, Honda Accord, Honda Odyssey, Hyundai Santa Fe, Infiniti IPL, Mazda3, Volkswagen Beetle.
2012
Acura MDX, Acura TSX, Audi A7, Honda Odyssey, Honda Civic (Natural Gas), Hyundai Sonata, Infiniti G37 IPL, Kia Optima Hybrid, Lexus ES350, Nissan Maxima.
2011
Acura TSX, Buick Regal, Hyundai Elantra, Hyundai Sonata, Kia Optima, Mazda 2, Suzuki Kizashi, Toyota Avalon, Toyota Sienna, Volvo S60.
2010
Audi A5, Chevrolet Camaro, Ford Transit Connect, Honda Crosstour, Infiniti G37, Lexus LS 460, Mini Mayfair (Special Edition), Subaru Forester, Suzuki SX4, Volkswagen Golf.
2009
Acura TSX, Audi A3, BMW 335d, Honda Civic (Hybrid), Honda Fit, Infiniti G37, Lexus GS450h, Lexus IS350, Nissan Versa, Toyota Corolla.
2008
Audi A4, Audi A8 W12, BMW 128i, Cadillac CTS, Honda Accord, Honda Civic (Hybrid), Honda Fit, Kia Amanti, Mini-Cooper Clubman, Nissan Altima.
2007
Cadillac CTS, Honda CR-V, Honda Fit, Honda Ridgeline, Hyundai Elantra, Lincoln MKZ, Mini-Cooper, Saab 9-3, Saturn Aura, Volkswagen EOS.
Addendum: At least 11 of the vehicles on my cars of the year lists are no longer manufactured: Ford Transit Connect, Honda Civic (CNG), Honda Crosstour, Honda Fit, Kia Cadenza, Saab 9-3, Saturn Aura, Scion iA, Suzuki Kizashi, Volkswagen Eos, Volkswagen Beetle.
The Weekly Driver Podcast encourages and appreciates feedback from our listeners. Please forward episode links to family, friends and colleagues. And you are welcome to repost links from the podcast to your social media accounts. The idea of more eyeballs on more content works for us.
Please send comments and suggestions for new episodes to James Raia via email: [email protected].
All podcast episodes are archived on theweeklydriver.com/podcast
Every episode is also available on your preferred podcast platform.
Article Last Updated: August 7, 2023.
About the Author
Latest Posts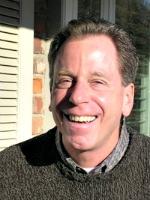 A sports, travel and business journalist for more than 45 years, James has written the new car review column The Weekly Driver since 2004.
In addition to this site, James writes a Sunday automotive column for The San Jose Mercury and East Bay Times in Walnut Creek, Calif., and a monthly auto review column for Gulfshore Business, a magazine in Southwest Florida.
An author and contributor to many newspapers, magazines and online publications, James has co-hosted The Weekly Driver Podcast since 2017.