The redone 2011 Saab 9-5 Saab can hold its own with top European sports/luxury sedans.
The Swedish automaker once had a reputation for being a capable but offbeat (by U.S. standards) outfit with a distinguished aircraft design background. I once roared across Sweden in a new Saab turbocharged model on a media trip and toured the plant where Saab built jet fighter airplanes.
General Motors bought part of Saab years ago, then purchased the entire outfit —leaving it pretty much alone during most of its ownership. That allowed Saab to continue making cars considered out of the mainstream by many Americans.
But Saab was marginally promoted and thus wasn't on shopping lists of many sports/luxury foreign car buyers. Nevertheless, its convertible stood out and was considered a sexy individualistic model — even on the West Coast, where relatively few regular Saab models were seen.
Then GM got into serious financial trouble and had to get rid of Saab, with its venerable Pontiac division. But not before GM had given the 9-5 the same basic Epsilon II architecture as Buick's relatively new, above-average LaCrosse.
Not that the 130-mph 9-5 looks or drives like the rather glitzy LaCrosse. Rather, the solid-feeling 9-5 looks and drives like a European sports/luxury sedan—and also like a Saab, with a modern expression given to some of the automaker's classic brand design cues. For instance, the car's front end and aircraft-style cockpit spell "Saab."
"We've taken visual themes in our recent concept cars, such as the Aero X, which are inspired by Scandinavian design and our brand's aircraft heritage," Saab says.
The low-slung body blends uncluttered lines with curvaceous shapes. A "falling" roof line culminates in sweeping rear pillars, which buttress a recessed rear window. The car looks a little plain from the side. But Saab notes that, in Scandinavian tradition, a design's visual impact is heightened by an absence of exterior trim or stylized detailing.
Importantly, a wheelbase lengthened by 2.3 inches increases rear legroom, while front legroom is up about half an inch. Saab's traditional aircraft-style cockpit has an all-new execution.
People long wondered why Saab put the ignition switch between the front seats, instead of on the dashboard, but the switch location was out of the way and locked up the floor-mounted transmission to help prevent theft. The old ignition switch is gone, but the new 9-5 ignition has a start/stop button between the front seats, near the gear shift.
With Saab, some things it values never change entirely.
The basic engine is an advanced, turbocharged 2-liter four-cylinder producing 220 horsepower and good acceleration in town and on highways. Saab long has been a master at extracting lots of power from small turbocharged four-cylinder engines. Also offered is a turbocharged 2.8-liter V-6 with 300 horsepower. The four-cylinder should satisfy most 9-5 buyers.
Both engines are smooth and quiet. With the four-cylinder, Saab says the 0-60 mph time is 7.9 seconds with a manual transmission and 8.5 seconds with an automatic, although those figures may be conservative. My four-cylinder automatic-transmission test car felt faster and had good open-road passing punch. Saab says the V-6 propels the 9-5 to 60 in 6.9 seconds. (Car and Driver magazine got a 0-60 mph V-6 time of 6.3 seconds.)
The twin-scroll turbocharger virtually eliminates turbo lag at low engine speeds and delivers throttle response comparable to a naturally-aspirated engine.
The manual and automatic both have six speeds, and the automatic has an easily used manual-shift feature. The automatic was in the $43,435 front-wheel-drive Saab Turbo4 Premium sedan I tested.
Estimated fuel economy with the four-cylinder is 20 mpg in the city and an impressive 33 on highways with the manual transmission and 18 and 28 with the automatic. The V-6 comes only with the automatic and delivers 17 and 27. Not bad for a fast roomy sedan that Saab says weighs 3,472 to 4,365 pounds.
Quick steering, sharp handling, a supple ride and strong brakes make the car fun to drive.  Front-wheel drive is on lower-line models, with an advanced all-wheel-drive system on higher-line ones.
Saabs range in price from $38,525 for the base turbo four-cylinder to $49,565 for the Aero Sedan. The Aero has all-wheel drive, lowered sport chassis, twin exhaust tailpipes integrated into the rear bumper fascia, "turbine" alloy wheels and distinctive interior details.
All models are loaded with comfort, convenience and safety equipment. Options include independent temperate controls for rear occupants, who can enjoy onboard entertainment through two 8-inch screens that fold out from the front seatbacks.
The quiet interior has nicely suportive seats and  easily reached controls and cupholders. However, the rear seat has an uncomfortable hard center area.
The trunk has a rather high opening, but is large. Cargo room can be increased a lot by folding the rear seatbacks forward.
At this writing, Saab has financial problems that have yet to be resolved. And you won't find a Saab dealer on every corner. Still, Saab has been selling cars in America since the 1950s, and the 9-5 is one of the best it has ever offered.
Dan Jedlicka has been an automotive journalist for more than 40 years. To read more of his new and vintage car reviews, visit: www.danjedlicka.com
Article Last Updated: May 31, 2013.
About the Author
Latest Posts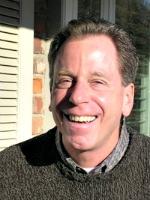 A sports, travel and business journalist for more than 45 years, James has written the new car review column The Weekly Driver since 2004.
In addition to this site, James writes a Sunday automotive column for The San Jose Mercury and East Bay Times in Walnut Creek, Calif., and a monthly auto review column for Gulfshore Business, a magazine in Southwest Florida.
An author and contributor to many newspapers, magazines and online publications, James has co-hosted The Weekly Driver Podcast since 2017.