For the eighth straight year, TheWeeklyDriver.com has selected its top-10 cars of the year. Honda again leads the list with the three selections, followed by Chevrolet and Ford, each with two selections. The Honda Accord is the only vehicle to make the list every year.
This is the first year we've picked a single automobile to top the list. It's the 2014 Volkswagen Jetta TDI. It's the most economical, best priced, best designed and best- performing car available in the United States for $25,000.
As editor and publisher of TheWeeklyDriver.com since 2004, I drove 49 cars this year to consider for the top-10 list. Most automotive publications pick their top choice early in the model year. I think it's to outdo each other.
TheWeeklyDriver.com waits until the end of the year to select its top 10. I think it's good to have a year of perspective before picking the best cars of the year.
Most of TheWeeklyDriver.com reviews occurred after weeklong test drives. But I also test drove other vehicles at remote locations during regional media launches. In late 2013, I had to opportunity to test drive a 2014 Rolls-Royce Wraith in Arizona.
The limited edition vehicle was exquisite, and it should be. It has 624 horsepower and its the largest coupe ever made. It's wickedly fast. The list of standard equipment and optional features on the Wraith is substantial. The MSRP is $284,900. The Wraith as test driven in the Arizona desert was priced at $376,875.
The iconic English carmaker presenters noted the 1,500 Wraiths planned for manufacture were sold out before they were made. Considering its status, I didn't include the Rolls-Royce Wraith on the top-10 list, but it was the most intriguing car of 2014.
Here's a synopsis of each TheWeeklyDriver's.com top-10 cars for 2014. Price listed are as test driven except where the MSRP is listed.
Chevrolet SS, $45,770.
The 2014 Chevrolet SS is handsome, fast and powerful, and it bears an iconic nameplate. It's everything a performance-oriented buyer could want — and with option to bring along his or her family, too. There's one caveat: Solo and family trips will include plenty of gas station stops.
Ford Focus, $26,300.
European styling, great gas mileage, fun to drive, steady and astute on the road. What's not to like?
Ford Fusion Hybrid, $37,905.
If the goal is to purchase a hybrid that's economical, comfortable, stylish and that doesn't look odd like many hybrids, then the Fusion is the right purchase. It's attractive, gets terrific gas mileage and is reasonably priced.
Honda Accord, $28,280 (MSRP)
Like a go-to restaurant, a favorite brand of sweater or homemade chicken soup, consistency has always been one of the best attributes of the Honda Accord. The 2014 Honda Accord upholds the tradition.
Honda Accord Hybrid, 24,995 (MSRP)
It's hard to figure out why the first generation Honda Accord hybrids didn't sell well. OK, the gas mileage wasn't great. And Honda generally doesn't overtly tout any of its cars, particularly its alternative fuel and hybrid vehicles. That said, how could anyone not notice the Honda Accord Hybrid this time around?
Honda Odyssey, $44,450 (MSRP)
Considering its room, seating configuration ease, driving dynamics and gas mileage, the 2014 Honda Odyssey is the most versatile vehicle in the auto industry.
Hyundai Equus, $68,920.
If you're buying a luxury sedan for its badge, fine. If you're buying a luxury sedan for any other reason, seriously consider the Hyundai Equus.
Kia Cadenza, $41,900.
If there were any doubts about the quality of Kia following the success of the Kia Optima, the uncertainties should now be gone. The Kia Cadenza is the best car the manufacturer has made and it's the real deal on many levels.
Volkswagen Jetta TDI, $25,545.
Great gas mileage, quiet ride, diesel fuel, plenty of space, top safety ratings and great price point. Is there a better car available in the United States for $25,000?
Here's the yearly list of TheWeeklyDriver.com's top-10 cars since 2007
2014
Chevrolet Impala, Chevrolet SS, Ford Focus, Ford Fusion Hybrid, Honda Accord, Honda Accord Hybrid, Honda Odyssey, Hyundai Equus, Kia Cadenza, Volkswagen Jetta, TDI. Special Mention: Rolls Royce Wraith
2013
Acura ILX, Audi Allroad, BMW 750 Li, Ford Fusion, Honda Accord, Honda Odyssey, Hyundai Santa Fe, Infinti IPL, Mazda3, Volkswagen Beetle
2012
Acura MDX, Acura TSX, Audi A7, Honda Odyssey, Honda (Civic) Natural Gas, Hyundai Sonata, Infiniti G37 IPL, Kia Optima Hybrid, Lexus ES350, Nissan Maxima.
2011
Acura TSX, Buick Regal, Hyundai Elantra, Hyundai Sonata, Kia Optima, Mazda 2, Suzuki Kizashi, Toyota Avalon, Toyota Sienna, Volvo S60.
2010
Audi A5, Chevrolet Camaro, Fort Transit Connect, Honda Crosstour, Infiniti G37, Lexus LS 460, Mini Mayfair (Special Edition), Subaru Forester, Suzuki SX4, Volkswagen Golf.
2009
Acura TSX, Audi A3, BMW 335d, Honda Civic Hybrid, Honda Fit, Infiniti G37, Lexus GS450h, Lexus IS350, Nissan Versa, Toyota Corolla.
2008
Audi A4, Audi A8 W12, BMW 128i, Cadillac CTS, Honda Accord, Honda Civic (Hybrid), Honda Fit, Kia Amanti, Mini-Cooper Clubman, Nissan Altima.
2007
Cadillac CTS, Honda CR-V, Honda Fit, Honda Ridgeline, Hyundai Elantra, Lincoln MKZ, Mini-Cooper, Saab 9-3, Saturn Aura, Volkswagen EOS.
Article Last Updated: December 31, 2014.
About the Author
Latest Posts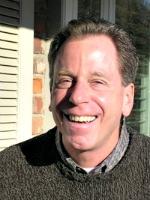 A sports, travel and business journalist for more than 45 years, James has written the new car review column The Weekly Driver since 2004.
In addition to this site, James writes a Sunday automotive column for The San Jose Mercury and East Bay Times in Walnut Creek, Calif., and a monthly auto review column for Gulfshore Business, a magazine in Southwest Florida.
An author and contributor to many newspapers, magazines and online publications, James has co-hosted The Weekly Driver Podcast since 2017.