Podcast: Play in new window | Download (Duration: 37:49 — 51.9MB)
Subscribe: Apple Podcasts | Spotify | More
Early in 2021, a teenage boy witnessed a colleague and me exit a 2021 Rolls-Royce Ghost at a local sandwich shop. He approached us, looked at my friend and said: "Excuse me, sir. What kind of job do I need to get to afford a car like that?"
A few hours later while waiting in the Ghost at a stoplight two men in a vehicle to my right that may not have made it to its destination, caught my attention. Before the light changed, they uncorked a jubilant dance of synchronized hand signs and body gestures. I didn't know what the display meant, but I'm certain it was a good thing.
Far more expensive vehicles exist. But the Ghost, with its stunning craftsmanship and its elusive existence, is the Car of the Year chosen by TheWeeklyDriver.com.
As per the site's tradition, our Cars of the Year list is published at the end of the calendar year. Many prominent print and online publications make selections sometimes before vehicles are available to the public. We've always waited until the end of the year. It provides perspective,
2021 Car of the Year? Rolls-Royce Ghost!
TheWeeklyDriver.com reviewed 34 different 2021 model year vehicles with full reviews. We drove several other 2021 models and included their information in round-up articles, on podcasts and in additional industry print and online publications.
TheWeeklyDriver.com has been online since 2004 and this is our 15th annual list.
For the past several years, Bruce Aldrich, my co-host on The Weekly Driver Podcast, and I have picked our top-10 vehicles individually and then shared our selections on podcasts episodes.
We're doing so again this year. Bruce also picked the 2021 Rolls-Royce Ghost as his Car of the Year. Together, we reveal our respective choices.
The new Rolls-Royce is an unfair selection in some ways. While the Ghost has no rivals in several areas, it's not available to the general consumer. The entry-level Ghost and its siblings — Cullinan, Dawn, Phantom and Wraith — attract attention like no other carmaker's offerings. Global sales of 5,125 in 2020, a record, continued the brand's reputation. It's a name everyone knows, a car few see.
By the time the new Ghost was announced, it was already sold out. The manufacturer describes its creation as its "purest expression."
2021 Cars of the Year: Ford Mustang Mach-E gets runnerup
Who's to argue? The 2021 Rolls-Royce Ghost features a 6.75-liter, twin-turbo, 48-valve V12. It produces 563 horsepower and advances from zero to 60 miles per hour, via its eight-speed automatic transmission, in 4.6 seconds. The top speed is 155 miles per hour. The drive is powerful, smooth, quiet and carried 21-inch, 10-spoke wheels. And while the wheels spin, the RR center emblems remain upright.
It's all impressive for a vehicle that weighs 5,540 pounds and extends slightly more than 18 feet.
The sedan's performance could define it, but Ghost's presence reigns. The combination of the Tempest Grey exterior paint with Tailored Purple trim is unusual, but it works. Similar colors adorn the interior, complemented with Obsidian Ayous wood trim and white lambswool foot mats.
A few Rolls-Royce Ghost signature features add ridiculously wonderful opulence. An umbrella is secured into the interior of both rear doors, released with a push of a button. Two champagne flutes are ready in the cooled small refrigerated compartment in the middle of the back seat.
The headliner is the design of a shooting star. Lots of constellations are offered, a bespoke feature selected by every new buyer and configured with between 600 and 1,600 hand-placed fiber-optic stars. Lean back with your head on a pillow-plush headrest, ponder Orion, Sagittarius, or whatever, and forget about the coronavirus for a while.
2021 Cars of the Year: Aston Martin Vantage No. 3
If that doesn't do it, listen to the symphony-worthy sound system and hear new individual instruments in familiar songs. Use the individual veneer-adorned "picnic tables" available to rear-seat passengers. They work like airliner dining trays, although the comparison is an unintentional insult to Rolls-Royce. After eating or computer use or card-playing is done, a massage is a wise choice. Seat settings provide the service for all occupants.
The proud Rolls-Royce Ghost, with its gleaming large front grille and retractable flying lady hood beacon, is a $332,500 masterpiece, embellished with nearly $100,000 in extras. It's for select buyers who know exactly what they and they buy it.
With all of its attributes tallies, it was an obvious choice for the year's top honors.
Many other 2021 cars are superior. The 2021 Mustang Mach-E is a breakthrough electric vehicle for the American manufacturer. It's unlike any other Mustang in looks and performance and finished runner-up to the Rolls-Royce Ghost. The vehicle has superior acceleration, handling and an efficient and spacious interior with a jumbo-sized vertical navigation. It's handsome inside and outside and has an above range among EVs.
2021 Cars of the Year: TheWeeklyDriver.com's 15 years.
The Aston Martin Vantage coupe shares an eye-catching exterior design with its more expensive siblings. It was third on TheWeeklyDriver.com's list.
For the first time, the Vantage has a power soft top. It folds flush behind twin roll bars, meaning a cover isn't required. It retracts and raises in less than seven seconds, which the carmaker claims is the fastest-operating cloth roof in the industry.
The 2021 Aston Martin Vantage has a superior quality leather interior and represents the best of everything the iconic manufacturer, prominently featured for seconds in James Bond movies has to offer.
The top-10 vehicles from all of our 15 years of end-of-the-year honors are listed below.
2021
Honda Odyssey, Honda Accord Hybrid, Chevrolet Silverado, Ford F-150, Genesis GV80, Toyota RAV4 Prime XSE, Genesis GV90, Aston Martin Vantage, Mustang Mach-E, Rolls-Royce Ghost
2020
Aston Martin Vantage, Corvette Stingray, Ford Bullitt Mustang, Genesis G90, , Hyundai Palisade, Jeep Gladiator, Kia Telluride, Mazda MX5 Miata, Volvo XC40 T5, Honda Civic.
2019
Chevrolet Camaro Z1, Chrysler Pacifica (Hybrid), GMC Sierra, Honda Civic, Hyundai Ioniq (Hybrid), Infiniti QX90, Lexus LS500, Kia K900, Subaru Ascent, Toyota Camry.
2018
Audi A5, Genesis G80, Genesis G90, Honda Accord, Hyundai Ioniq, Infiniti QX60, Lexus GS300, Mazda3, Range Rover Velar, Volkswagen Golf SportWagen.
2017
Bentley Bentayga, Genesis G90, Honda CR-V, Kia Niro, Lincoln MKZ (Hybrid), Mazda3, Volvo S90, Volvo V90 Cross Country, Volkswagen Jetta, Toyota Prius Prime.
2016
Honda Accord (Sport), Honda Civic, Honda Fit, Honda Odyssey, Kia Optima, Lexus IS200t, Lexus RC F, Lincoln MKX, Mazda6, Scion iA, Toyota Avalon (Hybrid), Toyota Sienna.
2015
Buick Lacrosse, Chrysler 200, Ford F150, Ford Mustang, Honda Accord (Hybrid), Honda Civic, Hyundai Genesis, Hyundai Sonata, Kia K-900, Lexus ES350, Subaru Outback, Toyota Camry (Hybrid).
2014
Chevrolet Impala, Chevrolet SS, Ford Focus, Ford Fusion (Hybrid), Honda Accord, Honda Accord (Hybrid), Honda Odyssey, Hyundai Equus, Kia Cadenza, Volkswagen Jetta, TDI. Special Mention: Rolls Royce Wraith.
2013
Acura ILX, Audi Allroad, BMW 750 Li, Ford Fusion, Honda Accord, Honda Odyssey, Hyundai Santa Fe, Infiniti IPL, Mazda3, Volkswagen Beetle.
2012
Acura MDX, Acura TSX, Audi A7, Honda Odyssey, Honda Civic (Natural Gas), Hyundai Sonata, Infiniti G37 IPL, Kia Optima Hybrid, Lexus ES350, Nissan Maxima.
2011
Acura TSX, Buick Regal, Hyundai Elantra, Hyundai Sonata, Kia Optima, Mazda 2, Suzuki Kizashi, Toyota Avalon, Toyota Sienna, Volvo S60.
2010
Audi A5, Chevrolet Camaro, Ford Transit Connect, Honda Crosstour, Infiniti G37, Lexus LS 460, Mini Mayfair (Special Edition), Subaru Forester, Suzuki SX4, Volkswagen Golf.
2009
Acura TSX, Audi A3, BMW 335d, Honda Civic (Hybrid), Honda Fit, Infiniti G37, Lexus GS450h, Lexus IS350, Nissan Versa, Toyota Corolla.
2008
Audi A4, Audi A8 W12, BMW 128i, Cadillac CTS, Honda Accord, Honda Civic (Hybrid), Honda Fit, Kia Amanti, Mini-Cooper Clubman, Nissan Altima.
2007
Cadillac CTS, Honda CR-V, Honda Fit, Honda Ridgeline, Hyundai Elantra, Lincoln MKZ, Mini-Cooper, Saab 9-3, Saturn Aura, Volkswagen EOS.
The Weekly Driver Podcast encourages and appreciates feedback from our listeners. Please forward episode links to family, friends and colleagues. And you are welcome to repost links from the podcast to your social media accounts. The idea of more eyeballs on more content works for us.
Support our podcast by shopping on Amazon.com. A graphic display at the bottom of the post links to automotive selections of the online retailer. But there's also a search function for anything available directly from the site.
If you shop via this site, we receive a small commission. It helps us continue to produce independent content. The site began in 2004 and includes more than 700 reviews.
The podcast is in its fourth year, and we've had a diverse collection of guests — famous athletes, vintage car collectors, manufacturer CEOs, automotive book authors, industry analysts, a movie stuntman and episodes from auto shows and car auctions.
Please send comments and suggestions for new episodes to James Raia via email: [email protected].
All podcast episodes are archived on theweeklydriver.com/podcast
Every episode is also available on your preferred podcast platform. Several of the more prominent platforms are listed below.
Amazon.com
iheartradio
Spotify
Article Last Updated: August 7, 2023.
About the Author
Latest Posts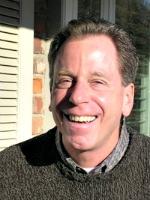 A sports, travel and business journalist for more than 45 years, James has written the new car review column The Weekly Driver since 2004.
In addition to this site, James writes a Sunday automotive column for The San Jose Mercury and East Bay Times in Walnut Creek, Calif., and a monthly auto review column for Gulfshore Business, a magazine in Southwest Florida.
An author and contributor to many newspapers, magazines and online publications, James has co-hosted The Weekly Driver Podcast since 2017.