Thirteen years after its unceremonious debut in California as the Civic GX, the rebranded Honda Civic Natural Gas vehicle has turned age 1 as the only natural gas vehicle available nationwide.
Honda initially marketed the car to government agencies and commercial users. But beginning in 2005 individual consumers could also lease the car. In the fall of 2011, the Honda Civic Natural Gas received its new name and was for the first time included nationally in Honda's marketing campaigns.
For nine straight years, the Honda GX and (and now the Natural Gas) have been rated first in the "Greenest Vehicle of the Year" by the American Council for an Energy-Efficient Economy. A decade ago, the EPA first designated, the Civic GX as the world's cleanest-burning internal combustion engine.
The CNG (Compressed Natural Gas) cylinder (fuel tank) is positioned in what would be the trunk and holds just shy of 8.0 GGE (Gasoline Gallon Equivalent). The range on a full 3,600 psi fill is variable, depending on driving conditions and driving technique, varies from 180 to 250 miles.
The Weekly Driver Test Drive
Like the gas Civic, the Civic Natural Gas includes a 1.8-liter, 4-cylinder, 16-value engine with a five-speed automatic transmission and the same exterior and interior design as its sibling — with the few major exceptions.
In addition to its half-sized trunk, the Civic Natural Gas fuel system changes everything, which I realized about three days into my weekly test drive.
With a range reading of 140 miles and a pending 200-mile round-trip weekend trip, I searched for refueling stations in the Sacramento area. Several websites, including cngprices.com and cngnow.com have intuitive and detailed maps. More CNG locations are available than I expected. United Parcel Service (UPS) and Pacific Gas & Electric (PG&E) both CNG fleets and both companies' service locations in Northern California sell CNG to the public.
But conditions apply. Both companies require purchasing a user credit card, and the PG&E and UPS locations are not open on weekends. But there are also sporadically located public CNG locations in the Northern California area open daily that accept standard credit cards.
My wife and I opted for the CNG location near Buchanan Field, the public airport in Concord, Calif. Public use of the CNG stations requires watching a brief instruction video that provides detailed fueling instructions. It's briefly intimidating and requires trust that the small, narrow fuel hose has been properly attached to the car. It's also startling when the CNG flow begins with a loud whooshing sound.
We weren't sure we had properly followed the directions, so I called the 800 service number provided on the fuel station. I received prompt assistance from a woman who knew our location (there's a one-way camera). Our fill-up, slightly more than half the tank, was 4.12 gallons and cost $9.21.
Likes:
The federal government offers a tax credit to buyers of CNG-powered vehicles, $4,000 for the Civic Natural Gas. States may offer additional credits for both the vehicle and a home-fueling device.
Small front and rear side windows. Alleviates blind spots and gives the Natural Gas sedan a large interior presence.
Continues enduring tradition of Civic's solid reputation — with a twist.
Small learning curve to use natural gas facilities.
Basic, clean and simply organized interior. Is there something wrong with that?
Dislikes:
Purchase price is $5-6,000 more than a similarly equipped, naturally aspirated Honda Civic.
Half-sized trunk. It's only good for a couple of bags of groceries or an overnight suitcase.
Far fewer available fueling stations than gas and also fewer filling stations than available for diesel or E85 vehicles.
Average acceleration.
Facts & Figures: 2012 Honda Civic (Natural Gas)
Acceleration: 0-60 mph, unavailable.
Airbags (6).
Fuel economy: 27 mpg (city), 38 mpg (highway), five-speed automatic transmission (gas equivalent).
Government Safety Ratings: NTHSA, Not rated.
Horsepower: 110.
Manufacturer's Suggested Retail Price: $27,655.00.
Manufacturer's Web site: www.honda.com.
Price As tested: $28,425.00.
Warranty: Bumper to bumper, 3 years/36,000 miles; Drivetrain, 5 years/60,000 miles; Corrosion, 5 years/unlimited miles; Emissions, 15 years/150,000 miles.
What Others Say:
"Lately, Honda's been criticized for falling behind the competition and not doing enough to innovate. With the Civic Natural Gas, the company is a genuine crusader." — Boston.com.
"The CNG model is almost identical to other new Civics, which means roomy and agile but a bit noisy, with suspension thumps on rough pavement. Plus, the CNG model has a stiffer rear suspension to handle weight and placement of the CNG tank." — USA Today.
"If the natural-gas infrastructure in your area is well developed and the fuel is cheap, and if you plan to use the car mostly for short commuting, then the Civic Natural Gas may make sense economically and environmentally. But taking a long trip requires prior knowledge of refueling sites and the tiny trunk means you'll also be traveling light." — Consumer Reports.
The Weekly Driver's Final Words:
"Too often, I hear car buyers considering hybrids and other alternative fuel vehicles utter the words, 'How long does it take to recoup the increased price?' If that's your concern, don't buy the Honda Civic Natural Gas. If you're purchasing an alternative fuel vehicle for another reason — environmental beliefs to non-reliance on foreign fuel supplies to whatever reason — the Honda Civic Natural Gas sedan — is a strong, albeit still unheralded, choice. Welcome to the future and good for you."
Article Last Updated: November 10, 2013.
About the Author
Latest Posts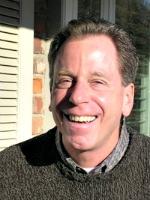 A sports, travel and business journalist for more than 45 years, James has written the new car review column The Weekly Driver since 2004.
In addition to this site, James writes a Sunday automotive column for The San Jose Mercury and East Bay Times in Walnut Creek, Calif., and a monthly auto review column for Gulfshore Business, a magazine in Southwest Florida.
An author and contributor to many newspapers, magazines and online publications, James has co-hosted The Weekly Driver Podcast since 2017.