For the seventh straight year, theweeklydriver.com has selected its top-10 Cars of the Year. Honda continues its streak as the only manufacturer represented in each year of the list.
We've picked 70 cars, of course, in the past 10 years, and now 13 Honda models have been featured, including in 2013, the Honda Odyssey and Honda Accord.
As editor and publisher of the site since its debut in 2004, I wrote 34 full reviews of 2013 model year cars and trucks. Contributors Dan Jedlicka (www.danjedlicka.com) and Bruce Aldrich (www.tahoetruckeeoutdoor.com) also contributed reviews to the site in 2013, pushing the total reviews to more than 100 for the year. Aldrich also filmed and produced all of the videos on the site and for its corresponding YouTube channel.
In addition to reviews on the my site and YouTube channel, in 2013 I expanded the site's presence on Facebook, Pinterest and Twitter. I also have new automotive content relationships with eBayMotors.com and Brash.com, of the sites in the umbrella portal of GLAM.com.
In addition to my full reviews, I drove more than a dozen other 2013 car models during 2012 and 2013. I attended eight manufacturer previews in San Francisco, Seattle, Scottsdale (Ariz.,) and Carmel.
As in past years, the 2013 top-10 selection for the The Weekly Driver's cars of the year are offered at the end of the year. Many automotive sites announce best and worst cars of the year at the beginning of calendar year or sometimes before. It's always seemed like a competition to beat the competition (perhaps for advertising revenue) rather than an assessment of the vehicles.
The Weekly Driver's top-10 list is also selected only from the cars I've reviewed. Although I recently drove and reviewed a Rolls Royce Wraith, it was a 2014 model and will be considered for next year's list. I didn't drive any exotics or super cars in 2013. The price range on my 2013 top-10 list ranges in price from the Volkswagen Beetle ($24,360.00) to the BMW 750 Li ($115,200.00)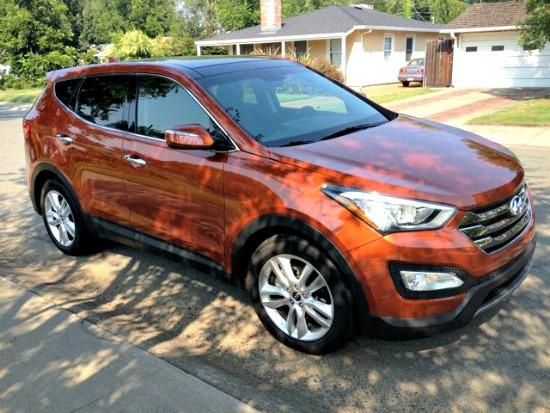 Here's the list of TheWeeklyDriver.com's 2013 top-10 cars in alphabetical order, the vehicle's price as driven or the MSRP, and a comment from each review. To read the complete review of each car, click on its hyperlinked name.
Acura ILX, $30,095.00.
Comment: "The ILX is Acura's smallest and least expensive model. But the description doesn't fit the car. The ILX has a lot to offer, including strong acceleration and overall power and a smooth, steady ride. For many manufacturers, the ILX just wouldn't be considered an entry-level vehicle. That speaks well for the car and the manufacturer."
Audi Allroad, $47,870.00.
Comment: "Luxury, practical and utilitarian are not used together often, but the Audi Allroad fits comfortably in all categories. The question is why Audi took so long to bring it back."
BMW 750 Li, $115,200.00.
Comment: "The BMW 750 Li is no doubt a status symbol, the rightfully so proud BMW monolith. Still, $115,000 is a lot to justify even among one percenters accustomed to buying cars surpassing six figures."
Ford Fusion, $36,670.00.
Comment: "The new look Ford Fusion is about a far away from what used to represent the stodgy-sounding term, midsize sedan. In a segment full of top-notch vehicles, the Fusion shouldn't be overlooked."
Honda Accord, $34,220.00.
Comment: "Who would have thought a Honda Accord would be a luxury car? Think no more. It is."
Honda Odyssey, $44,025.00 (MSRP).
Comment: "All the stigma soccer moms and van pool types have against minivans is no longer relevant. The Honda Odyssey is a high-end sedan, really, masquerading as a large, aggressive, powerful people mover that easily seats seven."
Hyundai Santa Fe, $35,925.00.
Comment: "With its new design, the Santa Fe looks simultaneously futuristic and handsome. Look at the angles. Look the meshing of the glovebox into the navigation system. Look the contour of the panels molding into the dashboard. The easy of use and the high-sitting seats in a tall vehicle (66.1 inches) all add to the car's comfort and efficiency."
Infinti IPL, $51,395.00.
Comment: "The new Infiniti not only powers along a country road or on the freeway with great acceleration and superior handling, it does so while turning heads."
Mazda3, $26,420.00.
Comment: "With its 40 mpg highway mileage, responsive handling and outright fun-to-drive feel, it's no wonder the Mazda3 in the brand's best seller. It's a compact that might not come readily to mind for consumers, but it should."
Volkswagen Beetle, $24,360.00.
Comment: "The new Beetle manages to combine the traditions of iconic Bugs of yesteryear while coming of age with a sleek new design, modernized features and a snappy turbo diesel engine that adds a good chunk of performance. What's not to like? It's sheer fun."