Friends sometimes ask why The Weekly Driver (that's me) doesn't just review Ferrari or Lamborghini or Maserati. The answer: They're all fine automobiles, but not too many people buy them. The Weekly Driver is all about "The Every Driver."
Lots of car buyers purchase $15,000 cars or prefer SUVs and midsize sedans. Hybrids and sports cars are fun drives, but they still comprise niche market choices compared to more popular choices — Honda Accord to Ford F-150 pick-ups to Toyota Camry. It's these cars I've most often reviewed since 2003. In 2007, I began a Best-of-the-Year list.
Like during the list's previous two editions,  I waited until the end of the year — the opposite approach of the major car publications.
The industry's renowned magazines and web sites often select their lists to outdo each other. Sometimes, some of the cars chosen have just debuted or in some instances they're not yet available to the public. How does that work?
Also, like the previous two editions of my Best-of-the-Year list, I only select from cars I've driven. I reviewed about 40 cars in 2007 and 32 new cars in 2008 — Audi to Volkswagen, BMW to Suzuki. In 2009, I reviewed 36 cars, all for one week each.
Ferrari, Lamborghini and Maserati are all wondrous works of art and all cost well into six figures. But I didn't drive any of the high-end machines in 2009, so they can't compare with cars on the 2009 Best of the Year list. They ranged in price from $12,090.00 to $60,705.00.
There's no set formula or calculations for selecting the Best of the Year list. But value, innovation, reliability and workmanship are all factors. And sometimes, cars just feel right or just feel wrong.
Therefore, here in alphabetical order are The Weekly Driver's top-10 cars of the year for 2009 with the price as driven and a brief comment from my original review.  I've also listed the 2008 and 2007 choices. Only the Honda Fit is on all three Best of the Year lists.
The Weekly Driver's 2009 Cars of the Year
Acura TSX ($30,060) . . . "Six years after it was introduced, the Acura TSX remains an unheralded sedan that teeters the fine line between premium compact car and premium sports/performance vehicle."
Audi A3 ($41,700.00) . . .  "It's still a hatchback, but it's versatile, it offers the signature Quattro (all-wheel-drive) system and it's built with handsome, well-constructed material. How close can an entry level car also be considered a luxury automobile? The new A3 gets very close."
BMW 335d ($43,900) . . .  "Can't help but defer to the MotorTrend.com reviewer who wrote an epic line: 'The 335d's twin-turbo diesel growls like Tom Waits gargling Irish Cream.' Perfect."
Honda Civic Hybrid ($27,560) . . . "The Toyota Prius is the industry standard and it has its upside. But the Civic hybrid is more attractive and just as many standard features and functionality. It's not going to win any drag races, but that's not its purpose. It's a well-designed hybrid that's also classy with its leather trim and style upgrades for 2009. Is there a better eco-friendly car for the price?"
Honda Fit ($17,580) . . . "The best part of the Fit is its surprisingly nice drive. With its 117-horsepower engine, the car isn't about to establish any speed records. And there's a noticeable decrease in acceleration when the air conditioning is engaged. Yet, since it's lightweight and efficiently constructed, the 2009 Fit moves around pretty swiftly, with 0-60 mph in about nine seconds."
Infiniti G37 ($47,245) . . . "First Impression: How classy! Great exterior color (Amethyst Graphite) interior color (Graphite), beautiful body design, great dark wood interior trim. It looked proud and elegant in the driveway and everywhere else for that matter."
Lexus GS450h ($60,705) . . . "It's a heavy heavyweight in the premium sedan market. It features extraordinary technology, including some features other hybrids don't offer. The GS 450h operates in gas-only or electric-only mode or a combination, for example, with little difference in performance but plenty of eco-friendly ambition."
Lexus IS350 ($42,311) . . . "It's a four-door sedan with a six-speed automatic transmission that advances with sports car speed. There's a 306 horsepower V6 and the standard 0-60 mph test is performed in 5.6 seconds. How many sedans can match that?"
Nissan Versa ($12,090) . . . "No radio, no power windows, no power doors. Get over it. Air-conditioning and six airbags are standard, and that's more important for a base vehicle. This is one hard car to beat for basic transportation. It's surprisingly fun to drive and arguably the best vehicle available in the United States for the price."
Toyota Corolla ($17,909) . . . "The 2009 Toyota Corolla isn't a hybrid, nor does it boast any other high-tech refinement or embellished marketing campaigns. The Corolla remains what it's always been — among the finest basic transportation cars ever made."
The Weekly Driver's 2009 Cars of the Year
Acura, TSX, Audi A3, BMW 335d, Honda Civic Hybrid, Honda Fit, Infiniti G37, Lexus GS450h, Lexus, IS350, Nissan Versa, Toyota Corolla.
The Weekly Driver's 2008 Cars of the Year
Audi A4, Audi A8 W12, BMW 128i, Cadillac CTS, Honda Accord, Honda Civic, Hybrid, Honda Fit, Kia Amanti, Mini-Cooper Clubman, Nissan Altima.
The Weekly Driver's 2007 Cars of the Year

Cadillac CTS, Honda CR-V, Honda Fit, Honda Ridgeline, Hyundai Elantra, Lincoln MKZ, Mini-Cooper, Saab 9-3, Saturn Aura, Volkswagen EOS.
Article Last Updated: January 4, 2010.
About the Author
Latest Posts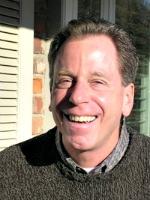 A sports, travel and business journalist for more than 45 years, James has written the new car review column The Weekly Driver since 2004.
In addition to this site, James writes a Sunday automotive column for The San Jose Mercury and East Bay Times in Walnut Creek, Calif., and a monthly auto review column for Gulfshore Business, a magazine in Southwest Florida.
An author and contributor to many newspapers, magazines and online publications, James has co-hosted The Weekly Driver Podcast since 2017.