TheWeeklyDriver.com had its most successful year in 2011. We posted plenty of car news and automotive trends articles, and we incorporated a good supply of independently produced videos to complement the approximately 100 vehicles we reviewed.
As editor and publisher of the site, I reviewed 29 cars and trucks in 2011. I drove more than a dozen other vehicles at press launches for several automakers, and I want to thank the nearly dozen manufacturers I worked with in 2011 for their continued support. Thanks also to Michael Dobrin Public Relations, Page One Automotive and STI Fleet, for their continued logistics and manufacturer liaison assistance.
In July, I traveled to the Tour de France for the 13th time. There's no better place to test a new car than driving at high speeds on French freeways or while negotiating undulating country roads or while precariously ascending and descending narrow roads in the Alps and Pyrenees.
I reserved a Volkswagen TDI diesel for the estimated 5,000-mile journey. But the fine folks at Hertz made a mistake and I drove a Renault Clio around France for three weeks. There are many reasons why Renault isn't sold in the United States, and let's hope it stays that way.
Our contributing editors contributed dozens of reviews and videos to TheWeeklyDriver.com in 2011. The site, which debuted in 2003, has also gained appreciable advertising support. It's now an official Google News source. We're on Facebook and Twitter, and we have a YouTube channel (TheWeeklyDriver). We also recently debuted our site re-design.
Add it all up and for the fifth straight year we're presenting our Best-of-the-Year list for 2011.
Many automotive sites pick Cars of the Year before the calendar year begins. They have their reasons. TheWeeklyDriver.com makes selections at the end of the year. We feel it allows for a year of reflection on what the automotive industry had to offer.
This year, for the first time, we're adding the favorite cars of 2011 from the site's contributing editors:
Bruce Aldrich, video producer. Aldrich, publisher of the website TahoeTruckeeOutdoor.com (www.tahoetruckeeoutdoor.com), and I started making independent video reviews a few years ago and got good response from cars like the 2008 Audi A8. In recent months, with the introduction of our YouTube channel, we've posted a dozen videos, including reviews of a half-dozen 2012 vehicles like the innovative Hyundai Veloster. Aldrich is an avid outdoorsman, accomplished endurance athlete, and he makes vivid, diverse videos that ideally showcase review vehicles.
Aldrich selected the Subaru Outback, a car he owns:
"Subaru's Outback was totally redone in 2010 and it earned the SUV of the year award from Motor Trend. For 2011, Subaru added a little more content and kept the price the same. The high ground clearance, combined with it's magnificent all wheel drive system has made it the "go too" vehicle in winter driving conditions. The V6 engine gives you gobs of power, but you can choose the 4 cylinder with the CVT transmission for class leading fuel economy. I enjoy the heated seats, and defrost button that also deices the mirrors and windshield wipers. Confidence in the snow, that's the Subaru way to go!"
Dan Jedlicka, contributing editor. Jedlicka, who publishes the site of the same name (www.danjedlicka.com), is arguably the dean of U.S.-based automotive journalists. He has been writing about new and vintage cars for more than 40 years. We began publishing Jedlicka's syndicated reviews in 2010, and he has extraordinary automotive knowledge. It was great to meet Jedlicka at a recent Lexus national press launch in Las Vegas.
Jedlicka, selected the Audi TT
"The highly refined 2011 Audi TT Coupe lacks the blazing performance of the hot rod 2012 TT RS coupe, which went on sale in 2011. But the 2011 Coupe is plenty fast with its base four-cylinder turbocharged engine, hitting 60 mph in 5.3 seconds, and gets an estimated 31 miles per gallon on highways. It looks plenty racy and its accomplished all-wheel-drive system helps it hug roads.
"The reasonably priced $38,300 TT Coupe is well-equipped with comfort, convenience and safety items and has a high-quality interior. There's no manual geabox,but the slick six-speed dual-clutch automatic transmission has a maual-shift feature and should be good enough to satiisfy many stick-shift fans. The front-seat area is roomy, while the rear seat area has room for two kiddies. Rear seatbacks flip forward to enlarge the modestly sized cargo area. It's a kick to drive this one."
Gretchen Gaither. We added the "What The Wife Says" comment to TheWeeklyDriver.com reviews in 2010. My wife, a teacher and artist (www.artbygretchen.com) provides direct and astute comments from an ideal perspective as an everyday commuter, shopper, frequent front-seat passenger and . . . as a woman.
Gaither selected the Mazda 2:
"Big horn, little car. And, seriously, if my eyes had been closed when I sat down, I would have thought it was a luxury sedan. The (driver's) seat was that comfortable."
Derek Mau, contributing editor, photographer. Mau, the former editor of CarReview.com, recently joined TheWeeklyDriver.com. He's a skilled writer and photographer and has a keen sense of website dynamics. We met Mau at a regional Toyota launch in Sonoma, California, and we'll be collaborating more in 2012.
Mau selected the Hyundai Elantra:
"A 40 mpg car that has does not remind you it is a economy car. The 2011 Hyundai Elantra looks better than a Civic, performs beyond most cars in its class, and has a long list of standard features that would make Santa blush. Hyundai has brought together a winning combination of value, style, and performance in the redesigned Elantra, which makes the competition shrink in comparison."
"Unlike the Ford Fiesta, Ford Focus, and Chevy Cruze, shoppers do not have to upgrade to higher trims to get the advantage of high fuel efficiency rating of Elantra's 29/40 mpg city/highway. In the highly contested compact class, the Hyundai Elantra is a car that excels at most everything."
Roman Mica, contributing editor, videographer. After several years of a business friendship, Mica and I met for the first time in September during an Acura-sponsored trip in Colorado to report on the inaugural USA Pro Cycling Challenge. Mica, editor and publisher of TFLCar.com (www.tflcar.com), is an endurance athlete, skilled videographer and a natural talent in front or behind the camera.
Mica selected the Cadillac CTS-V Coupe:
"Every-so-often a special car comes along that will be a classic in forty years. The Mach 1 Mustang comes to mind as does the original Cuda. You can now add 2011 Cadillac CTS-V Coupe to that list of very special cars. With a crazy powerful supercharged 556-hp engine straight out of the fastest Corvette, the Cadillac CTS-V coupe combines effortless power with elegant two door swooping lines to create a car that seems to be flying even when parked in your garage."
And, finally, the top-10 Cars of the Year from TheWeeklyDriver.com.
My list isn't based on a points system or any objective rankings. Rather, it's 10 vehicles among the cars I drove during 2011 that I found innovative or efficient or are just fun to drive. I didn't single out one car of the year simply because it's unfair to do so.
Each car's MSRP is listed, followed by the price as driven and a comment. The alphabetical list varies from the performance and economic wonder Mazda 2 to the plush, solid Volvo S60. I've also listed the top-10 vehicles selected by TheWeeklyDriver.com from the previous four years.
THE WEEKLY DRIVER'S 2011 TOP-10 CARS
Acura TSX (MSRP, $29,610; Price As Driven, $30,470)
"Smooth shifting, a comfortable interior and excellent handling all add up quickly. The Acura TSX is an entry level sedan that warrants major attention at a good price point."
Buick Regal (MSRP, $26,245; Price As Driven, $29,980)
"With its new look and new feel, the Buick Regal joins the already tough midsize sedan competition. Now led by the Hyundai Sonata, the old reliable front-runner Honda Accord has further worries. In short, the Buick Regal is regal again."
Hyundai Elantra (MSRP, $17,080; Price As Driven, $19,510)
"Not even halfway into the reviewing year, is there a better top-runner for car of the year that the Hyundai Elantra? It's likely the best new car on the market today for under $20,000."
Hyundai Sonata (MSRP, $25,795; Price As Driven, $31,650)
"The Hyundai Sonata hybrid is a fine automobile, another of the South Korean manufacturer's success stories. But there's one problem. Its biggest competition may be its smaller but equally economical and far less expensive sibling, the Elantra."
Kia Optima (MSRP, $22,495; Price As Driven, $27,440)
"Remember when mentioning Kia to friends resulted in varying offerings of , 'A Korean car? You're kidding, right? No way.' The 2011 Kia Optima ideally bolsters my response. 'No, I am not kidding.' It may not yet be providing strong competition from segment leaders Honda and Toyota, but it should be."
Mazda 2 (MSRP, $15,435; Price As Driven, $16,185)
"For the past several years, I've been convinced the Honda Fit is the best entry level car in the U.S. market. The 2011 Mazda2 now goes to the top of the list."
Suzuki Kizashi (MSRP, $24,699; Price As Driven, $25,304)
"Like a few other unheralded cars in different classes that readily come to mind — Hyundai Accent, Nissan Rogue and Volkswagen Eos — the Suzuki Kizashi deserves more attention. It's a fun-to-drive, sporty sedan. But a name change would do wonders."
Toyota Avalon (MSRP, $35,485; Price As Driven, $38,188)
"Comfort to restrained power to styling, the Avalon is the sedan I thought I would be driving when I grew up. I guess I have."
Toyota Sienna ($30,500; Price As Driven, $33,738)
"If you don't have children, coach a youth sports team or run an independent transportation company, it's difficult to justify buying an eight-passenger vehicle. One exception is the 2011 Toyota Sienna. It combines impressive performance for its class, equally impressive functionality and has the overall comfort of a family room."
Volvo S60 (MSRP, $37,700; Price As Driven, $46,200)
"BMW, Audi and now Hyundai are leaders in the performance sedan category. But Volvo belongs as a new front runner in the group. The S60 is stylish, fast, safe and has more than its share of confidence in city driving or when powering along the open road."
Previous Cars of the Year selections from TheWeeklyDriver.com
2010
Audi A5, Chevrolet Camaro, Fort Transit Connect, Honda Crosstour, Infiniti G37, Lexus LS 460, Mini Mayfair (Special Edition), Subaru Forester, Suzuki SX4, Volkswagen Golf.
2009
Acura TSX, Audi A3, BMW 335d, Honda Civic Hybrid, Honda Fit, Infiniti G37, Lexus GS450h, Lexus IS350, Nissan Versa, Toyota Corolla.
2008
Audi A4, Audi A8 W12, BMW 128i, Cadillac CTS, Honda Accord, Honda Civic (Hybrid), Honda Fit, Kia Amanti, Mini-Cooper Clubman, Nissan Altima.
2007
Cadillac CTS, Honda CR-V, Honda Fit, Honda Ridgeline, Hyundai Elantra, Lincoln MKZ, Mini-Cooper, Saab 9-3, Saturn Aura, Volkswagen EOS.
To view full-size images of the cars featured in this post, click on the thumbnails below.
Meow Gallery: The gallery is empty.
Article Last Updated: May 31, 2013.
About the Author
Latest Posts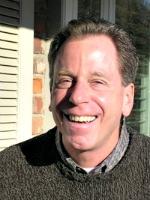 A sports, travel and business journalist for more than 45 years, James has written the new car review column The Weekly Driver since 2004.
In addition to this site, James writes a Sunday automotive column for The San Jose Mercury and East Bay Times in Walnut Creek, Calif., and a monthly auto review column for Gulfshore Business, a magazine in Southwest Florida.
An author and contributor to many newspapers, magazines and online publications, James has co-hosted The Weekly Driver Podcast since 2017.