A family car once meant a station wagon or a lackluster, underpowered box-like sedan. No more. For 2014, U.S. News & World Report has selected performance cars and family oriented cars that are perfectly capable for single drivers.
The magazine (and its corresponding online edition) has selected the best vehicles for families in 19 categories, compact cars to minivans, hatchback to luxury cars.
The 2014 Mazda6, the Best Midsize Car for Families, and the 2014 Mazda3, the Best Compact Car for Families, both have performance that car reviewers love. That performance comes in addition to available high-tech safety features, like forward collision warning and lane departure warning, as well as spacious cabins most car critics agree feel upscale.
The Honda Odyssey, the Best Minivan for Families for the fourth consecutive year, stands out in a class where every model is family friendly. Though almost all minivans offer the space and safety features families are looking for, the Odyssey sets itself apart by offering features that go the extra mile, like a widescreen rear entertainment system and a built-in vacuum.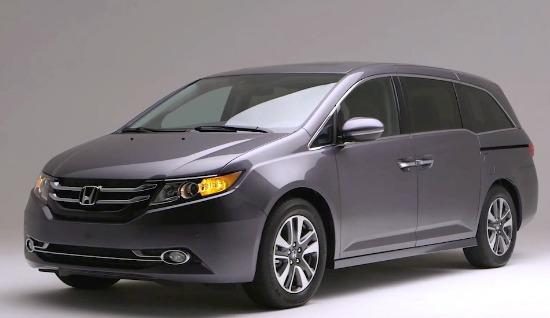 The award methodology combines professional automotive reviews, safety and reliability ratings, seating and cargo volume and the availability of family-friendly features. Within each of the 19 automotive categories, the vehicle with the highest composite score is named the Best Car For Families in that category.
Here's the list:
Compact Cars
2014 Mazda Mazda3
Finalists: Chevrolet Cruze, Kia Soul
Upscale Small Cars
2014 Buick Verano
Finalists: Acura TSX, Volkswagen GTI
Hatchbacks
2014 Mazda Mazda3
Finalists: Kia Soul, Toyota Prius
Midsize Cars
2014 Mazda Mazda6
Finalists: Ford Fusion Hybrid, Toyota Camry
Upscale Midsize Cars
2014 Cadillac ATS
Finalists: BMW 3-Series, Buick Regal
Large Cars
2014 Chevrolet Impala
Finalists: Buick LaCrosse, Toyota Avalon
Luxury Large Cars
2014 Cadillac CTS
Finalists: Lexus GS, Mercedes-Benz E-Class
Hybrid Cars
2014 Ford Fusion Hybrid
Finalists: Ford C-Max Hybrid, Toyota Camry Hybrid
Wagons
2014 Subaru Outback
Finalists: Ford C-Max Hybrid, Toyota Prius V
SUVs and Minivans
Compact SUVs
Mazda C-5
Finalists: Honda CR-V, Nissan Rogue
Luxury Compact SUVs
2014 Audi Q5
Finalists: Acura RDX, BMW X3
2-Row Midsize SUVs
2014 Jeep Grand Cherokee
Finalists: Ford Edge, Toyota Venza
3-Row Midsize SUVs
2014 Buick Enclave
Finalists: Chevrolet Traverse, Dodge Durango
Luxury 2-Row Midsize SUVs
2014 Lexus RX 350
Finalists: BMW X5, Lexus RX Hybrid
Luxury 3-Row Midsize SUVs
2014 Acura MDX
Finalists: Land Rover Range Rover Sport, Lincoln MKT
   
Large SUVs
2014 Chevrolet Tahoe
Finalists: Chevrolet Suburban, GMC Yukon
Luxury Large SUVs
2014 Toyota Land Cruiser
Finalists: Cadillac Escalade, Lexus LX
  
Hybrid SUVs
2014 Lexus RX Hybrid
Finalists: Subaru XV Crosstrek Hybrid, Volkswagen Touareg Hybrid
Minivans
2014 Honda Odyssey
Finalists: Chrysler Town & Country, Toyota Sienna