Citing impressive statistics, the Auto Channel on MSN.com has a comprehensive listing of 2012 hybrids, from the industry standard Toyota Prius to its new sibling, the Prius v, as well as debuting high-end offerings from Porsche and Mercedes-Benz.
MSN.com states as many as 50 hybrids could be on the market by 2015 and that ghe overall hybrid market share has nearly doubled in 2011 to about two percent.
Here, for example. is what MSN.com said about the 2012 Hyundai Sonata Hybrid and Toyota Prius v:
Hyundai Sonata:
"This impressive hybrid entry is fast gaining converts, and it's not hard to see why: The Sonata is a fully equipped, smartly designed midsized fuel sipper, comparable to but cheaper than hybrid versions of the Toyota Camry and Ford Fusion. Unlike the Honda Insight, the Sonata can run on electric power alone — and even reach 62 mph.
Toyota Prius v
"The V (or as Toyota prefers, v) is a stretched, station wagon version of the standard Prius with 34.3 cubic feet of cargo space — and that's without the second row of seats folded. Fuel economy suffers slightly, but the tradeoff is considerable versatility."
Here's the list of 2012 Hybrids in the United States (with list price or estimated price as well as city and highway mpg estimates.
2012 BMW ActiveHybrid 7, $97,000-$101,000 (estimated), 17/24
2012 Chevrolet Tahoe Hybrid, $51,665, 20/23
2012 Chevy Volt, $40,280, 95/90
2012 Ford Escape Hybrid, $32,320, 34/31
2012 Ford Fusion Hybrid, 28,600, 41/36
2012 Honda Civic Hybrid, $24,050, 44/44
2012 Honda Insight, $19,000 (esimate), 40/43
2012 Hyundai Sonata Hybrid, $25,795, 35/40
2012 Infiniti M35h, $50,000-$55,000, 27/32
2012 Lexus CT 200h, $29,120, 43/40
2012 Lexus GS 450h, $58,950, 22/25
2012 Lexus HS 250h, $36,330, 35/34
2012 Lincoln MKZ Hybrid, $34,645, 41/36
2012 Mercedes-Benz S400 Hybrid, $91,000, 19/26
2012 Mercedes ML450 Hybrid, $55,790, 16/20
2012 Porsche Cayenne S Hybrid, $67,700, 20/24
2012 Porsche Panamera S Hybrid, $95,000, 18/27
2012 Toyota Highlander Hybrid, $38,140, 28/28
2012 Toyota Camry Hybrid, $27,050, 31/35
2012 Toyota Prius, $23,500, 51/48
2012 Toyota Prius v, $27,165, 42/38
2012 Volkswagen Touareg Supercharged Hybrid, $61,110, 20/24
To read the complete MSN/Autos article, visit: 2012 Hybrids
Article Last Updated: October 31, 2011.
About the Author
Latest Posts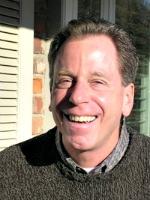 A sports, travel and business journalist for more than 45 years, James has written the new car review column The Weekly Driver since 2004.
In addition to this site, James writes a Sunday automotive column for The San Jose Mercury and East Bay Times in Walnut Creek, Calif., and a monthly auto review column for Gulfshore Business, a magazine in Southwest Florida.
An author and contributor to many newspapers, magazines and online publications, James has co-hosted The Weekly Driver Podcast since 2017.