The 2020 Corvette Stingray is rare in the automotive universe. Envisioned for decades and initiated eight years ago, the mid-engined sports car revitalized the faltering brand.
It's TheWeeklyDriver.com's Car of the Year.
Every new car is promoted with a mess of adjectives best-suited for romance paperbacks.
The Corvette deserves
the rabid praise.
After years of diminishing sales, the new eighth-generation is unlike any previous Corvette, influenced by Ferrari, Lamborghini and McLaren masters.
Specs are impressive: a 6.2-liter V8, top-speed of 194 mph and 0-60 mph in 2.8 seconds. It's an exotic, equally well-suited on the track and as a daily driver. Top-line cost is $78,000, less than half of top competitors.
Car of the Year
Here are the remaining top-10 cars of 2020 selected from about 40 vehicles reviewed this year.
2.
Aston Martin Vantage ($182,000)
— Contoured exterior styling defines what sports cars should look like. The Magnetic Silver exterior paint personifies artistry. Interior and overall construction are worthy of a luxury furnishings magazine.
Everything that makes sports cars appealing, cornering to confidence, is accentuated. James Bond channeling is welcomed and worthy.
3.
Genesis G90 ($76,695)
— The still-new brand's flagship costs about $15,000 less than the new Audi A8 and BMW 7-Series. It's $22,000 less than the Mercedes-Benz S-class.
The cabin is plush, the matted finish interior wood trim complements the brown interior and metallic Himalayan Gray exterior. The G90 is as appealing as any prestigious brand, without the badge recognition and price.
4.
Ford Bullitt Mustang ($52,000)
— Muscle car enthusiasts don't prioritize value. But the limited-edition Mustang qualifies. It features a 5.0-liter, 480 horsepower V8 and a six-speed manual transmission. It's available in simple coolness, green or black.
The Mustang operates with a cueball shift knob, an ode to the original car featured in the movie Bullitt. Steve McQueen searched for bad guys on the hilly streets of San Francisco.
5.
Hyundai Palisade ($43,115)
— The new SUV is designed for family efficiency and safety. The third-row, split-bench seats recline via slick buttons on the driver's side of the rear cabin.
The Palisade has 86.4 cubic feet of cargo space. Perhaps Hyundai should have named it Leviathan or Mammoth.
6.
Jeep Gladiator ($54,145)
— The industry's first convertible truck resembles its sibling, the Jeep Wrangler Unlimited. But it's simultaneously unique.
The Gladiator has an extended wheelbase and a five-foot cargo bed. When unhinged, the no-door, no-top truck is ready for any off-road adventure with its singular appearance.
7.
Kia Telluride ($41,900)
—  Similarities to rivals abound, but much is right with the Telluride. And if there's room for another SUV in the marketplace, the new Kia is as good as any.
Unveiled as a concept in 2016, the Telluride joins the Sorento, another three-row SUV, in the Kia lineup. It has a 3.8-liter, 291-horsepower engine propelled by an eight-speed automatic transmission.
8.
Mazda MX5 Miata ($36,005)
— Available as a hardtop and as a soft-top and hardtop convertible. Pull a lever near the rearview mirror and the top is quickly released. The black cloth top folds easily in a few seconds and locks in place flush with a firm push.
Parking is simplified. Maneuvering through traffic and touring the neighborhood while low to the ground is grand. The MX5, now age 32, is the most affordable sports car available and worthy.
9.
Volvo XC40 T5 ($47,395)
—  Unlike long-ago relatives with heavy box-on-wheels reputations, recent-year Volvo models pleasingly combine overall power, durability, acceleration, maneuverability and handsome looks.
The XC40 has a shorter wheelbase and shorter overall length than rivals, but it drives and looks larger. It's quiet, comfortable and confident while handling any conditions, the Swedish way.
10.
Honda Civic Si ($26,130)
— A performance-oriented option, the Si is offered in a single, well-equipped trim with a turbocharged 1.5-liter, four-cylinder engine with 205 horsepower. The only transmission is a six-speed manual.
A nod to purists who enjoy personal transportation when it involves skillful driving, the Civic is the industry's best value.
Article Last Updated: December 23, 2020.
About the Author
Latest Posts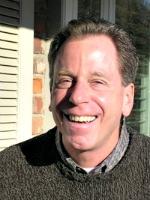 A sports, travel and business journalist for more than 45 years, James has written the new car review column The Weekly Driver since 2004.
In addition to this site, James writes a Sunday automotive column for The San Jose Mercury and East Bay Times in Walnut Creek, Calif., and a monthly auto review column for Gulfshore Business, a magazine in Southwest Florida.
An author and contributor to many newspapers, magazines and online publications, James has co-hosted The Weekly Driver Podcast since 2017.