The 2020 Mazda 3 advnances the small sedan in its mid-teens and it has an identity complex. It's an unheralded, worthy small sedan competing against more than a dozen rivals with bigger sales numbers. But it may have finally caught a break.
With its simple, sporty design absent of sharp edges and angles, and a front end with a nod to a Ford GT Cobra, the 2020 Mazda 3 recently claimed world honors for automotive design. The other finalists were the Peugeot 208 and Porsche Taycan.
The Mazda MX5 (Miata) claimed the award in 2016, starting the Japanese manufacturer's global recognition that less is more. It's an approach other carmakers should follow.
Design, of course, does not make a car. Mazda's new exterior design debuted last year and its sales further tumble to slightly less than 51,000. The car reached its peak in 2012 with 123,361 sold.
2020 Mazda 3: Could it help low sales?
Last year, the Honda Civic led the small sedan parade with 325,650 sales, followed by the Toyota Corolla (222,125) and the Nissan Sentra (184,618).
It's not easy to pinpoint why the 2020 Mazda 3 doesn't do better.
Offered in Base, Select, Preferred and Premium levels (or packages), the Mazda 3 follows logical protocol. The lowest-priced trim is satisfactory with a healthy list of standard interior and exterior features and equally impressive stash of safety equipment.
The top-line and logically most expensive Premium trim adds adaptive headlights, a sunroof, head-up display, leather upholstery and paddle shifters to the other trims' stuff.
It all complements the worthy features added to the Preferred trim — a power driver's seat, heated front seats and a 12-speaker Bose audio system. They're all new for 2020.
The Mazda 3's interior also reflects simplicity. Seating design, side panel material, console and instrumentation are all straightforward. The infotainment system, primarily controlled with a console knob, is easy to use.
While offering a plentiful collection of safety and technology equipment, the top-line Mazda 3 doesn't reach luxury status and nor does any moderately priced sedan. But it's positioned as value-priced in the small sedan class, likely the industry's most competitive segment. How can much more should be expected from a vehicle priced about $8,000 less than the current new car price in the United States?
The Mazda 3's slightly more than $30,000 price makes it among the best new car choices for the money.
A 2.5-liter, 4-cylinder engine with 186 horsepower propels all Mazda 3 trims and is matched to a six-speed automatic transmission. All-wheel drive is an option on all but the Base trim. Acceleration from 0-60 miles per hour is 8.1 seconds. Gas mileage averages are 25 mpg in city driving, 33 mpg on the highway. A manual transmission option is available on the separately categorized hatchback edition.
Seating capacity could be the greatest ruse in the auto industry. Like other manufactures, Mazda overstates the Mazda 3's seating. It's listed to hold five passengers, but four travel with comfort, five only if three petite occupants share the back seating area. The Civic, Corolla and Sentra have more spacious interiors including more rear-seat legroom.
Top competitors also have more trunk space, with the Mazda 3 sedan measuring 13.2 cubic feet. The hatchback has 20.1 cubic feet of trunk space, average for the segment. Rear seats fold down to allow for more room.
Mazda may never regain lost sales numbers. It's hard to nearly triple sales, particularly when competition continues to improve.
But the Mazda 3 shouldn't be overlooked. It has shortcomings, but there's a lot to be said for driving a vehicle that hasn't saturated roadways. It's also easy on the eyes, a car deserving its status among automotive design royalty.
Article Last Updated: June 19, 2020.
About the Author
Latest Posts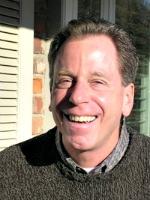 A sports, travel and business journalist for more than 45 years, James has written the new car review column The Weekly Driver since 2004.
In addition to this site, James writes a Sunday automotive column for The San Jose Mercury and East Bay Times in Walnut Creek, Calif., and a monthly auto review column for Gulfshore Business, a magazine in Southwest Florida.
An author and contributor to many newspapers, magazines and online publications, James has co-hosted The Weekly Driver Podcast since 2017.