Vehicles available with manual transmissions are far removed from their dominant heydays. But consumers who still appreciate driving a stick shift shouldn't despair. The 2020 Honda Civic Si is among 41 of 325 new models offered with a gearbox and clutch.
A decade ago, 37 percent of new cars had manual transmission options. It's now about 13 percent, including the exceedingly fun-to-drive 2020 Honda Civic Si.
The 2020 Honda Civic Si is only available with a six-speed manual transmission. Images © Gretchen Gaither/2020.
The Civic Si is the performance-oriented option of one of the best-selling cars in history. Available as a sedan or coupe, the Si is offered in a single, well-equipped trim.
2020 Honda Civic Si: It's for drivers
It's equipped with a turbocharged 1.5-liter, four-cylinder engine with 205 horsepower. The only transmission is a six-speed manual.
It's a nod to driving purists who enjoy personal transportation when it involves skillful left-foot-and-right-hand coordination.
RELATED CONTENT
Honda Civic Si, 2013: Is it a coupe or a sedan?
Couple celebrate 25 years of their Honda Civic Si
Honda Civic 2013 rekindles stellar reputation
The Civic's current 10th generation debuted in 2016. The Si's standard equipment includes much of what's available in the EX trim. The long list includes: a matte black 18-inch wheels, LED headlights, heated mirrors, sunroof, Honda's LaneWatch blind-spot camera and keyless ignition and entry.
The upgraded styling for the 2020 Honda Civic Si is futuristic-looking.
For a vehicle priced about $10,000 less than the average cost of a new car in the United States, the Civic's interior is impressive: a leather-wrapped steering wheel, dual-zone automatic climate control, heated front seats and 60-40 split folding rear seats.
Infotainment features include a 7-inch touchscreen, 10-speaker audio system as well as Apple CarPlay and Android Auto integration.
The Honda Civic Si trim upgrades include a limited-slip differential, sport-tuned suspension with adaptive dampers, bigger front brakes, a unique rear spoiler, Si-branded sport seats and a sport-focused instrument panel.
Six years into the current generation, the 2020 Civic Si has a few upgrades for 2020. The front grille, headlights and both bumpers have a more aggressive appearance.
But it's all polarizing and attuned with futuristic styling. There's little reverence to the car's nearly 50-year history.
Like several Honda models, notably the soon-to-be-defunct Honda Fit, the Civic's designers should be commended. Interior space is plentiful for the vehicle's segment and the easy access large trunk fits more than might be expected.
The 2020 Honda Civic Si has more aggressive styling.
The Civic is classified as a compact, but some midsize vehicles don't have as much space.
The Honda Civic Si offers a smooth, controlled ride. Fun is a strong suit for the lightweight sedan. It weighs about 2,900 pounds, adding to the car's overall quick feel and balance. Its comfort level is better than far more costly vehicles.
Accelerate through the gears and enjoy the ride. The Si's transmission has a new shorter final drive ratio, so the car accelerates quicker.
The Civic Si is rated at 0-60 miles per hour in 6.8 seconds, but it feels faster. Gas mileage averages are 26 miles per gallon in city driving, 36 mpg on the highway.
There's not much to dislike about the Civic Si, but there are minor annoyances. The forward-collision warning system is sensitive. A horizontal warning bar flashes across the dash far earlier than when danger could be an issue. An early warning is better than a catastrophe. But the system's abruptness might cause a driving distraction.
While sportiness is the Civic Si's priority, the included rear spoiler isn't necessary. Like many sedans, capacity is listed as five, with room for three in the rear seating. But two adults in the front and back is more realistic. While driver and passenger comfort is superior, the sloping roofline hinders entering and exiting.
Small issues aside, more than 20 million Civics have been purchased. It's available in dozens of configurations, all worthy. The Civic Si is a leader by example. All-inclusive, the sedan-turned-sports car costs $26,130. A better value may not be available.
Article Last Updated: September 10, 2020.
About the Author
Latest Posts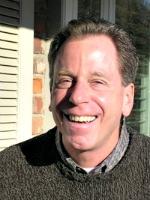 A sports, travel and business journalist for more than 45 years, James has written the new car review column The Weekly Driver since 2004.
In addition to this site, James writes a Sunday automotive column for The San Jose Mercury and East Bay Times in Walnut Creek, Calif., and a monthly auto review column for Gulfshore Business, a magazine in Southwest Florida.
An author and contributor to many newspapers, magazines and online publications, James has co-hosted The Weekly Driver Podcast since 2017.