Kia takes chances with its Super Bowl commercials. Who would have thought a pack of talking hamsters would be successful promoting the Kia Soul? But it's been a hit for years.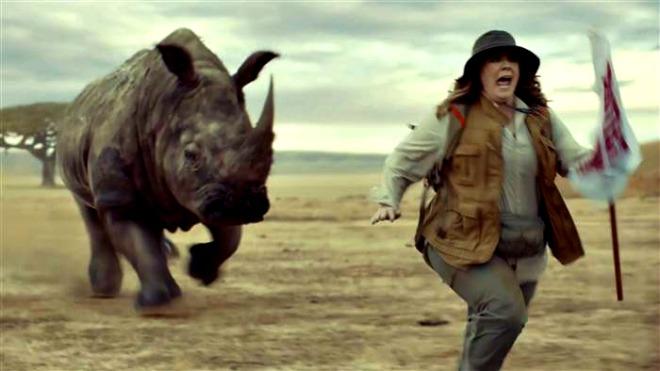 The Kia commercial last year featuring Christopher Walken, the "Walken Closet," and beige and colorful sock puppets is arguably on the top-10 all-time Super Bowl commercials list. It brilliantly promoted the Kia Optima.
And now comes along Melissa McCarthy, the comedic actress who while driving a 2017 Kia Niro has the task of saving the planet. She tries to save whales, trees, the polar ice cap and the rhinoceros kingdom.
While promoting the 2017 Kia Niro, McCarthy meets catastrophe in each of her attempts to be an eco-warrior.
The one-minute commercial is McCarthy's one-woman version of the Three Stooges. It's slapstick and funny — with the exception of the comedian getting gored by a rhino.
The commercial's task is to promote the South Korean manufacturer's new crossover vehicle.
The Niro is powered by a 1.6-liter, four-cylinder engine. It has 139 horsepower in tandem with its batteries and electric motor and a six-speed automatic transmission. The Niro has a 50 mpg overall EPA estimate.