One of the most revered BMW models is the 1956-59 507 sports car, valued at $420,000 if in excellent (and not even show car) condition. Only 253 were built, but at least 200 have survived because the 507 isn't the sort of auto that's neglected and then thrown away.
BMW made top sports cars in the 1930s, but suffered so much damage during World War II that it couldn't return to auto production until 1951. The 507 revived its reputation for producing fast, durable, superbly engineered road cars.
The 507 had everything you could ask from a sports car. It had sensational styling that still looks great and could do 0-60 mph in 7 to 8.8 seconds, depending on gearing. That was pretty quick for the late 1950s, and the top speed was 128-138 mph.
The initial price for this masterpiece was $9,000, which was a lot for the time. Pete Fountain, the New Orleans jazz great, had a brass plate with his name put in the engine compartment of his 507. And Elvis Presley leased a 507 while stationed with the Army in Germany. He often found lipstick stains all over it.
BMW didn't come up with the idea for the 507. Rather, shrewd import car baron Max Hoffman — an Austrian transplanted in New York — convinced the automaker he had enough wealthy American customers for a sleek BMW sports car, which he would display at his lavish New York City dealership.
BMW agreed to build such a car because it needed both an image boost — and extra money. At the time, BMW had nowhere near the reputation it now enjoys. Rather, rival Mercedes-Benz was stealing the upscale sports car show with its 300SL model. (Ferraris were very rare here, cost a fortune and were difficult to keep running well.)
BMW made the plump 1954 502 sedan that was too costly for postwar Germany and too offbeat for American auto tastes. But Hoffman saw that the car had a new 3.2-liter V-8 that could be put in a slick BMW sports car.
Hoffman knew his stuff. A former racer and Austrian Rolls-Royce/Bentley dealer, he had a solid reputation among German automakers, including Mercedes and Porsche, which built models for America at Hoffman's urging. (It was his idea to build the extraordinary 300SL coupe with its flip-up "gullwing" doors and the now-iconic Porsche Speedster.)
It was a far different auto era in the free-swinging 1950s U.S. auto market, where a few influential people such as Hoffman could talk respected European automakers into making special cars for Americans.
Hoffman owned distribution rights on the East Coast for high-pedigree European autos and also sold them in that decade. Europe was recovering from the war, and America was by far the biggest, most affluent market for cars of all types. Hoffman seemed to have all the right ideas for autos that would appeal to affluent Americans.
Hoffman recruited German-American industrial designer Count Albrecht Goertz to style sport models with the 502's beefy chassis and running gear. Goertz thus designed the slick 503 coupe and convertible, which had small back seats and the 502's chassis and pushrod aluminum V-8.
The 503 was a modest image builder for BMW, but Hoffman wanted a far more sensational car — one that would turn heads on New York's Park Avenue or Sunset Boulevard in Los Angeles. He persuaded Goertz to come up with a more rakish car, and the result was the 507 two-seater.
The 507 looked better than Mercedes and Jaguar models, not to mention most virtually unattainable Ferraris. It was a showstopper when it debuted at the 1955 Frankfurt auto show in Germany, with styling years ahead of its time. The car looked so good you couldn't change a line of it without hurting its appearance.
The 507's pointed nose had BMW's characteristic twin grilles. Like the then-new Ford Thunderbird two-seater, it offered an exquisite removable steel top to go with its convertible top so it could comfortably be driven during American winters.
The 507 had a 150-horsepower or optional 160-horsepower version of the 503's 140-horsepower V-8, with dual carburetors, high compression ratio and special camshafts.
At the time, few European cars had a V-8 because of stiff engine-size taxes. Even the legendary Mercedes-Benz 300SL — a road version of Mercedes' race-winning SL sports car–had a six-cylinder engine. But Hoffman knew the V-8 engine was king in America and that Americans would easily relate to it.
The 507 had a four-speed manual transmission and a BMW sedan's steering, tubular chassis and suspension, with a wheelbase shortened 16 inches to a trim 97.6 inches.
Hefty drum (and later disc) brakes let the 507 safely cruise on Germany's unlimited-speed highways at more than 100 mph. Handling was sharp because the 507 had precise rack-and-pinion steering, torsion bar front suspension, nicely engineered rear suspension and a sophisticated tubular chassis for exceptional rigidity, compared to most 1950s convertibles.
The 507 was fully equipped and nicely detailed. It could have been more competitive on race tracks if it were lighter. It weighed 2,935 pounds and thus wasn't as nimble as it could have been. On the other hand, BMW didn't build the 507 for the track.
Hoffman planned to sell at least several hundred 507s annually in America. At first, he figured the car would cost approximately $5,000. A Corvette cost about $3,000, but it was only a Chevrolet, with scant snob appeal.
Unfortunately, things didn't work out the way Hoffman wanted. BMW lacked the tooling to make the 507 in the numbers desired by him, and it took longer than expected to get the car to America.
The largely hand-built 507 cost about $9,000 — or about the price of two Cadillacs — when it finally arrived at Hoffman's prestigious dealership. He had a difficult time selling the car partly because most Americans hadn't heard of BMW.
However, the 507 was a critical success among knowledgeable auto industry personnel and car buffs here and in Europe. It went a long way toward reviving BMW's pre-war reputation and helped the automaker begin building a sold reputation in America.
Most folks who saw the "BMW" identification on the 507 never forgot those letters — or the car that carried them.
Dan Jedlicka has been an automotive journalist for more than 40 years. To read more of his car reviews and industry news, visit: www.danjedlicka.com.
Article Last Updated: November 20, 2023.
About the Author
Latest Posts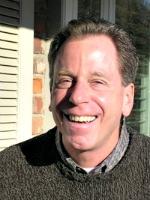 A sports, travel and business journalist for more than 45 years, James has written the new car review column The Weekly Driver since 2004.
In addition to this site, James writes a Sunday automotive column for The San Jose Mercury and East Bay Times in Walnut Creek, Calif., and a monthly auto review column for Gulfshore Business, a magazine in Southwest Florida.
An author and contributor to many newspapers, magazines and online publications, James has co-hosted The Weekly Driver Podcast since 2017.