A Mercedes-Benz first needs servicing after 10,000 miles or one year, whichever comes first. Regular maintenance is then recommended every 20,000 miles or two years. The engine check-ups ensure a vehicle runs properly and provides the driver with a sense of road confidence.
Two primary types of service are required:
Service A includes oil replacement, fluid level check, component inspection, resetting maintenance counter, and tire inflation.
Service B includes brake fluid exchange, cabin dust filter replacement, brake component inspection and inflation correction.
The top reasons for automotive maintenance are increasing lifespan and overall performance of  a vehicle. A proper check-up routine also helps to ensure optimum luxury and a hassle-free, on-road experience.
It's no surprise the global automotive repair and maintenance services market size surpassed $685.25 billion in 2021 and is expected to grow by 5% CAGR from 2022 to 2028.
J&T Automotive has a 4.9 service rating for Mercedes repair in Houston. Customers receive the best customer care that 40 years of business experience can provide. Vehicles are examined with a thorough a three-step process called Complete Diagnostics, Consensual Repairs and Service and the WOW factor.
Its Mercedes-Benz repair services are transparent and the business keeps customers well-informed via phone calls and text messages. Make sure to read why proper maintenance is the first step to keeping your car healthy.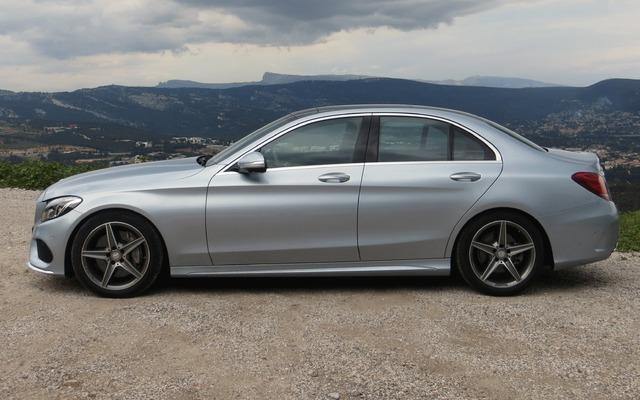 All of this can be done by ensuring a full-scheduled service from an authorized center.
Fuel Efficiency
The measure is how much energy in the fuel is converted into kinetic energy. High-end maintenance from one of the best Mercedes Benz repair shops in Houston, Texas, can ensure the vehicle maintains its most efficient gas mileage. Replacing spark plugs, using cruise control more often and using less throttle when accelerating can all help driving a Mercedes-Benz at its best.
Optimum Valuation
Preventive maintenance from a certified Mercedes-Benz mechanic increases the resale value of your car. The used car market is flourishing in the United States. Nearly 70% percent 2,000 surveyed Americans would likely consider a used vehicle for their next purchase.
Keeping your car in good shape will likely mean it will sell for a higher price. Make sure the vehicle features are working properly for the best fuel mileage, durability over overall condition.
Improved Safety
Suspension and wheel issues, autopilot malfunctions, catalytic converter fails, leaking air struts, steel rusts and weak gearbox can affect a vehicle's safety. Make sure this equipment is properly maintained. A certified Mercedes-Benz mechanic will ensure safety features like pre-safe brake, night view and steering assist, Mercedes-Benz Intelligent Drive, active blind spot assist and Distronic Plus Technology are working properly.
Following the recommended maintenance schedule in a vehicle's service manual will provide is paramount for its safety and most efficient operation. Collaborate with a serviced center equipped with the best current technologies for the best outcome.
Content provided by The Weekly Driver News Service and additional media sources.