Tiger Woods may or may not play competitive golf again. But while the golfer recovers from his car accident injuries he now knows two things: He's lucky to alive and he won't face criminal charges.
Los Angeles County Sheriff Alex Villanueva announced at a news conference the occasion was "purely an accident."
Dr. Anish Mahajan, chief medical officer at Harbor-UCLA Medical Center, where Woods was treated after his one-car crash in described "comminuted open fractures affecting both the upper and lower portions of the tibia and fibula bones," adding that trauma to the muscle and soft tissue of Woods' leg required "surgical release of the covering of the muscles to relieve pressure due to swelling."
Woods, the winner of 82 career PGA Tour events, was in Los Angeles as the host of the Genesis Invitational at Riviera Country Club, a golf tournament that concluded Sunday. He did not play in the event, as he was recovering from his fifth back surgery. He told a television broadcaster he hoped to play in the Masters in April.
Just after 7 a.m. Woods crashed a 2021 Genesis GV80 SUV he was loaned by the manufacturer after the tournament. The golfer was traveling north on Hawthorne Boulevard at Blackhorse Road when he crashed, authorities said. The vehicle sustained major damage, and Woods had to be extricated from the wreckage by personnel from the Los Angeles County Fire Department.
Tiger Woods: No skid marks in accident
Villanueva noted the area had "a high frequency of accidents" and that Woods' vehicle was traveling at a "relatively greater speed than normal" when it crossed the center divider and rolled over. It ended up about 30 yards up a hillside.
The sheriff said there were no skid marks or signs of braking and that the golfer's vehicle hit the center divider, a curb and a tree in the rollover.
The "black box" from Woods' SUV will provide investigators with information on how fast he was driving when he lost control.
Investigators don't know if Woods was distracted when he crashed, but "we'll find out," Villanueva said, adding that Woods' cellphone records could be relevant.
Woods underwent "a long surgical procedure" on his right leg, foot and ankle on Wednesday.
Doctors inserted a rod into his leg and placed screws into his foot and ankle, according to a statement posted to Twitter, which described Woods as "awake, responsive and recovering."
It is unclear how long Woods will remain in the hospital or how his condition may affect his golf comeback.
Dr. Gregory Tennant, an orthopedic surgeon at Kaiser Permanente Medical Center in Fontana, told the Los Angeles Times, fractures are categorized as "open" or "closed" depending on whether the bone had come through the skin.
In Woods' case, Tennant said, a "comminuted open fracture" would imply that the bone did penetrate the skin and broke into multiple pieces that might include bone shards.
Tennant told the publication, Woods will spend the next six to nine months recovering from bone and wound healing as well as physical therapy.
"Trauma is never truly an isolated event," Tennant said. "It is not uncommon to identify injuries — even significant injuries — days later, as the initial high-energy injuries are dealt with."
It's not the first time Tiger Woods has been in a high-profile car accident.
In 2009, he crashed his sport utility vehicle near his home in Florida.
Woods was arrested in 2017 after police passed out behind the wheel of his car. Tiger said he had taken prescription medication before the accident and didn't realize how the medication would affect his ability to drive.
Woods last competed with his son at the PNC Championship, which ended December 20 in Orlando, Florida. He then underwent a microdiscectomy procedure to remove a pressurized disc fragment that was pinching a nerve.
It was his fifth back surgery and first since his spinal fusion in April 2017.
RELATED
Tiger Woods injured in third car accident in 12 years
GM to Tigers Woods: No more free Buicks
Article Last Updated: February 24, 2021.
About the Author
Latest Posts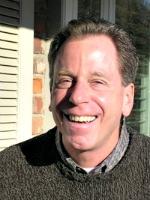 A sports, travel and business journalist for more than 45 years, James has written the new car review column The Weekly Driver since 2004.
In addition to this site, James writes a Sunday automotive column for The San Jose Mercury and East Bay Times in Walnut Creek, Calif., and a monthly auto review column for Gulfshore Business, a magazine in Southwest Florida.
An author and contributor to many newspapers, magazines and online publications, James has co-hosted The Weekly Driver Podcast since 2017.