What styles, when they will arrive and how they will be sold are all unknown. What's certain is Peugeot will be re-introduced to the North American market within a few years. It's been absent for nearly three decades.
Groupe PSA, the multinational manufacturer of automobiles and motorcycles sold under the Peugeot, Citroën, DS, Opel and Vauxhall brands, announced its intentions in late February.
Larry Dominique, President and CEO, PSA North America, Inc., was a recent guest on The Weekly Driver Podcast. It's the broadcast I co-host with Bruce Aldrich and available on all major podcast platforms.
Dominique cited facts, figures and industry trends. He explained that after China, North America is the world's second-largest car market. The industry is extraordinarily competitive, but Peugeot realizes it must again sell its vehicles in North America to correctly be identified as a global brand. It will be the 43rd major brand available among 19 mainstream manufacturers.
"We are the second-largest group in Europe behind Volkswagen," Dominique said during our 30-minute interview. "As time goes by, we have to reduce our dependence on the European market. In order to do that, we have to expand globally."
With the industry's current trends, it's likely Peugeot will offer an SUV, hybrid sedan and electric vehicle. It's all part of a 10-year initiative the carmaker initiated in 2016. California will be among a small group of states first included.
With its pending North America re-entry, Peugeot will be offered in approximately 160 countries on five continents. The brand sold more than 1.7 million vehicles in 2018.
"Although we already have a footprint in Africa, the Middle East, South America and Asia, we don't have a footprint in North America," Dominique said. "It's actually part of a 10-year strategy.
"Peugeot's pending new effort will begin with mobility services with cars and then eventually selling cars as well. But it's broader than that. It involves independent aftermarket, after sales, financing and everything associated with selling and reselling cars."
Peugeot introduced its first car in 1889, a steamed-powered three-wheeler. Only four were made. Production steadily increased and success followed. With Albert Lemaitre driving a three-horsepower model, Peugeot was victorious in the first motor race, Paris-Rouen, in 1894.
Nearly seven decades after its debut, Peugeot was first sold in the United States in 1958. Despite more racing success and expansion around the world, the manufacturer's popularity drastically waned in North America. Sales ceased in the United States and Canada in July 1991.
"We watch everyone," Dominique said, referencing the return of other carmakers to the U.S., like Alfa Romeo and Fiat. "One of the keys is to understand how we are approaching re-entry in the North America market. There's not a long line waiting for our brand to show up.
"We have taken the approach that the marketplace is very crowded and highly competitive and heavily regulated, and there's a high cost of distribution. So, the question I get is, 'Why would want to do it?' ''
Numbers tell the story. Nearly 19 million new vehicles sold in the U.S. and Canada combined in 2018. China was the only bigger market, but it has more than 100 brands. The U.S. has the world's highest automobile transaction prices as well as strong car-buying demographic and strong economic growth.
"The reality is that if you're not in North America, you can't really be a global automaker," said Dominique. "So our plan is to re-enter, but we are going to take a very careful an innovative approach."
Dominique wouldn't elaborate. Will Peugeot be available via direct sales, via a rumored merger with other manufacturers or via a new online system?
The company's deadline to meet its re-entry goal is 2026. Seven years will likely pass quickly for a company approaching its 210th birthday.
Article Last Updated: March 22, 2019.
About the Author
Latest Posts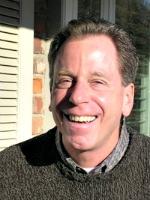 A sports, travel and business journalist for more than 45 years, James has written the new car review column The Weekly Driver since 2004.
In addition to this site, James writes a Sunday automotive column for The San Jose Mercury and East Bay Times in Walnut Creek, Calif., and a monthly auto review column for Gulfshore Business, a magazine in Southwest Florida.
An author and contributor to many newspapers, magazines and online publications, James has co-hosted The Weekly Driver Podcast since 2017.