Few journalists in the automotive industry have as much expertise as John Lamm. The long-time writer and photographer has interviewed and photographed many of the icons in the business.
Lamm has worked for all of the major car magazines, and he's the author of several books, including the recently released, Supercar Revolution: The Fastest Cars Of All Time.
Sub-titled "The one-stop guide to world-class supercar and their battle for ultimate performance and supremacy," Lamm's coffee-table-sized volume is essential for anyone who admires, dreams of, or owns a supercar of their own.
The veteran journalist is our guest on the debut video episode of The Weekly Driver Podcast.
The audio-only version of the podcast is available in our podcast archives.
Lamm's book is cleverly organized by decades but also m.p.h.
"Section 1: The First Wave, 1967-1978" features the first supercars in the 150-190 m.p.h range., including the Lamborghini Miura and Countach.
"Section 2: The Group B Connection, 1983-1991" includes supercars that can run 163-220 m.p.h and features the likes of the Ferrari F40, Acura NSX and The Vector.
"Section 3: The Modern Supercar Era 1992-Present" features the fastest of all, supercars that go 190-250 m.p.h., and includes the McLaren F1, Bugatti Veyron, Ford GT, Pagani Huayra and more.
Bruce and I discuss with Lamm the book-writing process and his long tenure as an automotive journalist and photographer. We also discuss his relationships with icons of the automotive world, including comedian Jay Leno. The book includes a feature on Leno, host of Jay Leno's Garage and one of the world's best-known automotive collectors and enthusiasts.
The Weekly Driver encourages and appreciates feedback from our listeners. Please forward episode links to family, friends and colleagues. And you are welcome to repost links from the podcast to your social media accounts.
Support our podcast by shopping on Amazon.com.
Please send comments and suggestions for new episodes to James Raia via email: [email protected].
All episodes of the podcast are archived on www.theweeklydriver.com/podcast
Every episode is also available on your preferred podcast platform:
Google Play
iTunes
Spotify
Stitcher
The Weekly Driver Podcast is presented by www.americanmuscle.com.
Article Last Updated: October 5, 2020.
About the Author
Latest Posts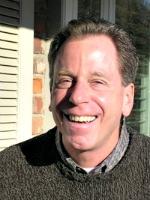 A sports, travel and business journalist for more than 45 years, James has written the new car review column The Weekly Driver since 2004.
In addition to this site, James writes a Sunday automotive column for The San Jose Mercury and East Bay Times in Walnut Creek, Calif., and a monthly auto review column for Gulfshore Business, a magazine in Southwest Florida.
An author and contributor to many newspapers, magazines and online publications, James has co-hosted The Weekly Driver Podcast since 2017.