Best and worst cars lists are always subjective. More often than not the Pontiac Aztek tops the worst car list. And the Jaguar XKE is often listed at the top of the best car list.
In one of the most recent worst lists, the Aztek was again at the top (bottom?) of the list, but this time with renewed vigor.
The Aztek, the original SUV, was driven by Walter White, the chemistry teacher with terminal cancer and the lead character in the immensely popular television show "Breaking Bad." White became a homicidal meth dealer during the five seasons in which "Breaking Bad" aired. The original run ended in 2013, but the program remains a huge hit on Netflix and via other content prividers.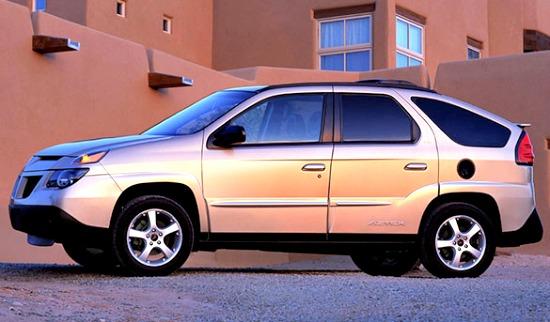 The new 10-top worst list was published by the street.com and compiled as a condensed version of the top-100 worst cars ever published by Edmunds.com a few years ago and written by John Pearley Huffman.
"The reason why the Aztek was Walter White's car was to show how desperately lame he was," Huffman said. "It was the right car for a guy whose life was a miserable, nightmarish life of desperation and mediocrity."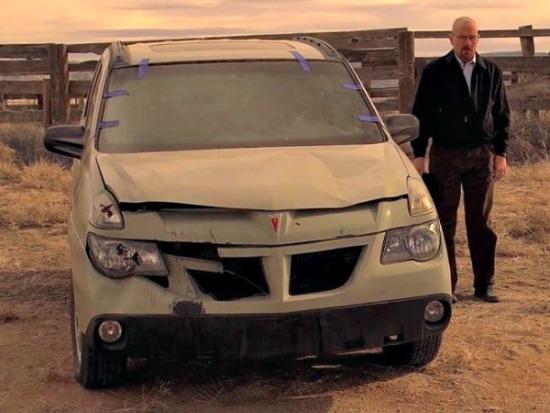 Also, Huffman said, the Aztek was an effective weapon for White when it struck and killed two drug dealers.
In the television program, White eventually sold the Aztec and leased a 2013 Chrysler 300.
In his new top-10 worst listing, Huffman has kept much of his list the same. But he replaced the former No. 3 car on the list, the 1955 BMW Isetta, with a 2014 Mitsubishi Mirage.
Another surprise is the No. 2 on the worst list, the 1974 Ford Mustang.
Here's the report from Huffman:
"The Mustang is an iconic car with a rich past, but Ford stumbled in 1974 and created one worthy of being called the second-worst car in history. Certainly in retrospect, the concept of a Pinto-based Mustang does not make a lot of sense.
"The car was a betrayal of everything Mustang was supposed to be. Surprisingly, the car sold well. It was a Pinto that looked stylish at a time of concern about rising fuel prices. The market loved it and the Mustang lovers hated it."
Here the top-10 Worst Cars in History list:
10. 1979 Oldsmobile Cutlass Supreme Diesel
9. 1957 Trabant
8. 1982 Cadillac Cimarron
7. 1958 Edsel Corsair
6. 2003 Saturn Ion
5. 1971 Chevrolet Vega
4. 1987 Yugo
3. 2014 Mitsubishi Mirage
2. 1974 Ford Mustang
1. 2001 Pontiac Aztek
What do readers of TheWeeklyDriver.com think? Let us know.