Podcast: Play in new window | Download (Duration: 24:44 — 34.0MB)
Subscribe: Apple Podcasts | Spotify | More
With the recent announcement of the 2023 Formula 1 schedule, automobile racing's most lucrative series will have three events in the United States for the first time.
The international circuit doesn't include any drivers from the United States, but enthusiasts in this country can next year travel to Austin, Texas; Las Vegas, Nevada; and Miami, Florida to witness the sport's finest.
Formula 1 is expensive for its participants and spectators. A recent article on Robbreport.com detailed one package to attend the new Las Vegas stop on the international circuit for $1 million.
Co-host Bruce Aldrich and I discuss the Formula 1 phenomenon as one of three topics on episode #249 of The Weekly Driver Podcast.
"I would just call it the pinnacle of racing, unbridled," Bruce explains. "Obviously there are rules; there's always rules, some kind of rules to keep the price from being astronomical, which it kind of already is in Formula 1. But's only half astronomical because there are rules that limit things.
"But it's the fastest cars. It attracts rich people from all over the world. They follow it through the different races and money's no object.
Also in this episode:
A letter writer commenting on a recent column I wrote about the 2022 Ford Mustang, explained the iconic vehicle is a pony car, not a muscle car. Bruce and I discuss the "gray area" of what defines a pony car and what defines a muscle car.
"It's a hard topic because you can't win," says Bruce. "A pony car is often a muscle car, but it doesn't have to be. It depends on the motor."
Lastly, Bruce and I discuss a recent analysis of the least and most expensive cars to operate. The study was presented by Zutobi, the online international driver's education company with courses in the United States, United Kingdom, Sweden, Australia, France, and Germany.
Lots of automotive sites publish surveys. Bruce and I discuss the legitimacy of surveys, particularly the size of the sampling used to compile statistics.
The Weekly Driver Podcast encourages and appreciates feedback from our listeners. Please forward episode links to family, friends and colleagues. And you are welcome to repost links from the podcast to your social media accounts. The idea of more eyeballs on more content works for us.
Support our podcast by shopping on Amazon.com. A graphic display at the bottom of the post links to automotive selections of the online retailer. But there's also a search function for anything available directly from the site.
If you shop via this site, we receive a small commission. It helps us continue to produce independent content. The site began in 2004 and includes more than 700 reviews.
The podcast is in its fourth year, and we've had a diverse collection of guests — famous athletes, vintage car collectors, manufacturer CEOs, automotive book authors, industry analysts, a movie stuntman and episodes from auto shows and car auctions.
Please send comments and suggestions for new episodes to James Raia via email: [email protected].
All podcast episodes are archived on theweeklydriver.com/podcast
Every episode is also available on your preferred podcast platform. Several of the more prominent platforms are listed below.
Article Last Updated: December 7, 2022.
About the Author
Latest Posts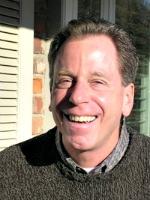 A sports, travel and business journalist for more than 45 years, James has written the new car review column The Weekly Driver since 2004.
In addition to this site, James writes a Sunday automotive column for The San Jose Mercury and East Bay Times in Walnut Creek, Calif., and a monthly auto review column for Gulfshore Business, a magazine in Southwest Florida.
An author and contributor to many newspapers, magazines and online publications, James has co-hosted The Weekly Driver Podcast since 2017.