Podcast: Play in new window | Download (Duration: 24:07 — 33.1MB)
Subscribe: Apple Podcasts | Spotify | More
Easy. Appreciated. Two words and a holiday gift issue solved. Buy automotive books for the enthusiasts on your holiday shopping list.
Bruce Aldrich and I discuss a half-dozen automotive books on episode #160 of The Weekly Driver Podcast.
We've had everal authors on the podcast in the past three years. All share a passion for the automotive industry — Chevrolet to Volkswagen, Jeep to the massive Takata airbag catastrophe.
Here's a synopsis of three of the books we discuss:
* Russell Hayes, like all automotive industry book authors, is passionate about his subject matter. Hayes' interests cover several iconic carmakers, including his latest effort celebrating the 75th and 70th anniversaries of the Volkswagen Beetle and Bus.
Automotive Books: VW to Jeep to Chevrolet
For enthusiasts as interested in vehicles as the author, Hayes' coffee-table sized volume is Volkswagen Beetles and Buses: Smaller and Smarter (Quarto Publishing Group, $40).
As Hayes explains, no carmaker's history is as unique as Volkswagen — its association with the Nazi movement to the Hippie generation.
* Patrick Foster knows as much as anyone about automaker Jeep. With more than 30 years in the automotive industry, Foster is a prolific journalist, particularly when writing about the long history of utilitarian, four-wheel-drive vehicles.
Foster's latest book is Jeep: Eight Decades From Willys to Wrangler (Motorbooks $32.99.) Accompanied by more than 200 photographs, the 192-page paperback is described as "the definitive book on the greatest four-wheel-drive vehicle ever."
Foster details his vast knowledge of Jeep, and he gives an insightful account of the stories behind its design and production. The automaker's well-known World War II presence to current models are all covered.
* Mick Mueller has written and another authoritative book on the history of the Corvette. The Complete Book of Corvette, a coffee table-sized volume detailing the first seven generations of "America's Sports Car" (Quarto Publishing Group, $55), continues Mike Mueller's prolific writing career.
Showcasing more than 60 years of Corvette history, the book was published in cooperation with General Motors. It's illustrated with 500 color and black-and-white photos from GM's exclusive Design and Media Archives.
Development, tech specs and visual prowess of the Corvette lineup are all covered in Mueller's second book on the iconic sports car.
Bruce and I also discuss several other books, from a fascinating look at a junkyard of cars in Los Angeles to an expert who details the tragedy of the airbag crisis.
The Weekly Driver Podcast encourages and appreciates feedback from our listeners. Please forward episode links to family, friends and colleagues. And you are welcome to repost links from the podcast to your social media accounts. The idea of more eyeballs on more content works for us.
Support our podcast by shopping on Amazon.com. A graphic display at the bottom of the post links to automotive selections of the online retailer. But there's also a search function for anything available directly from the site.
If you shop via this site, we receive a small commission. It helps us continue to produce independent content. The site began in 2004 and includes more than 700 reviews.
The podcast is in its third year, and we've had a diverse collection of guests — famous athletes, vintage car collectors, manufacturer CEOs, automotive book authors, industry analysts, a movie stuntman and episodes from auto shows and car auctions.
Please send comments and suggestions for new episodes to James Raia via email: [email protected].
All podcast episodes are archived on theweeklydriver.com/podcast
Every episode is also available on your preferred podcast platform. Several of the more prominent platforms are listed below.
Article Last Updated: December 1, 2020.
About the Author
Latest Posts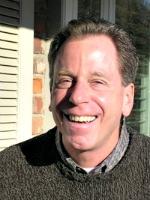 A sports, travel and business journalist for more than 45 years, James has written the new car review column The Weekly Driver since 2004.
In addition to this site, James writes a Sunday automotive column for The San Jose Mercury and East Bay Times in Walnut Creek, Calif., and a monthly auto review column for Gulfshore Business, a magazine in Southwest Florida.
An author and contributor to many newspapers, magazines and online publications, James has co-hosted The Weekly Driver Podcast since 2017.