Podcast: Play in new window | Download (Duration: 29:06 — 40.0MB)
Subscribe: Google Podcasts | Email | RSS
It's a family affair. Several relatives have been or are in the field and now for nearly a decade, Melanie Musson has cultivated her expertise in the car insurance industry.
With Halloween and the winter on the horizon, Musson, a published car insurance expert with CarInsuranceComparison.com, is our guest this week on The Weekly Driver Podcast.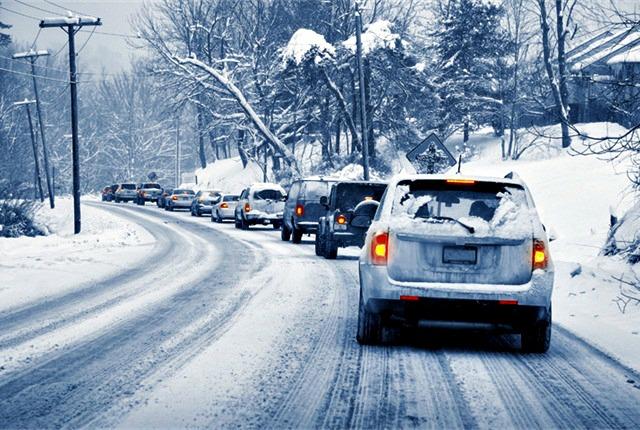 Co-hosts Bruce Aldrich and James Raia talk with Musson about the importance for drivers and pedestrians to remain acutely vigilant during the time of the year when nightfall occurs earlier.
Musson provides expertise in many areas of car insurance, notably the increased accidents and other concerns during winter driving.
Statistics tell the story:
• Seventy percent of drivers who live in regions of the United States that receive five inches or more of snowfall a year should start preparing for adverse winter road conditions;
• Winter road maintenance accounts for nearly 25 percent of most states' DOT budgets.
• More than four fatal crashes annually for every a million drivers occur due to snow or sleet.
• Nearly 55,000 people are injured annually in traffic accidents due to snow or sleet.
• Snow, ice and fog account for 544 million hours of traffic delays per year.
• Snowy, slushy, and icy pavement cause more than 1,300 traffic deaths each year.
Considering the staggering numbers, Musson details why should we focus on winter driving statistics,
how winter driving conditions affect car insurance and how drivers can improve their safety in adverse road conditions and avoid needing roadside assistance.
Proper equipment and well-maintained vehicles, including car batteries greatly improve safety during winter driving. Make certain tires are properly inflated. Replace windshield wipers. Make sure engine fluids are the right consistency for the season and at the proper levels. Catastrophe can be avoided.
For additional information,  CarInsuranceComparison.com has a comprehensive list of 25 winter driving statistics.
The Weekly Driver Podcast encourages and appreciates feedback from our listeners. Please forward episode links to family, friends and colleagues. And you are welcome to repost links from the podcast to your social media accounts. The idea of more eyeballs on more content works for us.
Support our podcast by shopping on Amazon.com. A graphic display at the bottom of the post links to automotive selections of the online retailer. But there's also a search function for anything available directly from the site.
If you shop via this site, we receive a small commission. It helps us continue to produce independent content. The site began in 2004 and includes more than 700 reviews.
The podcast is in its fourth year, and we've had a diverse collection of guests — famous athletes, vintage car collectors, manufacturer CEOs, automotive book authors, industry analysts, a movie stuntman and episodes from auto shows and car auctions.
Please send comments and suggestions for new episodes to James Raia via email: [email protected].
All podcast episodes are archived on theweeklydriver.com/podcast
Every episode is also available on your preferred podcast platform. Several of the more prominent platforms are listed below.