Podcast: Play in new window | Download (Duration: 32:34 — 44.7MB)
Subscribe: Apple Podcasts | Spotify | More
Bruce Meyer loves 1932 Fords. He owns 10. It may seem excessive unless you're a founding member of the Petersen Auto Museum in Los Angeles and it just unveiled an exhibition honoring the 90th anniversary of the vehicles and their iconic legacy as hot rods.
Meyer, 90, founding chairman of the museum, is our guest this week on The Weekly Driver Podcast. Co-hosts Bruce Aldrich and James Raia discuss with Meyer the country's most well-known museum and its celebration of the cars often known by their moniker, "Deuce."
The exhibit began earlier in June with a celebration and honor given to Billy Gibbons, the lead guitarist and primary vocalist of the rock band ZZ Top. Gibbons is also a Deuce enthusiast as well as a collector of other vintage cars of the era. Four of the band's videos include a 1933 Ford Coupe.
"My family didn't have a lot of money and my grandparents couldn't afford a car," said Meyer. "In my family, cars were the biggest waste of time and resources.
"But I was born loving cars. I have been a car guy my entire life; my family just couldn't understand it. They told me to get off of it and go get a job."
According to the Petersen Auto Museum exhibit information, nearly 275,000 of the cars were sold despite debuting in one of the worst years of the Great Depression. The 1932 Ford's popularity was largely connected to its V8 engine and modest price.
Petersen Auto Museum: Beach Boys' Influence
The car's popularity further expanded when the Beach Boys released Little Deuce Coupe, the band's fourth album, in 1963. The lead single had the same name.
The Petersen Auto Museum exhibit, Ford Fever: The Deuce Turns 90, is Meyer's joy. It includes the McGee Roadster, Flathead Roadster, Victoria Sedan and many other Deuce examples.
"This is a big deal," said Meyer of the exhibit. "The '32 Ford, in my world, is really the genesis of hot rodding. That's the one that matters to me. We have a fabulous display."
Please join Bruce and me for episode #230 of the podcast as we embrace Meyer's expertise about his collection and the legacy of the Petersen Auto Museum.
The Weekly Driver Podcast encourages and appreciates feedback from our listeners. Please forward episode links to family, friends and colleagues. And you are welcome to repost links from the podcast to your social media accounts. The idea of more eyeballs on more content works for us.
Support our podcast by shopping on Amazon.com. A graphic display at the bottom of the post links to automotive selections of the online retailer. But there's also a search function for anything available directly from the site.
If you shop via this site, we receive a small commission. It helps us continue to produce independent content. The site began in 2004 and includes more than 700 reviews.
The podcast is in its fourth year, and we've had a diverse collection of guests — famous athletes, vintage car collectors, manufacturer CEOs, automotive book authors, industry analysts, a movie stuntman and episodes from auto shows and car auctions.
Please send comments and suggestions for new episodes to James Raia via email: [email protected].
All podcast episodes are archived on theweeklydriver.com/podcast
Every episode is also available on your preferred podcast platform. Several of the more prominent platforms are listed below.
RELATED CONTENT
#228 Newport Auto Museum Artist David Glover
#168 Hersey World Class Auto Museum Reopens
#151 Interstate 80 Auto Museum Honors Military History
Article Last Updated: June 15, 2022.
About the Author
Latest Posts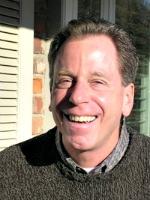 A sports, travel and business journalist for more than 45 years, James has written the new car review column The Weekly Driver since 2004.
In addition to this site, James writes a Sunday automotive column for The San Jose Mercury and East Bay Times in Walnut Creek, Calif., and a monthly auto review column for Gulfshore Business, a magazine in Southwest Florida.
An author and contributor to many newspapers, magazines and online publications, James has co-hosted The Weekly Driver Podcast since 2017.