Podcast: Play in new window | Download (Duration: 32:52 — 45.1MB)
Subscribe: Apple Podcasts | Spotify | More
David Lloyd Glover, a former newspaper illustrator who has worked as a full-time artist since 1969, created the auto museum artwork in the showrooms of vehicles and architecture in the Newport Car Museum.
A week after Gunther Buerman, visionary and founder of the museum was our guest on The Weekly Driver Podcast, Lloyd Glover joined the podcast to discuss his collaborations with the auto museum.
A long-time vintage car collector, Lloyd Glover works often with translucent watercolors using the classic British technique. His work has been featured in numerous galleries in the United States and internationally. He works in a studio in Pacific Palisades in Southern California overlooking Malibu Beach.
With the museum's specialty of mixing automobiles with architecture and art, Lloyd Glover was the ideal artist to add his creativity as a complement to the 85 vehicles on display.
Auto museum in Rhode Island features cars and art
Co-host Bruce Aldrich is on vacation this week, so I interview the artist about his long career, his interest in vintage cars and his work with the Newport Car Museum.
"People who love automotive art generally are people who can't afford the real thing," says Lloyd Glover. "The car I have created as a piece of art, say it's a Cobra or a Ferrari, or whatever, it's certainly out of everyone's grasp, especially these days."
Often described as a "vivid impressionist painter," Lloyd Glover's work at the auto museum helps better tell the story of eight decades of automotive design and history.
"I started being a car nut back in the 1960s," he says. "In those days, a decent sports car was actually very affordable. I started collecting when I was very young. I got in with another collector friend of mine who happened to have a full auto shop, so that helped.
Auto Museum: What was once cheap, now isn't
"We would buy sports cars inexpensively, which would include Mustangs and Chevelles, cars that were performance cars and muscle cars. They were inexpensive in those days; they are not anymore."
Lloyd Glover, who was contacted by Buerman, is known for his oversized works, some as large as 10' X 20'. Additional examples at the Newport Car Museum, include the Fin Car Gallery's "Marilyn (Monroe) and Joe (DiMaggio)" placed behind a bright-red 1959 Cadillac Series 62 Convertible located in the Corvette Gallery's powerful C6-R in race mode."
Please join me for an entertaining podcast episode as the renowned artist details his art career, including one of his combined passions of automobiles and automotive art offered in the famous auto museum located just outside of Newport, R.I.
The Weekly Driver Podcast encourages and appreciates feedback from our listeners. Please forward episode links to family, friends and colleagues. And you are welcome to repost links from the podcast to your social media accounts. The idea of more eyeballs on more content works for us.
Auto Museum: The Weekly Driver podcast now 4 1/2
Support our podcast by shopping on Amazon.com. A graphic display at the bottom of the post links to automotive selections of the online retailer. But there's also a search function for anything available directly from the site.
If you shop via this site, we receive a small commission. It helps us continue to produce independent content. The site began in 2004 and includes more than 700 reviews.
The podcast is in its fourth year, and we've had a diverse collection of guests — famous athletes, vintage car collectors, manufacturer CEOs, automotive book authors, industry analysts, a movie stuntman and episodes from auto shows and car auctions.
Please send comments and suggestions for new episodes to James Raia via email: [email protected].
All podcast episodes are archived on theweeklydriver.com/podcast
Every episode is also available on your preferred podcast platform. Several of the more prominent platforms are listed below.
Amazon.com
iheartradio
Spotify
Article Last Updated: May 30, 2022.
About the Author
Latest Posts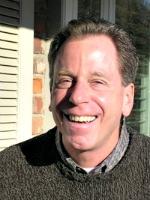 A sports, travel and business journalist for more than 45 years, James has written the new car review column The Weekly Driver since 2004.
In addition to this site, James writes a Sunday automotive column for The San Jose Mercury and East Bay Times in Walnut Creek, Calif., and a monthly auto review column for Gulfshore Business, a magazine in Southwest Florida.
An author and contributor to many newspapers, magazines and online publications, James has co-hosted The Weekly Driver Podcast since 2017.