Podcast: Play in new window | Download (Duration: 30:28 — 41.8MB)
Subscribe: Apple Podcasts | Spotify | More
Three mainstream automobile manufacturers, Honda, Hyundai and Toyota, sell and lease hydrogen vehicles. The Clarity (Honda) and Mirai (Toyota) are sedans; the Nexo (Hyundai) is a sport utility vehicle.
Combined, the three vehicles compromise a small fraction of the automotive industry and are overwhelmingly in California.
Ben Xiong, the Communications Specialist at California Fuel Cell Partnership (CaFCP) in West Sacramento, California, discusses the hydrogen vehicle industry on this week's episode of The Weekly Driver Podcast.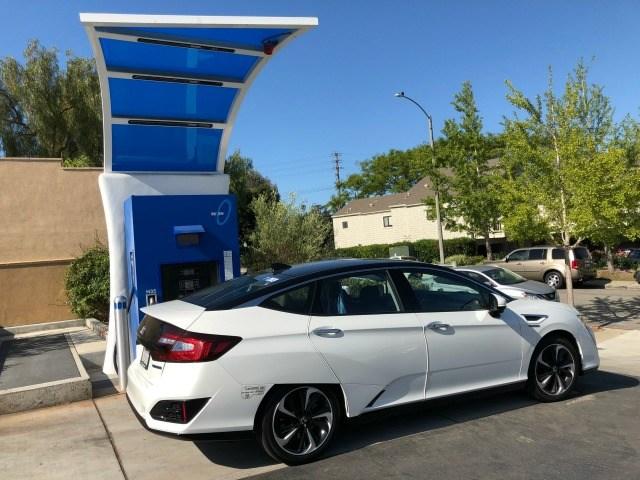 Co-hosts Bruce Aldrich and James Raia report on the progress of the hydrogen car and truck industry, the public's perception of hydrogen fuel and the availability of hydrogen refueling stations.
"My main passion, really, is reacting with people via public website and social media about the industry," said Xiong, who has been working with the CaFCP for 15 years. "Right now there are 45 locations in California that are open for retail (public) use in California," said Xiong. "They are primarily focused in Southern and Northern California and we do have one in the central valley at Harris Ranch (Coalinga)."
Hydrogen Cars Have Perks
Founded in 1999, the California Fuel Cell Partnership is an industry/government collaboration aimed at expanding the market for fuel cell electric vehicles powered by hydrogen to help create a cleaner, more energy-diverse future with no-compromises zero-emission vehicles.
While unheralded and limited, Xiong explains his industry's beliefs in fuel-cell vehicles and the monetary perks of buying or leasing a hydrogen vehicle.
Please join us for an interview with a hydrogen fuel industry proponent.
Beyond our podcast, please visit www.cafcp.org for hydrogen vehicle specifications, a map of fueling stations in California and a host of articles about the industry.
The Weekly Driver Podcast encourages and appreciates feedback from our listeners. Please forward episode links to family, friends and colleagues. And you are welcome to repost links from the podcast to your social media accounts. The idea of more eyeballs on more content works for us.
Support our podcast by shopping on Amazon.com. A graphic display at the bottom of the post links to automotive selections of the online retailer. But there's also a search function for anything available directly from the site.
If you shop via this site, we receive a small commission. It helps us continue to produce independent content. The site began in 2004 and includes more than 700 reviews.
The podcast is in its third year, and we've had a diverse collection of guests — famous athletes, vintage car collectors, manufacturer CEOs, automotive book authors, industry analysts, a movie stuntman and episodes from auto shows and car auctions.
Please send comments and suggestions for new episodes to James Raia via email: [email protected].
All podcast episodes are archived on theweeklydriver.com/podcast
Every episode is also available on your preferred podcast platform. Several of the more prominent platforms are listed below.
RELATED CONTENT
2017 Honda Clarity Fuel Cell: Hydrogen Travel Made Worthy
Toyota Mirai: 312-Mile Range Hydrogen Car debuts in 2016
Article Last Updated: May 3, 2021.
About the Author
Latest Posts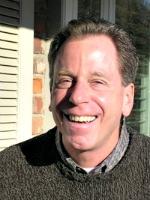 A sports, travel and business journalist for more than 45 years, James has written the new car review column The Weekly Driver since 2004.
In addition to this site, James writes a Sunday automotive column for The San Jose Mercury and East Bay Times in Walnut Creek, Calif., and a monthly auto review column for Gulfshore Business, a magazine in Southwest Florida.
An author and contributor to many newspapers, magazines and online publications, James has co-hosted The Weekly Driver Podcast since 2017.