Gordon Murray isn't employed as a mathematician or bariatrician. But no one in the automotive industry knows more about numbers and weight and how to make more less and less more.
If less weight means more car, Murray will re-design the aluminum brake and clutch pedals and titanium gas pedal in his newest vehicle, the 2021 GMA T.50, with lattice artwork. It reduces the weight of a solid pedal design by 10.5 ounces.
The T.50 name reflects more is less on several levels. The recently revealed supercar is the 50th road or racing vehicle Murray has designed. It celebrates the legendary South African-born British craftsman's 50th year as a car designer.
Nearly 30 years ago, Murray develop the lightweight and compact McLaren F1, his last supercar. It was powered by a 6.1-liter BMW V-12 engine that produced 618 power. The driver sat in the middle of a three-passenger cabin. It was the most responsive and fastest street-legal supercar built and revolutionized the prestigious racing series.
Gordon Murray: 50 years, 50 cars
Murray is now age 74 and the T.50 has been promoted by its creator as a career achievement. Fifty cars years is a good place to call it a career.
RELATED CONTENT
2021 Lamborghini Huracan defines super confidence
Tesla Cybertruck: Build me one big and bright in Texas
Manufacturer spotlight: McLaren, the elegant supercar
Numbers and weights, simplicity of design and the bespoke creation of only 100 vehicles road vehicles all part of the equation that means the T.50 will cost about $3 million. What does a buyer get? It's as if it doesn't matter. It's a Murray-designed vehicle, striking by their absence of interior and interior excess, and his flock wants one. More than 70 have been sold sight unseen. When the cars become available in 2022, each purchaser will be able to meet Murray to collaborate on the engineering artwork to the customer's wishes.
"Just 100 customers will share my vision, a car created to improve on the F1 formula in every conceivable way," Murray says about his creation. "With 30 years of technological and systems advancement, now, the time is right to design the greatest analog driver's car. I believe no other company could deliver what we will bring to market in 2022, producing this British supercar will be my proudest moment."
The GMA T.50 will be propelled by a Cosworth 3.9 liter, 654 horsepower V12 with a maximum of 12,100 rpm. It weighs 2,174 pounds and its unannounced 0-to-60 miles per hour speed will impress.
Like in a McLaren, the driver will sit in the front center, with passenger seats to the left and right and positioned slightly farther back. Complicated, hard-to-maneuver steering wheel buttons are gone in favor of metal rotary switches on pods on either side of an instrument panel dominated by a large, centrally-mounted analog tachometer. The simple exterior is dominated by dihedral doors a massive center-mounted rear fan.
"I have to say, nothing on the car is rubbish," Murray says. "Everything on the car does something."
One definition of less is more is that simplicity and clarity lead to good design. Welcome the 2021 GMA T.50.
James Raia, a syndicated columnist in Sacramento, California, publishes a free weekly automotive podcast and electronic newsletter. Sign-ups are available on his website, www.theweeklydriver.com. He can be reached via email: [email protected].
FACTS & FIGURES: 2021 Gordon Murray Automotive T.50
Acceleration: 0-60 mph, 2.3 seconds (estimated).
Airbags: 8.
Fuel economy: 15 mpg, city; 20 mpg, hwy.
Horsepower: 654.
Manufacturer's Suggested Retail Price (estimate): $3.08 million.
Manufacturer's Web site: www.gordonmurrayautomotive.com
Price As Tested: Unavailable.
Warranty: Unavailable.
Article Last Updated: September 9, 2020.
About the Author
Latest Posts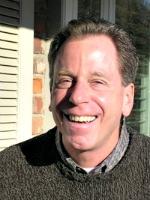 A sports, travel and business journalist for more than 45 years, James has written the new car review column The Weekly Driver since 2004.
In addition to this site, James writes a Sunday automotive column for The San Jose Mercury and East Bay Times in Walnut Creek, Calif., and a monthly auto review column for Gulfshore Business, a magazine in Southwest Florida.
An author and contributor to many newspapers, magazines and online publications, James has co-hosted The Weekly Driver Podcast since 2017.