The Lamborghini Huracán powers along in the niche supercar market as well as any automotive beast. The Italian carmaker celebrated its 50th anniversary six years ago and it continues to expand its diverse lineup.
The manufacturer's reputation is defined by performance, craftsmanship and tradition. Yet, Lamborghini has found another reason to boast as loudly as its car engines roar. The carmaker sold 8,205 vehicles globally last year, 60 percent of which were the Urus, the brand's three-year-old sport utility vehicle.
Some supercar enthusiasts may still have strong opinions against the introduction of SUV supercars. But Lamborghini would be unwise not to focus on the auto industry's most popular segment. The Urus reigns as the world's fastest SUV. Fast is good for supercar fans.
But Lamborghini hasn't forgotten. It knows supercar purists want to experience the wide-bodied sports car with neck-whipping acceleration, precise steering and composed demeanor.
The 2021 Lamborghini Huracán defines supercar
Which quickly brings into focus the 2021 Lamborghini Huracán EVO RWD. It's a rear-wheel-drive version of the celebrated Huracán EVO, also with a new edition for 2021. The siblings are described by the manufacturer as "visceral driving machines."
Supercars described as "entry-level" doesn't seem proper. But the Huracán is Lamborghini's baby, its least the expensive model for around $200,000. It's small for its stature, measuring about five inches shorter than a Honda Civic. If the seats are properly adjusted, 6-foot-tall adults can ride comfortably.
The Huracán EVO RWD has a naturally aspirated 5.2-liter V10 engine. The mid-engine wonder is rated with 631 horsepower, a top speed of 201 miles per hour and a 0-to-60 miles-per-hour performance in 3.3 seconds. It has Strada (daily driving), Sport (more fun street driving) and Corsa (track) modes. Both Huracán models have seven-speed, dual-clutch automatic transmissions. The new body is complemented with Pirelli P Zero tires and 19-inch Kari rims.
A push-button shifter, keen toggle switches, bisected supportive seats and optional levels of high-quality leather or Alcantara highlight the interior. Larger front air intakes with inside vertical fins are new. The interior also features Lamborghini's advanced Dinamica Veicolo Integrata infotainment system, with an 8.4-inch touchscreen interface. Apple CarPlay compatibility and Siri-controlled voice recognition are included. Storage space is minimal, including a front trunk for a small load.
The Huracán EVO RWD is characterized by a sculpted, purposeful persona, complemented by a new front splitter and vertical fins within the larger, framed front air intakes. The rear bumper in high gloss black incorporates a new diffuser unique to the Huracán EVO RWD.
"The Huracán EVO rear-wheel-drive puts the car in the driver's hands: the driving experience is delivered by the hardware," says Stefano Domenicali, Chairman and Chief Executive Officer of Automobili Lamborghini. "This car reminds the driver of Lamborghini's pure engineering origins: the driver is at the center of the Huracán EVO RWD's performance, with unfiltered feedback and an emotive and more engaging driving experience controlled by the pilot.
"The Huracán EVO RWD performance relies on the harmony between man and machine: driving skills and the Huracán EVO's RWD mechanics deliver perfectly balanced dynamics, physical feedback and pu
re performance."
Just in case there's any doubt a Lamborghini is nearby via its signature engine growl, there won't be any visual uncertainty. Lamborghini doesn't do subtle exteriors. New and only available on the two new Huracán models is a spirited yellow called Giallo Belenus. You'll know it's coming.
Like all Lamborghini models, the Huracán has always defined supercar confidence. Just more so now.
FACTS & FIGURES: 2021 Huracán EVO RWD
Acceleration: 0-60 mph, 3.3 seconds.
Airbags: 4.
Fuel economy: 13 mpg, city; 18 mpg, hwy.
Horsepower: 631.
Manufacturer's Suggested Retail Price: $208,571.
Manufacturer's Web site: www.lamborghini.com.
Price As Tested: Not available.
Warranty: Bumper to bumper, 3 years/unlimited miles; Powertrain, 3 years/unlimited miles; Corrosion, 12 years/unlimited miles; Roadside Assistance, 3 years/unlimited miles.
Article Last Updated: July 4, 2020.
About the Author
Latest Posts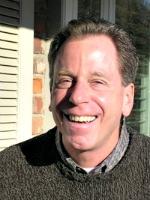 A sports, travel and business journalist for more than 45 years, James has written the new car review column The Weekly Driver since 2004.
In addition to this site, James writes a Sunday automotive column for The San Jose Mercury and East Bay Times in Walnut Creek, Calif., and a monthly auto review column for Gulfshore Business, a magazine in Southwest Florida.
An author and contributor to many newspapers, magazines and online publications, James has co-hosted The Weekly Driver Podcast since 2017.