During a recent visit to the Toyota Motor Manufacturing Texas (TMMTX), the 2.2-million square foot, 2,000-acre facility 17 miles south of downtown San Antonio, my notion of the workplace environment of automobile manufacturing plants was shattered.
The sweatshop image I've viewed in movies and read about in tragic examples of worker exploitation was replaced by modern, efficient, environmentally savvy city of state-of-the art technology. It's a factory where machines and humans co-exist in a healthy, constantly moving indoor environment.
Toyota calls the plant where about 200,000 Toyota Tacoma and Tundra trucks are manufactured per year a campus. It's an appropriate moniker. The facility has 7,200 employees, the majority of whom rotate day and night shifts in two-week intervals. Employees are trained in multiple jobs to avoid the monotony of assembly lines. There's a progressive work environment: On-site childcare is offered and 10-minute breaks are required every two hours. Employees are also required to exercise, much of it to strengthen range-of-motion skills.
Construction of the facility began in 2003, with truck production starting in late 2006. A truck rolls off the line every 60 seconds, and the plant is working at 120 percent capacity.
Toyota sponsored a media trip to view the facility, much of which took us on a slow-moving electric tram. It meandered along spotless, shiny floors and through an intricate highway of paths. The route often paralleled workers adding panels, powering in bolts, attaching cushions, painting and checking systems in truck frames passing along the assembly line. For the complicated nature of building trucks, the facility was surprisingly quiet.
Toyota, of course, is media smart. Its staff was gracious and on its best behavior. Regardless, the tour was impressive and it's available for anyone, engine savvy or not, who's interested in how a truck made.
Toyota had the No. 1 (Camry) and No. 2 (Corolla) selling cars in the United Sates in 2015 and the No. 5 (Tacoma) and No. 6 (Tundra) top-selling trucks. Toyota has also recalled millions of vehicles in recent years. But the Toyota factory provided a positive impression of the manufacturer, and plenty of construction visuals why the company's vehicles sell so well. The long-tenured recalls seemed (at least for a few hours) like a non-issue.
For the first time, Toyota officials allowed visiting journalists to experience the specialized painting area. We were required to wear white jumpsuits in addition to the specialty steel-toed shoes and safety helmets previously issued.
As our instructor detailed, robots paint much of the new vehicles, but in hard-to-reach and intricate areas humans apply the paint. The instructor detailed workers in the painting areas are required achieve a 90 percent score in training. It involves a steady hand and concentration to apply the paint evenly.
(The instructor achieved 89 percent in his test. I failed miserably, scoring 35 percent with the laser-pointed paint sprayer. My hand wasn't steady, I overshot the margins on the test mural, and my consistency was poor. Another journalist scored 77 percent, the highest in our group of about 20.)
In another participatory demonstration that accentuated the overt emphasis on safety, an instructor showed us the importance of workplace cleanliness. Each volunteer who participated in a two-part test placed a hand on a test plate and did so again on an adjacent square after wiping their hand on their face. Perfumes, after shave lotion, deodorants, etc., often include ingredients not allowed in the work environment and their presence appeared on the test plat via the term "cratering" The tests are given twice daily and employees who don't pass are requited to bathe prior to working.
During the tram ride, the driver stopped at every intersection, sounded a horn, indicated his pending turn with a hand signal and made eye or hand contact with other equipment operators, employees walking to projects, supervisors on patrol, delivery staff, etc. Walkway overhangs and restricted areas were all marked clearly. Omnipresent monitors provided details of work stations and areas in which problems in the work flow occurred. Our guide detailed the plant's reuse of 1.2 million gallons of water daily and it trash-recycling efforts.
A few months ago, Toyota acquired the best possible testimonial to its trucks — a million-mile Tundra.
It's a 2007 Toyota Tundra that rests as a greeting monolith to plant visitors. Toyota bought the truck from its original owner, who drove it about 125,000 per year for nine years. The odometer remained at 999,999 but it surpassed the one million mark plateau by a few hundred miles.
Victor Sheppard owns several Toyota trucks, but the manufacturer made him a sweet detail. He was given a 2016 Toyota Tundra Double Cab Limited for the enduring older Tundra he bought new for $26,850. Its current value is about $8,000.
The 2007 Tundra has plenty of compelling statistics and it's a logical and impressive to way to promote Toyota trucks. But the 10-year-old model will soon be shipped to Michigan and torn apart for study and future product development.
Complimentary TMMTX tours are conducted Monday through Friday at 9 a.m., noon and 1:30 p.m. at the TMMTX Visitor & Education Center, 1 Lone Star Pass, Building 47, San Antonio, Texas, 78264-3413.
Tours last approximately 1 1/2 hours, and reservations are required and available by calling the Visitor Center, Tel. 210-263-4002 or via the reservation form on the facility's website, via this link: TMMTX TOUR
Article Last Updated: August 11, 2016.
About the Author
Latest Posts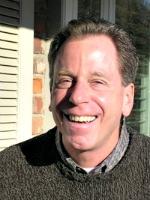 A sports, travel and business journalist for more than 45 years, James has written the new car review column The Weekly Driver since 2004.
In addition to this site, James writes a Sunday automotive column for The San Jose Mercury and East Bay Times in Walnut Creek, Calif., and a monthly auto review column for Gulfshore Business, a magazine in Southwest Florida.
An author and contributor to many newspapers, magazines and online publications, James has co-hosted The Weekly Driver Podcast since 2017.