Suzuki, following Volkswagen and Chevrolet, has premiered its Super Bowl commercial well in advance of the Feb. 5 football game that also serves as television's most expensive day of commericals. The one-minute Suzuki commercial, like Volkswagen's, features dogs, and it's entitled "Sled."
The ad, which emphasizes the premium features and unique all-wheel-drive prowess of the 2012 Kizashi sport sedan, marks the second consecutive year Suzuki will advertise during the Super Bowl.
In 2011, the brand featured its popular "Wicked Weather" spot during the big game.
Volkswagen recently coninuted in Stars Wars theme commericals, this time with dogs barking the famous movie's theme song.
Developed by El Segundo, Calif.-based advertising agency Siltanen & Partners Advertising, Suzuki's "Sled" television spot illustrates the "exhilaration one can receive from upgrading their ordinary daily driver with a more entertaining mode of transportation," according to Suzuki's press release.
In the commercial, the a driver trades in his dog-powered snow sled for a 2012 Suzuki Kizashi.
Set in an isolated mountain location, "Sled" opens with an early morning scene where an Eskimo and his dog sled team ride off into the horizon.
As the landscape changes from morning to evening, the quiet still of the frozen tundra gives way to vibrations and a hint of something new in the distance. A Kizashi – accompanied by a strong hip hop beat – comes driving into view with one of the Huskies' heads sticking out of the front passenger window enjoying its owner's new mode of transport.
The spot then cuts to the interior of the vehicle, revealing the other sled dogs buckled into the back seat and the Eskimo behind the wheel of the Kizashi – all of whom are "digging" the lavish accommodations and warm interior of the car, while bumping their heads and tapping their paws to the song's beat.
The Eskimo pulls up to his igloo and his wife comes out to greet him. With a puzzled look on her face, and in her native Inuit tongue, she asks, "Where's the sled?" The man replies, "I traded it in," (the conversation is subtitled in English).
Suzuki's 2012 Super Bowl spot will air in 60-second and 30-second formats in the company's top retail locations across the U.S. "Sled" will continue to run following the Super Bowl in conjunction with a new Suzuki advertising campaign scheduled to debut in March.
In addition, starting on Super Bowl Sunday, Suzuki will give away BARKCODE® tags to the first 1,000 consumers to register on www.KizashiKicks.com/sled. Each personalized pet identification tag has a scannable 2D code, making it easy for pet owners to be reunited with their four-legged friends when they are lost or even misplaced during a natural disaster.
With each tag that is ordered through the Kizashi Kicks website, BARKCODE, on behalf of Suzuki, will donate three dollars to the American Red Cross1 for disaster relief and preparation to help people and pets.
For additional information on BARKCODE, visit:www.barkcode.com.
https://www.youtube.com/watch?v=7ecIhO7j0XA
Article Last Updated: January 26, 2012.
About the Author
Latest Posts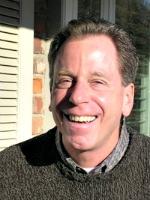 A sports, travel and business journalist for more than 45 years, James has written the new car review column The Weekly Driver since 2004.
In addition to this site, James writes a Sunday automotive column for The San Jose Mercury and East Bay Times in Walnut Creek, Calif., and a monthly auto review column for Gulfshore Business, a magazine in Southwest Florida.
An author and contributor to many newspapers, magazines and online publications, James has co-hosted The Weekly Driver Podcast since 2017.