Bloom Energy, the Silicon Valley start-up, has unveiled its mission to revolutionize the efficient use of fuel resources with its new technology which harnesses chemical reactions to create energy.
The Bloom Energy Server, a generator based around a smart new fuel cell technology, is the company's technological monolith.
Fuel cells rely upon chemical reactions to generate energy rather than fossil fuels, and as such are considered cleaner, more affordable, and more reliable than the traditional energy sources.
Bloom Energy's national public debut after years of secrecy occurred Feb. 22 when the Dr. KR Sridnar, the compmay's principal co-founder and CEO, was featured in a 60 Minutes interview with Lesley Stahl.
The segment generated global response, but conspicuously absent from the interview was any relationship or potential application of the "Bloom Box" to the automotive industry pursuit for cleaner omissions and improved efficiency.
Dr. Sridhar repeated the same enthusiasm in the press conference in San Jose, Calif., he did during his 60 Minutes interview.
The technology has roots in NASA's Mars space program, where Dr. Sridhar, was charged with building technology to help sustain life on Mars. His mandate: Use solar energy and water to produce air to breathe and fuel for transportation.
Sridhar's invention converts air and nearly any fuel source — natural gas to a wide range of biogases — into electricity via a clean electrochemical process, rather than dirty combustion. Even running on a fossil fuel, the systems are approximately 67 percent cleaner than a typical coal-fired power plant, explains Bloom. When powered by a renewable fuel, the company's Energy Server can be 100 percent cleaner.
Each Energy Server consists of thousands of Bloom's fuel cells, flat, solid ceramic squares made from a common sand-like "powder."
Bloom Energy states Bloom Energy Servers, currently in deployment for several Fortune 500 companies, have produced more than 11 million kilowatt hours (kWh) of electricity, with CO2 reductions estimated at 14 million pounds.
John Doerr, a partner at investment firm Kleiner Perkins Caufield & Byers and Bloom Energy board member, said:
"For years, there have been promises of new energy solutions that are clean, distributed, affordable, and reliable; today we learn that Bloom, formerly in stealth, has actually delivered," he said. "Americans want clean, affordable, energy, 24×7 — and all the jobs that go with it. Bloom's boxes are a breakthrough, serving energy, serving demanding customers, and serving our country."
The company's customers include Coca-Cola, Cox, eBay, FedEx, Google, Staples, among others.
New York Mayor Michael Bloomberg, among several prominent supports of Bloom Energy, heavily praised the innovation.
"My first reaction was this was a company guaranteed for greatness," said Bloomberg. "When we look at Bloom Energy we are looking at the future of business, at the future of the economy, at the future of America."
To view new car reviews, videos and other automotive content, visit: dev.theweeklydriver.com.
Article Last Updated: February 24, 2010.
About the Author
Latest Posts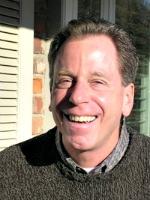 A sports, travel and business journalist for more than 45 years, James has written the new car review column The Weekly Driver since 2004.
In addition to this site, James writes a Sunday automotive column for The San Jose Mercury and East Bay Times in Walnut Creek, Calif., and a monthly auto review column for Gulfshore Business, a magazine in Southwest Florida.
An author and contributor to many newspapers, magazines and online publications, James has co-hosted The Weekly Driver Podcast since 2017.