Podcast: Play in new window | Download (Duration: 33:23 — 67.3MB)
Subscribe: Apple Podcasts | Spotify | More
John Kraman knows the car auction business as well as a broadcaster. He's the senior member of the Mecum Auctions team and the only announcer who's been on all 16 years of the country's largest automobile auctions broadcast. He's our guest this week on The Weekly Driver Podcast.
With broadcast colleagues and varied responsibility crew, co-hosts Bruce Aldrich and James Raia discuss with Kraman the auction's participation Aug. 17-19 in Monterey Auto Week. Mecum is the only daytime auction during what is now nearly a two-week celebration on the Monterey Peninsula of all things automotive.
The Monterey stop on the Mecum Auctions nearly yearlong circuit is the company's smallest in volume. About 600 vehicles are sold in three days. But the Monterey Auction, held at the Hyatt Regency and the adjoining Old Del Monte Golf Course, has the auction's highest average amount per individual sale.
Kraman, a repeat guest who's also a vintage car collector, details how the auction works live and with remote bidding.
A mechanic and pilot, Kraman joins his colleagues with a fast-paced presentation. He knows the pedigrees of all of the vehicles and details each one like it's his favorite.
As always, rarities will be highlighted during the Mecum Auctions. But attainable vehicles are the norm. As in past years, vehicles are auctioned every few minutes. It's the only auction televised live during Monterey Auto Week.
Here are three unique vehicles ready for auction during Mecum Auction's gathering in Monterey:
1948 Packard Super 8 Convertible Victoria. Currently owned and for the past decade by Kareem Abdul-Jabbar, six-time NBA Champion, and the league's only six-time MVP. The Packard was one of 4,750 built for 1948;
1963 Shelby 289 Cobra Roadster. Thought to be the 100th production car, per serial number, following the initial prototype car. Billed to Shelby American on March 13, 1963;
1966 Chevrolet Corvette Race Car. The only 1966 Corvette campaigned by Alan Green Chevrolet and raced by Gary Gove in SCCA AP Class competition.
For more information on Mecum Auctions Monterey 2023 and all other Mecum auctions, visit Mecum.com. Mecum's website is updated daily with the latest consignments and includes detailed descriptions and photographs of the vehicles to be offered. For schedule information, to consign a vehicle or to register as a bidder for this and all Mecum events, visit Mecum.com, or call (262) 275-5050 for more information.
Auction Schedule: The Daytime Auction: Mecum Monterey 2023, Aug. 17-19, 2023
Hyatt Regency Monterey Hotel and Spa – Del Monte Golf Course
1 Old Golf Course Rd.
Monterey, CA 93940
Bidder Registration: Options for in-person, telephone and internet bidding start at $100
Admission: $20 in advance online, and $30 at the door and online after Aug. 16—per person, per day; children 12 and younger receive complimentary admission
Preview: Gates open daily at 8 a.m.
Auction: Vehicles begin at 10 a.m. on Thursday, Aug. 17, and at 9 a.m. on Friday, Aug. 18 and Saturday, Aug. 19
TV: Friday, Aug. 18 from 10 a.m.-2 p.m. (Live) on MotorTrendTV and MotorTrend+ and from 2-6 p.m. (Re-Air) on MotorTrendTV; Saturday, Aug. 19 from 10 a.m.-2 p.m. (Live) on MotorTrendTV and MotorTrend+, from 10 a.m.-noon (Live) on Discovery and from 2-6 p.m. (Re-Air) on MotorTrendTV. (All timed PDT)
MECUM AUCTIONS PREVIOUSLY ON THE WEEKLY DRIVER PODCAST
#188 Broadcaster John Kraman Talks Mecum Auctions
#95 Mecum Auctions Defines Fun in Monterey
The Weekly Driver Podcast encourages and appreciates feedback from our listeners. Please forward episode links to family, friends and colleagues. And you are welcome to repost links from the podcast to your social media accounts.
Please send comments and suggestions for new episodes to James Raia via email: [email protected].
Every episode is also available on your preferred podcast platform. All episodes are also archived via the link: www.theweeklydriver.com/twd-podcast.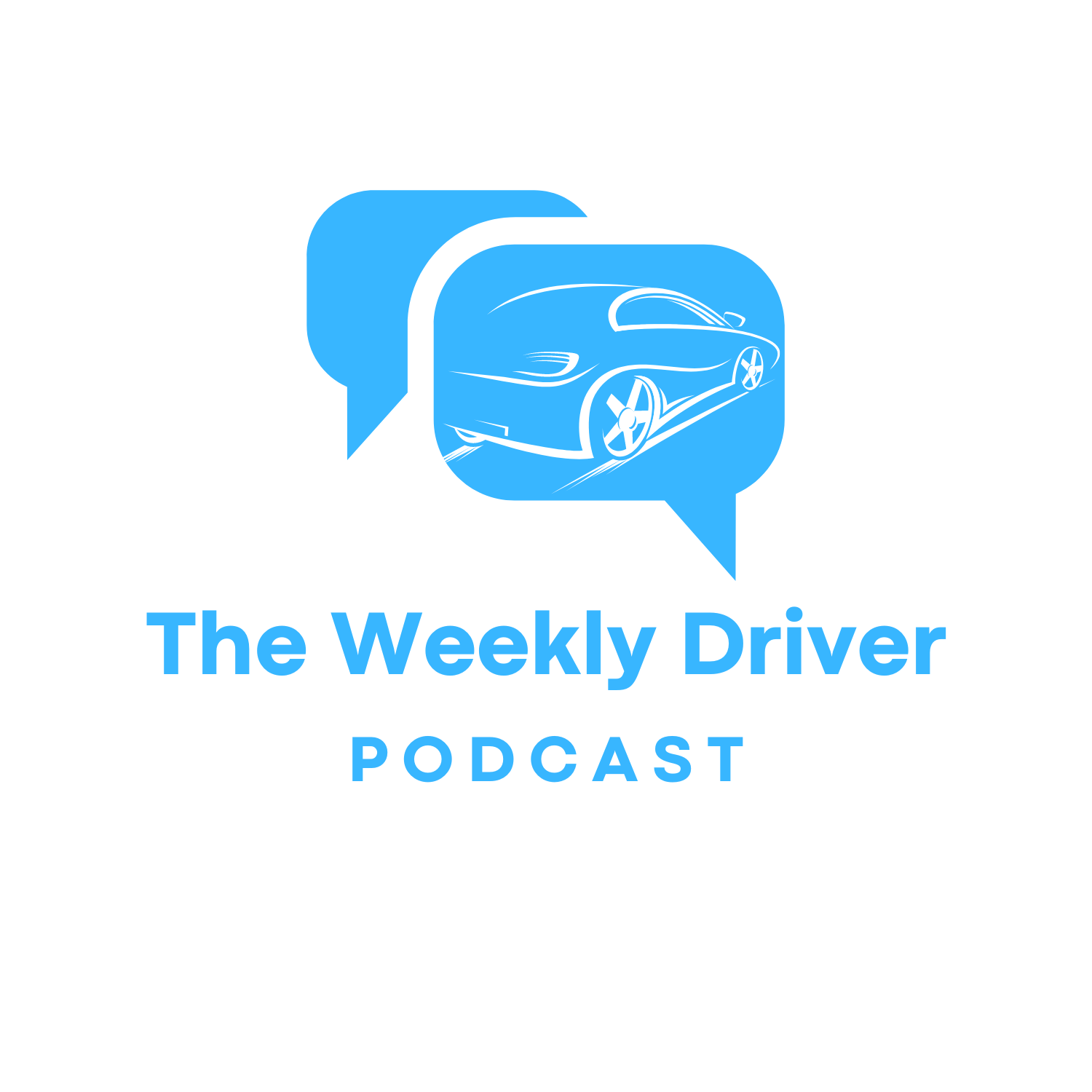 The Weekly Driver Podcast
James Raia and Bruce Aldrich
Hosted by James Raia and Bruce Aldrich, The Weekly Driver Podcast dives deep into the highways and byways of the automotive world. Each week, we put you in the driver's seat, exploring unique, unusual, and often untold stories from across the industry's spectrum.