Podcast: Play in new window | Download (Duration: 41:16 — 56.7MB)
Subscribe: Apple Podcasts | Spotify | More
There's never a dull moment in the automotive industry. Car news never stops. Competition is intense. The emerging electric vehicle market continues to emerge but with its future unknown.
Recalls aren't going away anytime soon. And how consumers buy and sell vehicles is further transitioning from in-person sales to the online marketplace. The COVID-19 pandemic has changed everything.
Overall, the automotive industry, just like most businesses, endured a turbulent 2020.
Car News Abounds
The Weekly Driver reported on much of the car news . . .  recalls to bogus speed records, an iconic sports car's mid-engine revelation to a record sales in the vintage car sales market.
Bruce Aldrich and I discuss on this episode of The Weekly Driver Podcast.
Here are our top news stories from 2020, scattered throughout the calendar year:
DECEMBER 27: ODOMETER FRAUD ON THE RISE
Manipulating odometer readings is a well-known automotive fraud. Government agencies have attempted to curtail the cheating for years, but it's getting worse.
NOVEMBER 23: TAKATA AIRBAG MESS
The Takata airbag fiasco won't go away, and it's not good car news for General Motors, pickup truck and SUVs owners and the bankrupt Japanese company.
NOVEMBER 15: MID-ENGINE CORVETTE C8
The debuts of the 2020 C8 Corvette and its 2021 sibling, both delayed in production by the coronavirus pandemic, feature what Chevy considered for decades — a mid-engine.
NOVEMBER 2: SHELBY SUPERCAR GETS NON-RECORD IN RECORD TIME
Shelby Supercar Tuatara gets non-speed record in record time
The need for speed has resulted in the Shelby Supercar Tuatara crossing a line it hadn't hoped to cross — in a blur of doubt. And, then the non-record was ratified.
SEPTEMBER 24: MICHAEL SCHUMACHER VEGETATIVE
Michael Schumacher, the legendary Formula 1 driver who has been in a coma since a 2013 skiing accident, is in a "vegetative state" and has a minimal possibility of returning.
SEPTEMBER 20: FORD ANNOUNCES FIRST EV TRUCK
With several pickup trucks, including the much-touted all-electric options, competition is increasing. The Ford F-150 still rules, but the manufacturer isn't resting on its success.
SEPTEMBER 6: LA AUTO SHOW POSTPONED
The LA Auto Show is annually held in November, but it's the first major national showcase for new models of cars, trucks and sometimes campers and motorhomes. The show must go on, but it won't be as planned because of Covid-19.
AUGUST 20: FERRARI SETS SECOND SALES RECORD
Is there any more lucrative manufacturer in the vintage car market than Ferrari? Doesn't it seem like it's almost always collectors' top choice?
AUGUST 20: AUCTION BACKFIRE HALTS RARE PORSCHE SALE
What's a $53 million error among friends, collectors and vintage Porsche fanciers?
FEBRUARY 26: GENESIS UPENDS LEXUS IN JD POWER RATINGS
Genesis upends Lexus as most dependable carmaker, says J.D. Power
J.D. Power named the Genesis, the industry's most dependable in the renowned analysts' detailed Dependability Study. The comprehensive study is an overview of owners' repair history of their three-year-old models.
JANUARY 22: SIX MILLION HONDA, TOYOTA MODELS RECALLED
Massive airbag recall includes six million Honda, Toyota models
Another day, another airbag recall. This time, it involves more than six million Honda and Toyota vehicles.
Article Last Updated: January 1, 2021.
About the Author
Latest Posts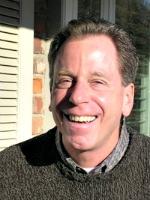 A sports, travel and business journalist for more than 45 years, James has written the new car review column The Weekly Driver since 2004.
In addition to this site, James writes a Sunday automotive column for The San Jose Mercury and East Bay Times in Walnut Creek, Calif., and a monthly auto review column for Gulfshore Business, a magazine in Southwest Florida.
An author and contributor to many newspapers, magazines and online publications, James has co-hosted The Weekly Driver Podcast since 2017.