Using a gas can properly is simple, except for when it isn't. Spilling fuel is never a good thing. Scepter believes it has curtailed potential problems with its SmartControl containers.
Available in one to 14-gallon sizes and in different colors, Scepter makes polyethylene containers equipped with a user-controlled flow valve to direct the amount of fuel being dispensed.
With three other varied items, the containers make good last-minute holiday gifts. They're also ideal canisters in which to add another gift or two for an automotive enthusiast. $16.99 to $230.
www.amazon.com
.
Holiday gifts abound for car enthusiasts
The Scepter containers work as promoted after a brief learning curve. Press the lever with your palm to unlock the child safety feature. Squeeze the large button with the container upright to vent the can. Place the nozzle over the tank and squeeze again to pour the desired amount of fuel. The spout provides a clean, fast, no-spill pour.
The containers store with the spout on, allowing hands, floors, gardens, driveways, clothes and other stuff to remain fuel-spill-free. $16.99 to $230.
* Lightweight, sustainable, bio-degradable and earth-friendly all in one pair of shoes? How does that work? Add arch support, style and comfort and intangible coolness factor and it's a pair of the new hemp-based Alex athleisure shoe from Rackle.
The direct-to-customer company offers sneakers made with a sustainable industrial hemp upper and a tri-density foam sole. It's a perfect lightweight shoe for comfortable driving.
Available in men's and women's sizes and in three colors, the Alex is machine-washable and promoted for year-round use as a recreation shoe. Driving is recreation, right?
Rackle by definition connotes "disruption," which the company markets in sustainability practices. The Alex is designed to "breakdown at an accelerated rate compared to traditional footwear under biologically active landfill conditions."
The shoes are shipped with their shoebox as the mailing container. The box may feel empty when it arrives. The shoes only weigh six ounces and come with two pairs of shoelaces. $89.99.
www.rackleshoes.com
* A wallet holds money, credit cards and identification. Unless it also does a bunch of other things. How about if it includes a serrated and sharpened edge, paracord tensioner, 10 and 15-millimeter hex wrenches, a smartphone stand, nail pryer, ruler and a few additional gizmos?
The first non-leather wallet offered by Dango Products, the T01 Tactical Wallet Spec-Ops edition is for the MacGyver in all of us. The exterior is made from a resilient, flexible, water-resistant, textured and durable material designed to withstand rough usage.
The stealth design is about 4.4-inches wide and 2.6-inches tall. It's less than 1/2-inch thick when six cards, half of its maximum, are tucked in the wallet. A removable multi-tool slide comprises a multitude of functions, including a bottle opener and glass break.
When the multi-tool is removed, the wallet is TSA compliant. It also has a flexible silicone wallet band. Its use? It holds cash. Imagine that. It stores well in a glovebox as a small emergency tool kit. $99.
www.dangoproducts.com
.Disinfectant and Shield is a good last-minute holiday gift for auto buffs.
* The name says it all. Disinfect & Shield is a multiple purpose spray sanitizer. It's 99.9 percent effective against the most common germs. It destroys bacteria and viruses including E.Coli, Enterococcus hirae, P. Aeruginosa, Staphylococcus aureus and Coronavirus.
Compatible with non-bleach disinfectants, Disinfect & Shield is ideal for car interiors and almost every surface. It doesn't degrade or discolor surfaces. It's not harmed by water and it dries quickly.
Available in multiple sizes, the sanitizer forms a "shield" on surfaces and lasts 28 days. $24 (16 ounces). www.disinfectantandshield.com.
Article Last Updated: December 13, 2020.
About the Author
Latest Posts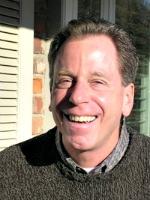 A sports, travel and business journalist for more than 45 years, James has written the new car review column The Weekly Driver since 2004.
In addition to this site, James writes a Sunday automotive column for The San Jose Mercury and East Bay Times in Walnut Creek, Calif., and a monthly auto review column for Gulfshore Business, a magazine in Southwest Florida.
An author and contributor to many newspapers, magazines and online publications, James has co-hosted The Weekly Driver Podcast since 2017.