Podcast: Play in new window | Download (Duration: 39:49 — 54.7MB)
Subscribe: Apple Podcasts | Spotify | More
Turning age 66 doesn't have the same milestone traditions as ages 40, 50 and 65. But there are connections to the automotive world for me with double six on the horizon, including 50 years of driving.
Driving the iconic Route 66 is a bucket list item for many travelers. I'd like to do that at age 66. And for those who acquired their first driver's license at age 16, a half-century of driving has likely provided plenty of opportunities for reflection.
During the past half-century, the automotive industry has advanced with the acceleration of a Tesla. So my friend and co-host Bruce Aldrich and I decided the time was right. We discuss our respective pending 50 years of driving on Episode #157 of The Weekly Driver Podcast.
Elon Musk, the creator and eccentric owner of Tesla, has changed the automotive world with a quantum leap into the future of electric vehicles. How has the supercar changed the industry and its relationship with our world and its failing environment?
Automotive technology has made cars safer with GPS navigation systems, back-up cameras and various driving warnings. But has technology overloaded?
Autonomous driving and flying cars aren't too far in the future. Is it all good or a disaster waiting to happen?
A lot more has also occurred. Consider: anti-lock braking systems (ABS), power steering, automated driving, navigation systems, infotainment centers were all developed in the past 50 years. Manual transmissions, once prominent, are larger gone. Taxis have given way to Uber and Lyft.
Alternative fuels haven't yet grabbed the public. But gas-electric, plug-in hybrid and hydrogen cars and trucks are at least in the public consciousness. Will the technology ever sway the public-at-large?
Fifty years of driving changes skill levels. Drivers develop habits — good and bad. Eventually, good abilities begin to slip.
The latter is discouraging. Bruce and I and surely many others agree: Our reaction times are slower. Peripheral vision isn't as good as it once was. Night driving is increasingly difficult.
50 Years Of Driving: Tickets To Family History
Bruce and I also discuss 50 years of driving in other areas — tickets to accidents, family history to unusual circumstances. It makes for a lively episode.
The Weekly Driver Podcast encourages and appreciates feedback from our listeners. Please forward episode links to family, friends and colleagues. And you are welcome to repost links from the podcast to your social media accounts.
Support our podcast by shopping on Amazon.com. A graphic display at the bottom of the post links to automotive selections of the online retailer. But there's also a search function for anything available directly from the site.
If you shop via this site, we receive a small commission. It helps us continue to produce independent content. The site began in 2004 and includes more than 700 reviews. The podcast is in its third year, and we've had a diverse collection of guests — famous athletes, vintage car collectors, manufacturer CEOs, automotive book authors, industry analysts, a movie stuntman and episodes from auto shows and car auctions.
Please send comments and suggestions for new episodes to James Raia via email: [email protected].
All podcast episodes are archived on theweeklydriver.com/podcast
Every episode is also available on your preferred podcast platform. Several of the more prominent platforms are listed below.
RELATED CONTENT
#122, Co-hosts Bruce Aldrich, James Raia talk car stuff
#7, Bruce Aldrich and his 1959 VW Bug
#127, Hey, hey, we're back: COVID-19 halts auto world
Article Last Updated: November 23, 2020.
About the Author
Latest Posts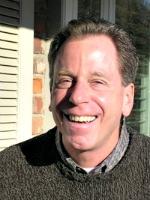 A sports, travel and business journalist for more than 45 years, James has written the new car review column The Weekly Driver since 2004.
In addition to this site, James writes a Sunday automotive column for The San Jose Mercury and East Bay Times in Walnut Creek, Calif., and a monthly auto review column for Gulfshore Business, a magazine in Southwest Florida.
An author and contributor to many newspapers, magazines and online publications, James has co-hosted The Weekly Driver Podcast since 2017.