The 2017 Toyota Prius Prime, a plug-in gas-electric hybrid, is a new addition to the country's largest selling hybrid family. It replaces the Prius Plug-in and it's the most ambitious Prius on the market.
Its exterior design, full of sharp angles and a unique narrow exterior light design in the mainstream automotive industry, removes the stodgy image of previous Prius models.
The Prime is chock-full of technology, most visibly the navigation system and infotainment center. It's an 11.6-inch vertically oriented high-resolution touchscreen, and it dominates the dashboard. It's standard on the Prime Premium ($29,965) and top-line Prime Advanced ($33,965). It's not available on the entry-level Prime Plus ($27,100).
I drove the top-line Advance trim recently for two weeks during the Amgen Tour of California, the country's largest professional bicycle race. I drove from Sacramento to downtown South Lake Tahoe and took a few short round trips to Heavenly Mountain Resort. I returned to Sacramento after three days for the end of the women's race and start of the weeklong men's event.
I then drove four-cylinder, 121-horsepower, four-door sedan from Sacramento to Ontario with one or a two-night stays in several coastal, inland and mountain cities. The reverse trip to Sacramento was a full day's trek, about 550 miles, with short side trips to Carpinteria and Buellton.
The Prime's touchscreen system includes a suite of phone apps and easy-to-read map instructions. The touchscreen resembles an iPad. Among other functions, users can customize the recharging pad, monitor energy consumption and control climate control, cool or warm, before driving the car.
My first day took me 103 miles from Sacramento to South Lake Tahoe. With afternoon traffic and a half-hour stop for lunch, the trip took 3 hours and 5 minutes. The route along Interstate 50 steadily climbed from the Sacramento foothills into the Sierra Nevada. The narrow, winding road included short, steep inclines and peaked at Echo Summit, elevation 7,382 feet. The route then dropped in the Lake Tahoe basin, about 1,000 feet lower.
Read my previous blog posts during the Amgen Tour of California:
2017 Toyota Prius Prime: Into the mountains with ease
2017 Toyota Prius Prime has short shift, not short shrift
2017 Toyota Prius Prime fares well on the long, winding road
2017 Toyota Prius Prime: Cool technology for modern hybrid
2017 Toyota Prius Prime: Fuel efficient, safety galore
While using the all-gas driving mode, the Toyota Prius Prime is rated at 54 miles per gallon. I averaged 45.3 mpg. I often drove the 65 miles per hour speed limit. But I also advanced at lower speeds and in the slow lane when the Prime's engine didn't accelerate as well as other vehicles or when impatient, aggressive drivers bolted past in passing lane sections.
The disappointing gas mileage was short-lived. The 11-day trip covered exactly 1,600 miles and I averaged 56.1 miles per gallon. The trip required slightly more than 28 gallons of unleaded 87 octane fuel. I drove high into the San Gabriel Mountains and on the harried Southern California freeway maze. The JBL navigation system was a welcomed, comforting companion. The female voice gave instructions with more than ample notice.
I often drove with the air conditioner on, periodically on cruise control and often on freeways with the flow of traffic exceeding the speed limit by about five miles per hour. Fuel cost for the trip, with two fill-ups at more than $3 per gallon and one at $2.88 per gallon, was just under $90.
As a gas-electric hybrid, the Prius Prime is rated at 25 miles per charge in electric-only mode, which I didn't use.
Beyond its efficiency, the top-line Prius Prime was a comfortable sedan with signature Prius features. The rear view was obstructed by the hatchback design. The short shift knob was unique and fun to use. The ride was quiet except for some high-speed rear seat wind rush.
Not many hybrids have changed mainstream car buyers' habits. The Toyota Prius Prime should.
Likes:
Superior gas mileage.
Industry-leading navigation, infotainment systems.
Quiet, comfortable ride.
Dislikes:
Restricted rear view.
Facts & Figures: 2017 Toyota Prius Prime
Acceleration: 0-60 mph, 11.0 seconds.
Airbags: 8.
Fuel economy: 54 mpg (gas); 133 mpge six-speed automatic transmission.
Horsepower: 121.
Manufacturer's Suggested Retail Price: $33,100.00.
Manufacturer's Website: www.toyota.com.
Price As Tested: $36,305.00.
Warranty: Bumper to bumper, 3 ears/36,000 miles; Powertrain, 5 years/60,000 miles; Corrosion, 5 years/unlimited mileage; Battery-specific hybrid components, 8 years/100,000 miles.
What Others Say:
"It's a nice-driving, comfortable and quiet alternative to cars like the Chevrolet Volt and Ford C-Max Energi and beats both on price, with a name that's still the gold standard in hybrid circles." — Kelley Blue Book.
The Weekly Driver's Final Words:
"The 2017 Toyota Prius Prime plug-in hybrid joins the Chevrolet Bolt and the Lincoln MKZ hybrid as green cars that can change the public's buying patterns."
Article Last Updated: August 7, 2023.
About the Author
Latest Posts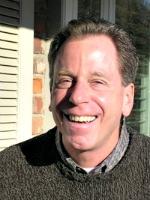 A sports, travel and business journalist for more than 45 years, James has written the new car review column The Weekly Driver since 2004.
In addition to this site, James writes a Sunday automotive column for The San Jose Mercury and East Bay Times in Walnut Creek, Calif., and a monthly auto review column for Gulfshore Business, a magazine in Southwest Florida.
An author and contributor to many newspapers, magazines and online publications, James has co-hosted The Weekly Driver Podcast since 2017.