Magic happens when you drive a Land Rover. I can't say if it's good or bad magic, but it definitely happens. The first thing I looked at when I got in the 2008 Land Rover 3 HSE car was the odometer.
There was an indicator that told me, among other things, how many miles I had left on the full tank. I drove the car about six-tenths of a mile to meet friends for breakfast and the odometer dropped six miles.
"What a gas hog," I thought. "The treehuggers would have a field day if they knew for sure how much this gas guzzler consumed." At that rate, a tank of gas might get me 50 miles and I could refill the 20-plus gallon machine for about $100 or about $2 per mile. (We're $4.53 per gallon where I live in San Jose, Calif.).
But then the "magic" happened. There's a stretch of road between Mountain View and Palo Alto, Calif., I drove for about seven miles and a peculiar thing happened — the remaining distance meter started to increase. The more I drove the more miles I could drive. I thought, "If I just stay on this road, I might be able to drive it forever."
Turns out the car is a great commuter vehicle, too. My wife missed her train so I decided to drive her to work, about 22 miles one way. Seventy miles-per-hour on the highway, 44 miles overall, and the meter didn't move. I had just as many miles left on the meter as I did before I left. It must be magic.
At first, the meter gave me 312 miles to go. When I got back from San Mateo, the car was good for about 325 miles total.  I get it — city miles plus highway miles average out, right? I know the car is not the most economical machine on the road. But the Land Roer wasn't the gas hog I was afraid it was going to be.
In a past, pre-Land Rover life, whenever I drove on the highway, or anywhere for that matter, I wondered what was going on ahead. I have never been able to see over or around anything in front of me, including while driving motorcycles.
In the Land Rover, I felt like I was in a real car, a big car. I could see forever. The only thing keeping me from seeing farther was looking from the top of a big hill, any hill. And, I was fully confident the Land Rover could take me up then back down any mountain, unpaved or otherwise, safe and sound, and in comfort, too. The only hill I went up, sadly, was the curb in front of my driveway. Where's some serious snow and mud when you need it?
Not only could I see up ahead, I could see overhead. The in-laws and the baby in the back seat could see overhead, too. Anybody else riding in the two extra seats in the far back could see out the roof as well. There were three, count 'em, sun/moon roofs, with nets that kept bugs and ultra-violet rays out.
The inside of the car felt huge. The back seat was the first I have come across where the baby seat could be strapped in and real people, as opposed to stuffed animals, could sit on both sides and be strapped in. When the baby cried there was an echo. In the far back we could carry the baby stroller, (mini-SUV-size) a motorcycle, a fire truck, a high chair, car seat big enough for a college student, and a table and two chairs for my daughter and her bear Barney. (Barney is big enough to play front line on a little league football team.)
I am easily entertained. When the ignition key is turned in the Land Rover, there is no holding it, the car knows it is supposed to start — and does. How cool is that? When the headlights are turned on, they spin, twirl or just look around before they focus. I've never seen that before. It was fun doing the simple things.
There were more buttons than this techno-challenged driver could handle. I'm one of those guys who reads manuals only as a last resort, directions only after whatever I put together looks like a peach tree instead of a bassinet. Not everything on the gear box and dash was intuitive. I found the manual in the glove box and reluctantly had to read it.
There's a woman at church I attend. She's very professional, very sharp, been around the world many times. She once saw a silver Mercedes in Dubai made of silver. She came up to me and commented, "Nice car. How much is it?"
"$57,950," I said.
"That's not bad," she responded. " I would have thought it to be much more considering."
Indeed. The car was much more than I had expected. It's not just a big four-wheel drive play mobile either. It's a classy machine with appeal. And, if it really can do magic, I am sure it would do something about gas prices.
Safety Features — Eight airbag supplemental restraint system, height adjustable front seatbelts, lower anchor and tether for children (LATCH), front and rear park distance control.
Fuel Mileage (Estimates) — 12 mpg (city) 17 mpg (highway).
Warranty — Bumper to bumper, 4 years/50,000 miles; Complimentary scheduled maintenance; Complimentary, 24-hour roadside recovery service.
Price — $57,950.00
Article Last Updated: July 25, 2013.
About the Author
Latest Posts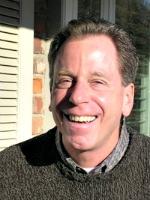 A sports, travel and business journalist for more than 45 years, James has written the new car review column The Weekly Driver since 2004.
In addition to this site, James writes a Sunday automotive column for The San Jose Mercury and East Bay Times in Walnut Creek, Calif., and a monthly auto review column for Gulfshore Business, a magazine in Southwest Florida.
An author and contributor to many newspapers, magazines and online publications, James has co-hosted The Weekly Driver Podcast since 2017.