Podcast: Play in new window | Download (Duration: 33:31 — 46.0MB)
Subscribe: Apple Podcasts | Spotify | More
Chris Bright remains as enthusiastic and energized as the vintage car enthusiast and businessman was last July when his new company Collector Part Exchange debuted.
Bruce Aldrich and I interviewed Bright last summer, just before Monterey Auto Week, for Episode #190 of The Weekly Driver Podcast.
Collector Part Exchange: Nearing One-Year Anniversary
A few weeks later, we met him and his business partner and co-founder Aaron Laliberte at the annual show to talk all things vintage cars and online businesses.
Bruce is on vacation this week traveling on another sojourn with his wife Alene in their new Recreational Vehicles So I interviewed Bright from his home in Portland, Oregon in Episode #225.
Much has happened for Collector Part Exchange in its short tenure. It's promoted as a modern-day global automotive swap meet for vintage parts. The niche wasn't being addressed online, but it is now.
"It's all been moving in the right direction, which is what you hope for when you start a business," said Bright, a tech entrepreneur who switched careers when his previous company was acquired to start Collector Part Exchange. "One of the things I've always been frustrated with as a car person was trying to find parts for my cars."
Collector Part Exchange: Niche Market
"Trying to find parts online was very frustrating. It's typically more of an old school space with telephone calls and lots of back and forth trying to get what you need."
Bright, who has a master degree in international affairs from George Washington University, worked in high tech startups for more than 25 years. Most recently he co-founded a legal software company called Zapproved. It was acquired by Vista Equity Partners.
Collector Park Exchange also recently featured its first auction, and Bright also publishes a free weekly e-newsletter. Each edition features an interview or opinion from the author, and it highlights available vintage parts area on the site.
Visit: www.collectorpartexchage.com
Collector Part Exchange: Let The Weekly Driver Podcast Assist
The Weekly Driver Podcast encourages and appreciates feedback from our listeners. Please forward episode links to family, friends and colleagues. And you are welcome to repost links from the podcast to your social media accounts. The idea of more eyeballs on more content works for us.
Support our podcast by shopping on Amazon.com. A graphic display at the bottom of the post links to automotive selections of the online retailer. But there's also a search function for anything available directly from the site.
If you shop via this site, we receive a small commission. It helps us continue to produce independent content. The site began in 2004 and includes more than 700 reviews.
The podcast is in its fourth year, and we've had a diverse collection of guests — famous athletes, vintage car collectors, manufacturer CEOs, automotive book authors, industry analysts, a movie stuntman and episodes from auto shows and car auctions.
Please send comments and suggestions for new episodes to James Raia via email: [email protected].
All podcast episodes are archived on theweeklydriver.com/podcast
Every episode is also available on your preferred podcast platform. Several of the more prominent platforms are listed below.
Amazon.com
iheartradio
Spotify
Article Last Updated: May 3, 2022.
About the Author
Latest Posts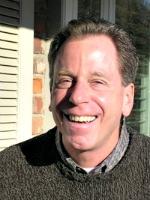 A sports, travel and business journalist for more than 45 years, James has written the new car review column The Weekly Driver since 2004.
In addition to this site, James writes a Sunday automotive column for The San Jose Mercury and East Bay Times in Walnut Creek, Calif., and a monthly auto review column for Gulfshore Business, a magazine in Southwest Florida.
An author and contributor to many newspapers, magazines and online publications, James has co-hosted The Weekly Driver Podcast since 2017.