Podcast: Play in new window | Download (Duration: 25:53 — 35.6MB)
Subscribe: Google Podcasts | Email | RSS
New RVs. A massive Tesla recall. Hyundai's new hip pickup. The World Car of the Year nominations. It's all covered — and more — this week on The Weekly Driver Podcast.
Co-hosts Bruce Aldrich and James Raia don't have a guest on Episode No. 117, which gives us the ideal opportunity to catch up with the never-ending and always-changing automotive landscape.
We start with the continuing still-new exploits of Bruce and his wife's adventures in their 29-foot Keystone RV and its towing vehicle a new Ford F-250 pickup truck. Bruce details learning the nuances of backing the RV into a camping site and his quickly advancing skill set as a first-time RV owner.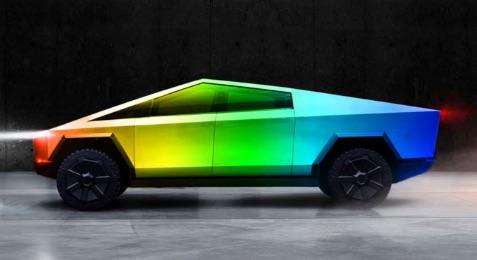 Depending upon perspective, Elon Musk is the most important person in the show business of automobiles or he's the industry's constant enigma. Or, maybe he's both at the same time.
Anyway, Musk is never content and nor are his Tesla products ever status quo. With a few recent days, Musk announced Tesla wouldn't offer any new models in 2022, including the now delayed debut of the Tesla Cybertruck.
A few days later, Tesla had the first of three recalls so far in 2022. Bruce and I discuss the recent Tesla issues and Musk's continuous souring relationship with the National Highway Traffic Safety Administration (NHTSA). Bruce and talk about the issue and Musk's expanding image of a human deflector shield.
One of the hottest trends in the industry is the of new smaller trucks. Hyundai not too long ago introduced its new unibody Santa Cruz. I recently reviewed it for a week and was enamored by the South Korean manufacturer's maiden voyage in the truck lightweight truck segment. Bruce and I also discuss the Santa Cruz and the pending arrival of other new trucks from Ford to Rivian, Chevrolet to Ram.
And we also discuss top-10 finalists for World Car of the Year honors. The list and the eventual winner are connected to the marketing of the New York International Auto Show. It's scheduled for April 15-24, with the awards in many categories announced April 13.
The list of the top-10 finalists couldn't be more diverse — The Ford Mustang Mach-E to the Toyota GR86.
Please join Bruce and me this week for another lively 30 minutes of our weekly podcast.
The Weekly Driver Podcast encourages and appreciates feedback from our listeners. Please forward episode links to family, friends and colleagues. And you are welcome to repost links from the podcast to your social media accounts. The idea of more eyeballs on more content works for us.
Support our podcast by shopping on Amazon.com. A graphic display at the bottom of the post links to automotive selections of the online retailer. But there's also a search function for anything available directly from the site.
If you shop via this site, we receive a small commission. It helps us continue to produce independent content. The site began in 2004 and includes more than 700 reviews.
The podcast is in its fourth year, and we've had a diverse collection of guests — famous athletes, vintage car collectors, manufacturer CEOs, automotive book authors, industry analysts, a movie stuntman and episodes from auto shows and car auctions.
Please send comments and suggestions for new episodes to James Raia via email: [email protected].
All podcast episodes are archived on theweeklydriver.com/podcast
Every episode is also available on your preferred podcast platform. Several of the more prominent platforms are listed below.
Amazon.com
iheartradio
Spotify