Now that the fandom and television network adulation have subsided, a calmer, bigger-picture perspective on Tiger Woods' return to golf is warranted. He is not a hero. And nor does he represent the beauty of the mentorship that occurs between fathers and sons.
Instead, Woods, 10 months removed from his third automobile accident in 14 years — all the golfer's fault — is still a father in denial.
While he previously appeared on national television to apologize for his poor personal life choices, Woods has yet to appropriate any public forum to address his wont for reckless driving.
Tiger Woods: 3 accidents, 14 years
Woods' children aren't fatherless only because the 82-time PGA Tour winner and 15-time Major winner was lucky. He apparently didn't spend much time considering that possibility before he crashed in February while driving twice the speed limit on a notoriously dangerously Southern California road.
Removed from his Genesis SUV via the "Jaws of Life" after suffering substantial leg injuries, Woods was alive, but a lot was unknown. Would he have brain damage? Would he have a leg amputated? Would he walk and talk again? Would he play golf again? Would he compete again on the PGA Tour?
A near-catastrophe avoided, Woods answered many questions. With his son, Charlie, a Mini-me, and his daughter, Sam, in the gallery, there was the golfer at PNC Championship in Florida, ever-sculpted, hitting golf balls. There he was grimacing, hitting more golf balls, walking with a limp, hugging his son often and always when the TV cameras were on.
Tiger Woods: He's No Mentor
What a perfect event it was for television. I am not a father but I am a son whose father was my sports coach for more than a decade. The bond between fathers and sons? I get it. Learning sportsmanship, the importance of sport as fun, the value of respecting the other team. It's remained imperative and practiced and never perfected.
With the world increasingly divided, I long for my father's wisdom and advice. It's only available in dreams, and it still sometimes arrives nearly 30 years after his death. I was 37 years old when my father died; Charlie Woods isn't yet a teenager and he could have easily already started dreaming what it could be like to still have a father.
In 2009, Woods crashed his sport utility vehicle near his home in Florida. It occurred after the extramarital relationships that prompted his mea culpa on national television. In 2017, Woods was arrested after police found him passed out behind the wheel of his car. The golfer said he had taken prescription medication before the accident and didn't realize how the medication would affect his ability to drive.
Tiger Woods: Return Means Money
Woods' recent return to golf no doubt boosted the event's charitable mission. Noble, it is.
Woods smiled a lot. But he also deflected all questions regarding his most recent car accident. He chose to address a nation, seeking an image makeover after his personal life choices. Woods knows his influence. He could have done the same as part of the immense spotlight he had with his son by his side.
He could have discussed the value of safe driving. He could have said that after three accidents, he's no longer going to drive and that he's hired a full-time driver because he relishes being a father. He could have announced the establishment of a youth (car) driving skills education foundation he's underwriting.
Tiger Woods: Missed The Shot
None of that occurred. The public saw the beauty of golf played by friends, fathers and sons. The public saw Charlie Woods rubbing his fingers and thumb together after making a putt. It's a well-known gesture of money, as is "driving for show, putting for dough."
No doubt, the younger Woods has seen the post-putt reaction before, and it wasn't his best moment. The best of the  exhibition was camaraderie, affection, laugher, skilled golf. I'd watch that every day.
Golfers often talk of missed opportunities, misreading greens to not capitalizing after a great shot. Tiger Woods is no different, with one caveat. He's the sport's most captivating athlete. He had a chance to make the best shot any golfer has ever made.
But he didn't even attempt it. He could have done so much more for fathers and sons everywhere. Long may they play.
Article Last Updated: December 30, 2021.
About the Author
Latest Posts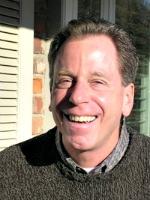 A sports, travel and business journalist for more than 45 years, James has written the new car review column The Weekly Driver since 2004.
In addition to this site, James writes a Sunday automotive column for The San Jose Mercury and East Bay Times in Walnut Creek, Calif., and a monthly auto review column for Gulfshore Business, a magazine in Southwest Florida.
An author and contributor to many newspapers, magazines and online publications, James has co-hosted The Weekly Driver Podcast since 2017.