Buying a new motorcycle can be exhilarating. But it can also be an overwhelming process without proper guidance. Many factors need to be considered and you may not know where to start. But don't fret.
Here's a practical guide on how to purchase a new motorcycle:
Select A Dealership
When you decided to purchase a motorcycle, determine where you're going to buy it and its price. The purchase will likely be from a dealership like the official BMW motorcycle dealership to an online marketplace like Craigslist.
But it's paramount to consider the reputation, reliability and overall service of dealerships or online platforms before you make a choice. Read the reviews of previous customers. Visit the dealership by attending events hosted by the business. Consider all options while you're "window shopping" to learn about the dealership.
While considering pricing, remember a low price may be a good financial deal. But it may not be a wise idea. It's vital to inspect your preferred motorcycle to determine all of the purchase details.
Calculate The Cost
You may struggle to find the perfect motorcycle in your price range, or perhaps you find an option that's good enough but not precisely what you had in mind.
Considering how substantial this purchase is, and may decide to consider custom motorcycles instead. This way, you can get everything you want from your hog and ensure it is unique, meaning you will stand out while tearing down the highway. 
Look Through The Motorcycles
If you've narrowed down your choice and are ready to make a purchase, don't be eager. Take your preferred bikes for test rides to determine the best fit. Take a list along with questions for the dealership's representative. It will greatly assist ensuring your purchase is satisfactory.
Request Insurance Estimates
Many buyers get preoccupied with the price and other factors of their purchase but forget essentials such as insurance. Full automobile coverage is required so research for a reasonable insurance package.
Determining the right insurance and call help a buyer make a choice of what motorcycle to purchase. It two motorcycles cost about the same, but one is 50 percent more expensive to insure, the least expensive option would be the logical purchase choice.
Calculate The Cost
It's a common misconception new motorcycle dealers make a lot of money. But the margins are razor-thin for entry-level bikes with small-displacement engines.
As a result, there might not be much opportunity for price negotiation However, there are methods to get value for your money.
If you don't need the most recent model year, you may a good bargain on leftover new vehicles from the prior year the dealer still has on the lot. In this case, the dealer may be as eager to sell the motorcycle at a reduced price as you are to buy it at a substantial discount.
Complete The Transaction
With all of the preamble decisions made, it's the to complete the purchase. All paperwork needs to be signed, whether you're paying cash, using a loan, or using the dealer's payment plan. Be sure to keep the various transaction documents for future references.
Content provided by The Weekly Driver News Service and other news sources.
Article Last Updated: December 7, 2022.
About the Author
Latest Posts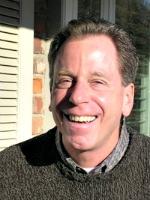 A sports, travel and business journalist for more than 45 years, James has written the new car review column The Weekly Driver since 2004.
In addition to this site, James writes a Sunday automotive column for The San Jose Mercury and East Bay Times in Walnut Creek, Calif., and a monthly auto review column for Gulfshore Business, a magazine in Southwest Florida.
An author and contributor to many newspapers, magazines and online publications, James has co-hosted The Weekly Driver Podcast since 2017.