Podcast: Play in new window | Download (Duration: 31:31 — 43.3MB)
Subscribe: Apple Podcasts | Spotify | More
Colton Herta is 21 years old and he's been behind one steering or another since he was age six. Go-karts to Indy cars and several racing classes between, Herta is now competing at his best as the NTT IndyCar Series concludes this week in Long Beach, California.
Herta (Andretti-Autosport), the youngest driver to win an IndyCar race, successfully defended the Grand Prix of Monterey title he won two years ago on Sept. 19. He completed the 212.61-mile race at WeatherTech Laguna Seca Raceway in 2 hours, 2 minutes and 32 seconds and at an average speed of 104.114 miles per hour.
Herta's season of crashes and other misfortunes was reversed with a dominating performance as smooth as well-performing tires.
After attending the event for three days and getting the opportunity to interview the young star one-on-one during the weekend, his performance and revisiting the IndyCar circuit is the subject of Episode #198 of The Weekly Driver Podcast.
Colton Herta Interview
Co-host Bruce Aldrich and I discuss the enduring series and we've included my brief, varied interview with the race winner, a Southern California native.
After a cool, misty morning, the championship was held with temperatures reaching into the low 70s and with track surface increasing to more than 100 degrees. The finale thus included its share of tire changes. We also cover that component of racing.
Bruce and I also discuss Herta's relationship with his father, Bryan Herta. The elder Herta, a four-time Indy winner including twice at Laguna Seca, is now his son's strategist. The father-son team communicates during races via radio.
"I made mistake or two," Herta said after his win. "I dropped a wheel or two. It wasn't a perfect weekend, but it was pretty close."
Herta had a monetary concern late in the race. He ran over something on the track, near turn 8, the famous "Corkscrew."
"It was either a squirrel or a bunny," he said. "But he came along with me to win the race. He's done a lot more than some IndyCar drivers."
Herta's 2019 win in Monterey occurred a few months after his historic first career IndyCar series title. He became the youngest winner in the circuit's history at the Circuit of The Americas in Austin, Texas at 18 years, 359 days old.
Please join us for a varied conversation about IndyCar racing as well as the skills of Colton Herta.
The Weekly Driver Podcast encourages and appreciates feedback from our listeners. Please forward episode links to family, friends and colleagues. And you are welcome to repost links from the podcast to your social media accounts. The idea of more eyeballs on more content works for us.
Support our podcast by shopping on Amazon.com. A graphic display at the bottom of the post links to automotive selections of the online retailer. But there's also a search function for anything available directly from the site.
If you shop via this site, we receive a small commission. It helps us continue to produce independent content. The site began in 2004 and includes more than 700 reviews.
The podcast is approaching its fourth year, and we've had a diverse collection of guests — famous athletes, vintage car collectors, manufacturer CEOs, automotive book authors, industry analysts, a movie stuntman and episodes from auto shows and car auctions.
Please send comments and suggestions for new episodes to James Raia via email: [email protected].
All podcast episodes are archived on theweeklydriver.com/podcast
Every episode is also available on your preferred podcast platform. Several of the more prominent platforms are listed below.
Amazon.com
iheartradio
iTunes
Spotify
Article Last Updated: September 24, 2021.
About the Author
Latest Posts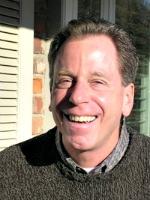 A sports, travel and business journalist for more than 45 years, James has written the new car review column The Weekly Driver since 2004.
In addition to this site, James writes a Sunday automotive column for The San Jose Mercury and East Bay Times in Walnut Creek, Calif., and a monthly auto review column for Gulfshore Business, a magazine in Southwest Florida.
An author and contributor to many newspapers, magazines and online publications, James has co-hosted The Weekly Driver Podcast since 2017.