Podcast: Play in new window | Download (Duration: 26:50 — 36.9MB)
Subscribe: Apple Podcasts | Spotify | More
Monterey Auto Week. Monterey Car Week. Classic Car Week. By any name, the now nearly two-week presentation of all things automotive will be back in mid-August.
After a one-year hiatus because of the Covid-19 pandemic, most of the usual annual attractions — shows to auctions, speakers' forums to memorabilia — will unfold throughout the Monterey Peninsula.
Recently approved as an indoor show, the Automobilia Pop-Up Show, with a new one-year-only husband-wife organization team, will be held Aug. 10-11 at Embassy Suites in Seaside.
Monterey Auto Week Is Back
While long-time show organizer Everett Anton "Tony" Singer (www.vintageautoposters.com) continues plans for a full-field 2022 return, Andrew Herrala and his wife Kim Foxx will coordinate this year's edition. It will include about 25 vendors of memorabilia — hood ornaments to owner manuals, vintage scale models to apparel, books to keychains.
Herrala is my guest this week on The Weekly Driver Podcast. Co-host Bruce Aldrich is on vacation, but my guest, a Ferrari memorabilia expert, and I discuss all things auto memorabilia.
Herrala and Foxx own Ferrari Literature (www.ferrariliterature.com). It caters to owners of the Italian supercar seeking the vehicles' often rare paperwork as well as a kaleidoscope of other Ferrari-related stuff.
We discuss the increased interest in automotive memorabilia and how interest changes in different parts of the country. We talk about fraud in auto memorabilia collecting and how the industry changed during the pandemic.
As a long-time freelance writer for the Monterey Herald, I first interviewed Herrala two years ago, the first year the memorabilia event had expanded to three days.
"We have factory, original printed literature for Ferraris," Herrala said on the show's opening day in 2019. "You can get some of this stuff online, but you have to be careful it's authentic. Some guys are real sticklers. If you have a '65 car, you don't want a '67 manual. You want all the details perfect."
Herrala has been involved with Ferrari for years and has owned several of the supercars. He's traveled to memorabilia shows around the country. Pouches, brochures, manuals, dealer directories, posters, books, parts and tools, posters, yearbooks and other collectibles are all offered beginning from 1947 models.
While smaller this year, many of the regular vendors will be back, including Robert Carter, who owns Carter Artworks.
Carter's paintings, which range from $5,000 to $20,000 are often sold to museums, restaurants, homeowners and, of course, vintage car owners. He also sells limited edition posters.
"I did fruit labels for about 12 years," Carter in 2019. "I was still a motorcycle nut and into cars, so one day I just took a fruit truck label and instead of oranges, and put a Ferrari in there. It looked much better. This (a painting of a red Ferrari) is the best canned tomato label you'll ever see."
Please join me for comprehensive 30 minutes all about automotive memorabilia on episode #184 of The Weekly Driver Podcast.
Our podcast encourages and appreciates feedback from our listeners. Please forward episode links to family, friends and colleagues. And you are welcome to repost links from the podcast to your social media accounts. The idea of more eyeballs on more content works for us.
Support our podcast by shopping on Amazon.com. A graphic display at the bottom of the post links to automotive selections of the online retailer. But there's also a search function for anything available directly from the site.
If you shop via this site, we receive a small commission. It helps us continue to produce independent content. The site began in 2004 and includes more than 700 reviews.
The podcast is in its third year, and we've had a diverse collection of guests — famous athletes, vintage car collectors, manufacturer CEOs, automotive book authors, industry analysts, a movie stuntman and episodes from auto shows and car auctions.
Please send comments and suggestions for new episodes to James Raia via email: [email protected].
All podcast episodes are archived on theweeklydriver.com/podcast
Every episode is also available on your preferred podcast platform. Several of the more prominent platforms are listed below.
Article Last Updated: June 16, 2021.
About the Author
Latest Posts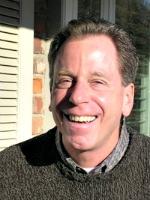 A sports, travel and business journalist for more than 45 years, James has written the new car review column The Weekly Driver since 2004.
In addition to this site, James writes a Sunday automotive column for The San Jose Mercury and East Bay Times in Walnut Creek, Calif., and a monthly auto review column for Gulfshore Business, a magazine in Southwest Florida.
An author and contributor to many newspapers, magazines and online publications, James has co-hosted The Weekly Driver Podcast since 2017.