A woman drove onto the lawn at The Santa Lucia Preserve in Carmel Valley in a dark blue new Rolls-Royce Ghost. Everyone attending the private event at Monterey Auto Week in 2017 simultaneously turned to look at the artwork on wheels.
A few minutes later, the Rolls-Royce was humbled by a local guy who arrived in his pristine, bright red 1955 Ford F-100. The new $500,000 rarity of English workmanship was "runner-up" to a 62-year-old $12,000 pickup truck.
The occasion, an interview with the truck's owner, and visits to the Mecum Auction and other events were the subject of The Weekly Driver Podcast debut. Co-host Bruce Aldrich, a producer, photographer, videographer and long-time friend, and I are now approaching four years and 175 episodes.
Automotive podcasts abound. Enthusiasts can catch up on the industry while cruising down the highway or in any situation in which "talk radio" seems like a good idea.
Podcast episodes archived
The Weekly Driver Podcast is an extension of TheWeeklyDriver.com, the website published since 2004. All episodes are archived and are also available on all major podcasts outlets, Apple to Spotify, Google to Stitcher. Every episode lasts about 30 minutes. The podcast is free. (Donations accepted.)
We've interviewed manufacturer CEOs, car collectors, automotive book authors, industry analysts, athletes, a movie stuntman and a pioneering woman motorcycle racer. We've reported from the Los Angeles Auto Show and we'll be back at Monterey Auto Week in August.
In our latest episode, The Weekly Driver Podcast covered a new area. As podcast hosts, we interviewed another podcast host, Scott Linden.
RVTravel.com is the recreational vehicle industry's largest website. It has a comprehensive collection of content, weekend newsletters, daily tips and experts in every area of RVing imaginable, including my contributions about pickup trucks. It now also has a weekly podcast, posted on Sundays.
Linden's primary focus in recent years has been bird hunting and shooting sports. He's also an avid RVer who knows and appreciates the joys and challenges of RVing. Every Sunday, Linden will visit with guests and RV enthusiasts to report on the always-expanding industry.
"Podcasting is much like radio broadcasting," Linden said. "Yet one advantage podcasting has over radio is that you can listen to podcasts on your own schedule. The library of past episodes is always available if you happen to miss a good topic."
The podcast, which debuted in early April, is available on RVTravel.com and will soon expand to popular podcast outlets.
Automotive podcasts cover every area of the industry, with humor the prominent component of the two the most well-known programs.
CarTalk debuted on National Public Radio in 1977. It was hosted by brothers Tom and Ray Magliozzi, known also as "Click and Clack, the Tappet Brothers." The show was about automobiles and automotive repair discussed humorously. Callers with car issues provided the fodder for brothers' expertise. Tom Magliozzi died in 2014. Edited reruns are now available on NPR podcasts.
CarCast (www.podcastone.com) is a twice-weekly automotive podcast hosted by comedian/actor Adam Carolla, Bill Goldberg and Matt "The Motorator" D'Andria. The rapid-fire hosts cover a lot — new car buying to the future of the automotive industry. The hosts answer questions, offer advice and feature guests from the automotive industry and celebrity car enthusiasts.
Industry analysts estimate about 800,000 regularly broadcast podcasts are now available on individual sites and vast podcast networks. True crime, self-help, celebrity, politics, sports and auto podcasts thrive as the print publication industry continues to steadily decline.
CarTalk and CarCast were podcast pioneers in the automotive space. Podcasts like The Weekly Driver and the new RVTravel.com show are also in the mix, both providing information in the always-changing industry.
Article Last Updated: April 13, 2021.
About the Author
Latest Posts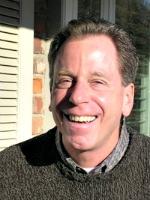 A sports, travel and business journalist for more than 45 years, James has written the new car review column The Weekly Driver since 2004.
In addition to this site, James writes a Sunday automotive column for The San Jose Mercury and East Bay Times in Walnut Creek, Calif., and a monthly auto review column for Gulfshore Business, a magazine in Southwest Florida.
An author and contributor to many newspapers, magazines and online publications, James has co-hosted The Weekly Driver Podcast since 2017.