Podcast: Play in new window | Download (Duration: 28:33 — 39.2MB)
Subscribe: Apple Podcasts | Spotify | More
RVTravel.com is the country's pre-eminent recreational vehicle website. It reports on every conceivable component of tthe ever-expanding industry. It has expert text and video, twice-weekly newsletters, daily tips, a huge social media presence and a forum. Its new feature is a weekly podcast.
Scott Linden, a long-time television and radio broadcaster and an avid RVer, is the host of the podcast which debuted in early April.
Linden our guest on episode #176 of The Weekly Driver Podcast.
Co-host Bruce Aldrich and I discuss with Scott the back story of how he started the podcast via his friendship with Chuck Woodbury, the publisher of RVTravel.com. Scott also details how he plans to host the podcast and topics it will cover every Sunday.
"There's so much to be done in the works of RVing," Linden says. "Especially now when there are some many people trying it for the first time. That's probably the most exciting part about it for me is trying to help people have more fun.
A long-time hunter and fisherman, Linden will combine his television and broadcast experience and enjoyment of RVing into the podcast every Sunday.
RVTravel.com is the industry's leading website
"Podcasting is much like radio broadcasting," he says. "Yet one advantage podcasting has over radio is that you can listen to podcasts on your own schedule. The library of past episodes is always available if you happen to miss a good topic."
Linden will strive to make the podcasts about topics RVers want to know about. He won't make it a show geared toward his interests.
"I want to cover topics of interest to them instead of what's of interest to me," he says. "The feedback has been very positive. We are really ringing the bell of a lot of folks."
The new podcast is available on RVTravel.com and will soon expand to popular podcast outlets.
The Weekly Driver Podcast encourages and appreciates feedback from our listeners. Please forward episode links to family, friends and colleagues. And you are welcome to repost links from the podcast to your social media accounts. The idea of more eyeballs on more content works for us.
Support our podcast by shopping on Amazon.com. A graphic display at the bottom of the post links to automotive selections of the online retailer. But there's also a search function for anything available directly from the site.
If you shop via this site, we receive a small commission. It helps us continue to produce independent content. The site began in 2004 and includes more than 700 reviews.
The podcast is in its third year, and we've had a diverse collection of guests — famous athletes, vintage car collectors, manufacturer CEOs, automotive book authors, industry analysts, a movie stuntman and episodes from auto shows and car auctions.
Please send comments and suggestions for new episodes to James Raia via email: [email protected].
All podcast episodes are archived on theweeklydriver.com/podcast
Every episode is also available on your preferred podcast platform. Several of the more prominent platforms are listed below.
RELATED CONTENT
RV industry awash in chaos; readers' advocate speaks out
Article Last Updated: April 12, 2021.
About the Author
Latest Posts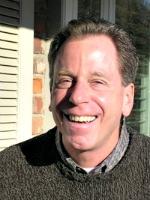 A sports, travel and business journalist for more than 45 years, James has written the new car review column The Weekly Driver since 2004.
In addition to this site, James writes a Sunday automotive column for The San Jose Mercury and East Bay Times in Walnut Creek, Calif., and a monthly auto review column for Gulfshore Business, a magazine in Southwest Florida.
An author and contributor to many newspapers, magazines and online publications, James has co-hosted The Weekly Driver Podcast since 2017.