Four-door coupe is among the automotive industry's numerous contradictory terms. But since 2005 when the idea of a sloping roofline on a four-door sedan returned after a several-decade hiatus, it's become a thing.
Mercedes-Benz featured the idea in its C class; BMW is now participating with its 2020 BMW M8 Gran Coupe.
The criticism launched at Porsche several years ago over its four-door Panamera has waned. And it's likely more BMW enthusiasts seeking to travel in an M8 performance machine would prefer as many as three passengers, not just one.
With its additional M8 siblings (the high-performance version of the 8 Series), the Gran Coupe is available in two trims: standard and high-performance competition. Both choices have turbocharged 4.4-liter, V8 engines mated with eight-speed automatic transmissions. The standard trim has 600 horsepower; the competition option has 617 horsepower, and both have 553 lb-ft of torque. Acceleration from 0-to-60 miles per hour occurs in 3.1 seconds.
2020 BMW M8 Gran Coupe: It's pricey
As another industry oddity among many manufacturers, the M8 Gran Coupe is marketed with five-passenger seating. But it's better designed for four occupants. Two adults can sit in the back seat in relative comfort. The Gran Coupe also has more headroom, legroom and shoulder room than the original M8, two-door coupe.
With a base MSRP price of $130,000, the new M8 is chock-full of high-end standard features, some worthy, some included as frill.
Good standard stuff includes a 10.25-inch central infotainment display and a 16-speaker Harmon Kardon sound system. (The Bowers & Wilkins system is a $3,440 upgrade.) The lightweight carbon-fiber roof is handsome and attracts a lot of attention. An adaptive suspension and sports seats distance the M8 Gran Coupe from any sedan leanings. Carbon ceramic brakes cost ($8,150).
And there's a bunch more: 20-inch wheels with performance tires, heated front seats and steering wheel, four-zone automatic climate control, LED headlights and leather upholstery, wireless Apple CarPlay integration and a frontal collision mitigation system. But are heated armrests necessary?
Luxury cars don't always offer more in some areas than down-to-earth-priced sedans. But BMW like Mercedes-Benz and others does it better. Safety and driving options shine: Traffic-adaptive cruise control with stop-and-go functionality, lane-keeping assist, semi-automated steering for certain roads and conditions, night vision with pedestrian detection and carbon-ceramic brakes.
Throughout its long tenure, BMW has built its reputation on the open road. The M8 Grand Coupe expands the tradition. It's a long-hauler with superior suspension, freeway confidence and performance savvy to negotiate whatever is presented.
But there's a potential issue. The 2020 BMW M8 Gran Coupe has a 20.1-gallon gas tank and an estimated range of 342 miles. Its fuel economy values are 15 miles per gallon city driving, 21 mpg on the highway. There are far worse ways to take a 500-mile trek. The new BMW is fast and plush, a car perfect for cruising zen. But the bliss will be interrupted by too many refuels, and the car's price includes a gas-guzzler tax.
The new BMW has a slew of exterior color choices, the most polarizing of which may be its Almandin Brown II Metallic paint. It changes color, a deep brown-near purple in the sun, a don't-mess-with-me-black in the shade. The Merlino leather seating, a $3,500 option, offers further upscale pizzazz.
One observer looked at the new coupe in a parking lot and said: "Great car. It's elegant. I wouldn't drive it unless I was wearing a tailor-made suit."
Great car? Yes. Elegant? No. But the 2020 BMW M8 Gran Coupe available for $154,295, a hefty tally. Owners may dress as they wish.
Article Last Updated: July 13, 2020.
About the Author
Latest Posts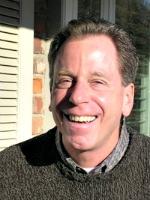 A sports, travel and business journalist for more than 45 years, James has written the new car review column The Weekly Driver since 2004.
In addition to this site, James writes a Sunday automotive column for The San Jose Mercury and East Bay Times in Walnut Creek, Calif., and a monthly auto review column for Gulfshore Business, a magazine in Southwest Florida.
An author and contributor to many newspapers, magazines and online publications, James has co-hosted The Weekly Driver Podcast since 2017.