Podcast: Play in new window | Download (Duration: 30:12 — 41.5MB)
Subscribe: Apple Podcasts | Spotify | More
Sean Pour is a co-founder of SellMax, a nationwide, used-car-buying service headquartered in San Diego, California. His father once owned a used car dealership and the younger Pour followed the family's business interests, albeit from a different angle.
Pour, who started SellMax at age 14, is our guest on this week's episode of The Weekly Driver Podcast. Co-hosts Bruce Aldrich and James Raia talk with him about the business of used cars in various conditions, and how the quick buy-and-sell market works.
The goal of SellMax (www.sellmax.com) is to make offers to sellers who want quick, smooth, streamlined transactions.
"We now buy and sell and thousands of cars every month and it's been quite the journey," said Pour. "SellMax started in response to the 2008 recession, so as you can imagine there were lots of ups and downs."
In addition to its San Diego base, SellMax has eight additional locations in California, five in Washington as four in Texas and in other states.
SellMax will buy your used car
Among other topics, Pour discusses vehicles that retain resale value, getting a good price when buying or selling a car, and how to avoid internet car scams on Craigslist and other online car-buying platforms.
Since he's been in the business for more a decade, Pour and his co-workers have seen a lot of cars. They know the selling patterns, fair pricing and the oddities of the automotive industry. Some vehicles end up going to auction, some are sold for scrap metal.
Pour recalls SellMax once had a vehicle the FBI was interested as a part of a criminal investigation. And then there was the time the steering wheel of one of the company's vehicles fell off.
In a 2019 article in the publication techrepublic.com, Pour details SellMax is in contact with 7,000 customers a month and purchases about 4,200 vehicles a month. He estimates buying 6,000 vehicles a month by the end of 2020.
Pour reiterates SellMax's goal is to simplify the process of selling a vehicle. Among the company's mottos:
"We Ain't Picky. Don't sweat it! At SellMax, we love all cars equally. Whether your car's falling apart or state-of-the-art, we'll make sure it'll find a home for a fair, competitive price."
SellMax enjoys its business and it shows. It advertises its business in a folksy, humorous way. But, of course, the buying of used cars is a business.
The company's slogans also include:
"We hate complications. That's why we've streamlined things for you. With quick quotes, minimal paperwork, and free, flexible pick-ups, you expend minimal effort to get maximum profits. It's that easy."
"Welcome to SellMax. We're not magicians, but we'll make your old car disappear and leave a fat stack of cash."
Please join us for an entertaining episode with Sean Pour and his journey in the business of buying and selling cars quickly, regardless of condition and circumstances.
The Weekly Driver Podcast encourages and appreciates feedback from our listeners. Please forward episode links to family, friends and colleagues. And you are welcome to repost links from the podcast to your social media accounts.
Support our podcast by shopping on Amazon.com.
Please send comments and suggestions for new episodes to James Raia via email: [email protected].
All podcast episodes are archived on www.theweeklydriver.com/podcast
Every episode is also available on your preferred podcast platform:
Google Play
iTunes
Spotify
Stitcher
iheartradio
Article Last Updated: June 15, 2020.
About the Author
Latest Posts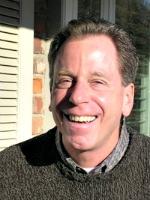 A sports, travel and business journalist for more than 45 years, James has written the new car review column The Weekly Driver since 2004.
In addition to this site, James writes a Sunday automotive column for The San Jose Mercury and East Bay Times in Walnut Creek, Calif., and a monthly auto review column for Gulfshore Business, a magazine in Southwest Florida.
An author and contributor to many newspapers, magazines and online publications, James has co-hosted The Weekly Driver Podcast since 2017.