Podcast: Play in new window | Download (Duration: 26:49 — 36.8MB)
Subscribe: Apple Podcasts | Spotify | More
New car sales are hurting during the COVID-19 pandemic. Used cars, car subscriptions, leasing, etc., are increasingly popular. Clasiq.com hopes for its share of the marketplace as an online start-up.
As its name implies, Clasiq.com sells classic cars. It streamlines the process of buying and selling a classic vehicle.
Co-hosts Bruce Aldrich and James Raia talk with Jeremy Birenbaum, Clasiq's Creative Director, on this episode of The Weekly Driver Podcast.
Birenbaum says Clasiq.com defines a classic vehicle as dating from 1994 and older.
As the car-buying and car-selling landscapes evolve during the pandemic, Birenbaum discusses the procedures of buying and selling from the company, including inspection, payments, pick-up and delivery.
Clasiq.com Specializes In Classic Cars
According to the company, Clasiq.com provides "peace of mind" to first-time buyers and veteran car buyers and sellers.
"I developed the site when my casual social media posts on cool classic cars become the largest and fastest-growing online community of classic car lovers, and I realized through their comments that there simply wasn't a place for them to reliably trade," explained David Zysblat, CEO and Founder of Clasiq.
"To make a solid business out of it, we at Clasiq promise to independently verify the condition and accurately price every car we list, and only put up for sale what we would happily buy ourselves."
Clasiq.com does not charge a selling fee. The company arranges and obtains a professional car inspection and produces high-quality photos and videos at no cost to the seller, all in the name of presenting a transparent and trustworthy shopping experience to interested buyers.
Clasiq.com offers an online auction platform and provides a secure escrow service through which a seller can be sure that the buyer has paid for the car before signing over the pink slip of ownership.
The buyer and seller never have to have any contact at all through this COVID-friendly shopping experience.
Xavier Martinez, who is selling his head-turning, red 1971 Fiat Spider, is using Clasiq because of the sense of security he feels with the process.
"I've sold five classic cars in the past and had no idea what someone's intentions were when they expressed interest. Now, using Clasiq, I don't feel like I'm on my own. The hassle and worry are gone because the buyers are screened by Clasiq and I know that they are serious."
The Clasiq.com website also has a free classic car valuation tool and hosts fun videos about interesting cars and their owners, classic car ownership guides and news from the car collecting world.
Clasiq began 2016 as a social media presence focused on interesting classic cars. Nearing 900,000 in its audience, the business side of the brand launched in November 2020.
Join us for another compelling episode of The Weekly Driver Podcast.
The Weekly Driver Podcast encourages and appreciates feedback from our listeners. Please forward episode links to family, friends and colleagues. And you are welcome to repost links from the podcast to your social media accounts. The idea of more eyeballs on more content works for us.
Support our podcast by shopping on Amazon.com. A graphic display at the bottom of the post links to automotive selections of the online retailer. But there's also a search function for anything available directly from the site.
If you shop via this site, we receive a small commission. It helps us continue to produce independent content. The site began in 2004 and includes more than 700 reviews.
The podcast is in its third year, and we've had a diverse collection of guests — famous athletes, vintage car collectors, manufacturer CEOs, automotive book authors, industry analysts, a movie stuntman and episodes from auto shows and car auctions.
Please send comments and suggestions for new episodes to James Raia via email: [email protected].
All podcast episodes are archived on theweeklydriver.com/podcast
Every episode is also available on your preferred podcast platform. Several of the more prominent platforms are listed below.
Article Last Updated: December 14, 2020.
About the Author
Latest Posts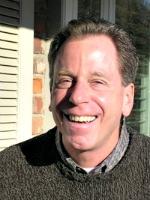 A sports, travel and business journalist for more than 45 years, James has written the new car review column The Weekly Driver since 2004.
In addition to this site, James writes a Sunday automotive column for The San Jose Mercury and East Bay Times in Walnut Creek, Calif., and a monthly auto review column for Gulfshore Business, a magazine in Southwest Florida.
An author and contributor to many newspapers, magazines and online publications, James has co-hosted The Weekly Driver Podcast since 2017.