New technology websites abound. Mark Pallone and Valerie Antkowiak have found a niche within a niche, the website AppMyHome.com. The husband/wife publishers recently produced a YouTube video of the smart tech in their new 2020 Hyundai Santa Fe.
With Valerie as the moderator, the nearly 10-minute video details all of the technology the SUV has to offer.
Here's how the couple's website is described:
"Exploring technology and products available for the Smart Home, the Kitchen and Travel. We test and review products in our own home or occasionally, at our friends' and relatives' homes, and share our experience with stories and videos."
The tech review of the new Hyundai is intriguing. The Santa Fe has been a favorite of The Weekly Driver for several years. The SUV proved itself admirably a 1,000-mile round-trip trek from Sacramento to the Los Angeles Auto Show.
I've recommended Hyundai and Kia SUVs for several years and still get peculiar looks in return or comments like "I'd never by a Korean car.
Valerie Antkowiak remembered our conversation from not too long ago at WordPress Meet-Up group in Sacramento. She emailed recently to let me know the family, whose business is in El Dorado Hills, California, purchased the Santa Fe.
The video she narrates professionally details the vehicle's technology.
Here's a synopsis of part of the review:
"We looked at Lexus, Acura, Volkswagen, Subaru and Toyota models. They all had CarPlay, but they all had different implementations and all of them had their quirks. We happened to meet James Raia of the Weekly Driver podcast and he suggested we take a look at Hyundai and Kia. So on the way out from the Volkswagen dealer, we saw a Hyundai dealership and decided to try one out."
"Now we are owners of a 2020 Hyundai Santa Fe and couldn't be happier, especially with the smart tech inside. All the cars we drove had Apple CarPlay, but a few of them used touchpads instead of touchscreens and some used a wheel or knob to control it instead."
"These never felt right to us, and we constantly found ourselves trying to tap the screen without it doing anything. The manufacturers claim it's safer, and that you get used to it after a while, and perhaps they are right, but we just didn't like it. In the Santa Fe, Hyundai used CarPlay as intended, and as we are used to, with a touchscreen."
Finally, what a nice gesture from Mark and Valerie to inform me they'd taken my suggestion and are enjoying their new purchase. Check out the tech review of the 2020 Hyundai Santa Fe below.
And for more tech reviews, visit: www.appmyhome.com.
Article Last Updated: March 2, 2020.
About the Author
Latest Posts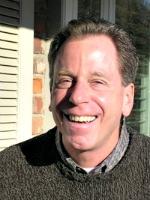 A sports, travel and business journalist for more than 45 years, James has written the new car review column The Weekly Driver since 2004.
In addition to this site, James writes a Sunday automotive column for The San Jose Mercury and East Bay Times in Walnut Creek, Calif., and a monthly auto review column for Gulfshore Business, a magazine in Southwest Florida.
An author and contributor to many newspapers, magazines and online publications, James has co-hosted The Weekly Driver Podcast since 2017.