Podcast: Play in new window | Download (Duration: 46:08 — 63.4MB)
Subscribe: Apple Podcasts | Spotify | More
Alex Guberman is as passionate as anyone about the electric vehicle industry. A recent transplant from the Silicon Valley in the San Francisco Bay Area to Sacramento, California, Guberman runs E For Electric on YouTube.
Guberman, now driving his third Tesla, is prolific. He produces three videos per day for his channel. He breaks electric vehicle news. He discusses trends in the industry. And he provides strong opinions.
A new business friend, Guberman is our guest on this episode of The Weekly Driver Podcast.
Co-hosts Bruce Aldrich and James Raia discuss with Guberman, a native of Moscow, Russia, who moved to the United States with his parents in 1992, his success in the electric vehicle industry.
Guberman is often a guest at electric vehicle debuts around the world and other industry functions.
According to his channel, Guberman provides:
"LIVE daily scoop and analysis of what's happening now in the world of electric cars and the exciting technologies around them.
I cover Tesla and Elon Musk with their best hits of Model S, Model X and Model 3, as well as Chevy Bolt, Lucid Air, Nissan Leaf, BMW i3 and many other EVs that are coming out this year!
Among many other topics, we talk with Guberman about Musk and his unique recent behavior. We examine Byton and Rivian, new international start-ups in the electric vehicle industry with connections to Northern California.
The Weekly Driver encourages and appreciates feedback from our listeners. Please forward episode links to family, friends and colleagues. And you are welcome to repost links from the podcast to your social media accounts.
Support our podcast by shopping on Amazon.com.
Please send comments and suggestions for new episodes to James Raia via email: [email protected].
All episodes of the podcast are archived on www.theweeklydriver.com/podcast
Every episode is also available on your preferred podcast platform:
Please also visit The Weekly Driver's You Tube Channel, here
The Weekly Driver Podcast is presented by www.americanmuscle.com.
Article Last Updated: August 7, 2023.
About the Author
Latest Posts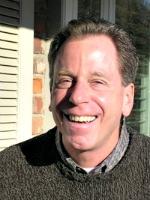 A sports, travel and business journalist for more than 45 years, James has written the new car review column The Weekly Driver since 2004.
In addition to this site, James writes a Sunday automotive column for The San Jose Mercury and East Bay Times in Walnut Creek, Calif., and a monthly auto review column for Gulfshore Business, a magazine in Southwest Florida.
An author and contributor to many newspapers, magazines and online publications, James has co-hosted The Weekly Driver Podcast since 2017.